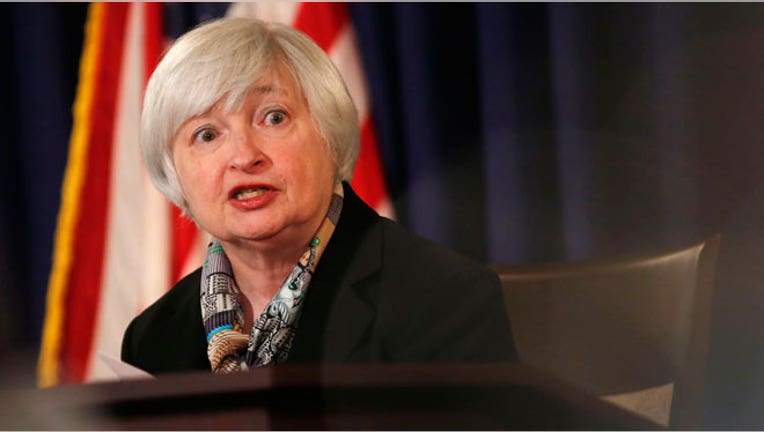 Wall Street was set for a lower opening for the fourth straight day as investors awaited the Federal Reserve's policy meeting and a referendum on Britain's European Union membership.
The Federal Open Market Committee (FOMC) will commence its two-day meeting on Tuesday to decide whether the U.S. economy has recovered enough to be able to absorb an interest rate hike.
While traders have discounted a hike this month, they will parse Fed Chair Janet Yellen's speech at a conference on Wednesday for clues on the health of the economy and the trajectory of hikes.
Yellen, who had been dropping hints last month of a rate hike in the near term, toned down her comments after a dismal May employment report set off fresh concerns of the strength of the economy.
Traders have priced in a 17.9 percent chance of a rate hike next month and a 29 percent chance in September, according to CME Group's FedWatch tool.
Oil prices extended a three-day losing streak as investors remained nervous over the rising possibility of Britain exiting the European Union when it votes on June 23. [O/R]
Recent opinion polls have indicated growing support for Brexit, prompting investors to scurry to safe-haven assets.
The yield on the 10-year German bond fell below zero for the first time.
"It's ironic that we're having the Fed debating the next rise in interest rates when we are heading into an economy that is in a cyclical downturn. The Fed missed their window to begin to normalize policy three year ago," said James Abate, chief investment officer at Center Asset Management in New York.
"It is a genuinely unique environment. No one knows how this movie ends." Abate said.
One bright spot was the 0.5 percent rise in U.S. retail sales in May, compared with a 0.3 percent rise analysts had expected.
Dow e-minis were down 51 points, or 0.29 percent at 8:44 a.m. ET (1244 GMT), with 36,033 contracts changing hands.
S&P 500 e-minis were down 6.5 points, or 0.31 percent, with 472,928 contracts traded.
Nasdaq 100 e-minis were down 15.75 points, or 0.37 percent, on volume of 31,755 contracts.
Wall Street closed lower for the third straight session on Monday, dragged down by tech giants Microsoft and Apple.
Chinese search engine company Baidu fell 4.8 percent to $155.61 premarket on Tuesday after lowering its current-quarter revenue forecast.
Chesapeake fell 2.5 percent to $4.22 after Deutsche Bank cut its price target. The natural gas producer was the biggest loser among S&P 500 components.
Twitter rose 2 percent to $14.85 after Goldman Sachs added the micro-blogging site to its list of companies that could be bought in the next year.
(Reporting by Yashaswini Swamynathan in Bengaluru; Editing by Don Sebastian)