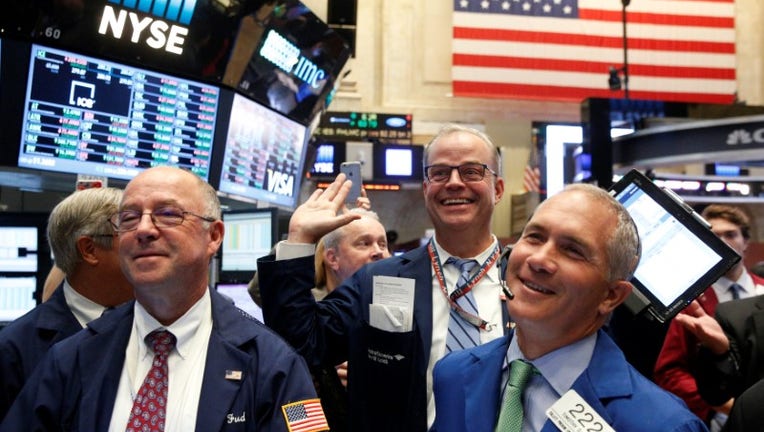 Wall Street looked set to open higher as investors expected the Federal Reserve to stand pat on interest rates after a two-day meeting ending on Wednesday.
Supporting U.S. stock futures was the Bank of Japan's decision to adopt a "yield curve control" under which it will buy long-term government bonds to keep 10-year bond yields at current levels around zero percent.
The BOJ also said it would not hesitate to ease monetary policy to support growth.
The dollar index touched a near two-week high on Wednesday, the yen fell 0.29 percent against the dollar and gold rose to its highest in more than three weeks. => =>
Oil prices rose 1.7 percent, spurred by a surprise drop in U.S. crude inventories and a strike by oil workers in Norway which could affect output. [O/R]
The Fed is scheduled to release a statement at 2:00 p.m. ET, followed by Chair Janet Yellen's press conference. While the chances of a hike this time are marginal, investors will comb the central bank's statements for clues about a December hike.
"The BOJ made some dovish comments and that has given investors an early push on the likelihood of no action from the Fed," said Andre Bakhos, managing director at Janlyn Capital in Bernardsville, New Jersey.
"However, we could see a violent reversal of early-morning fortunes after hearing what the Fed says about future rates."
The central bank raised interest rates for the first time in nearly a decade last December but weak economic data and global uncertainty have prevented it from raising the rates further.
The Fed is widely expected to hold on to current rates even in its November meeting which falls close to the U.S. Presidential elections. The overall consensus is for a rate hike in December.
Traders have priced in a poor 15 percent chance of a rate hike on Wednesday, while the odds rise to about 59 percent for December, according to the CME Group's FedWatch tool.
Wall Street closed flat on Tuesday after a drop in energy stocks offset a boost from healthcare companies.
Dow e-minis <1YMc1> were up 78 points, or 0.43 percent at 8:21 a.m. ET, with 28,705 contracts changing hands. 1YMc1>
S&P 500 e-minis were up 8 points, or 0.38 percent, with 172,657 contracts traded.
Nasdaq 100 e-minis were up 21.75 points, or 0.45 percent, on volume of 26,517 contracts.
Adobe Systems rose 4.9 percent to $105.55 in premarket trading after the company reported quarterly revenue that beat market expectations, prompting a host of brokerages to raise price their price targets.
Microsoft's shares rose 1.13 percent to $57.45 after the software maker raised its quarterly dividend and said it would buy back up to $40 billion.
Clovis Oncology rose 9.8 percent to $38.25 after Credit Suisse upgraded the stock to "outperform" from "neutral" citing the potential for the drugmaker to be a takeover target.
(Reporting by Yashaswini Swamynathan in Bengaluru; Editing by Don Sebastian)