Wall Street Pounded Amid Economic Worries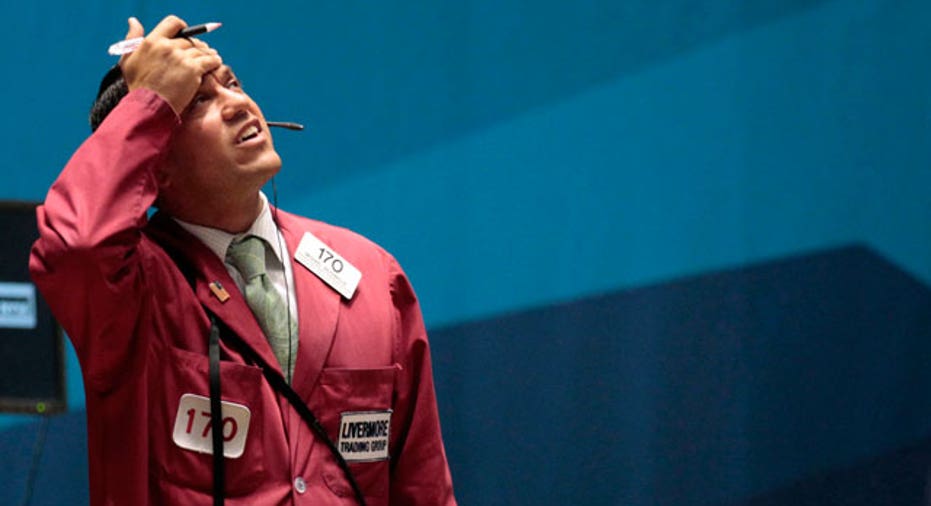 FOX Business: Capitalism Lives Here
Wall Street was pummeled Thursday and volatility surged on the back of worrisome manufacturing data from the world's two biggest economies.
Today's Markets
The Dow Jones Industrial Average fell 176 points, or 1.1%, to 16197, the S&P 500 dipped 16.4 points, or 0.89%, to 1828 and the Nasdaq Composite slumped 24.1 points, or 0.57%, to 4219.
The economic calendar has been completely barren this week. However, the economy took center stage on Thursday.
A report from London-based Markit showed U.S. factory output growth unexpectedly slowed to its lowest level since October as a result of cold weather in January. The PMI gauge slid to 53.7 from 55, compared to expectations it would hold steady.
Still, Markit said "the latest survey results still [indicate] solid underlying growth across the U.S. manufacturing sector."
The National Association of Realtors said sales of existing single-family home rose 1% to an annualized rate of 4.87 million units in December, below the Street's expectation for 4.94 million units.
The housing market has been bouncing back vigorously, but worries have swirled over whether higher mortgage rates will crimp the increase.
Meanwhile, the number of Americans filing for first-time jobless claims rose last week to 326,000 from a downwardly revised 325,000. Wall Street expected the number of claims to hold steady at an initially-reported 326,000.
The labor market has shown signs of improving recently, but the rate of gains has been fairly sluggish and choppy. Indeed, economists at Goldman Sachs issued a note to clients late Wednesday saying several factors including sluggish wage growth suggests the world's biggest economy is still "far from full employment."
On the corporate front, McDonald's (NYSE:MCD), the world's biggest burger chain, revealed mixed quarterly results ahead of the opening bell. Netflix (NASDAQ:NFLX) unveiled a big quarterly beat after the closing bell Wednesday, sending its shares surging. EBay (NASDAQ:EBA) also rallied after billionaire investor Carl Icahn sent a proposal for the online auction site to spin off its PayPal division. Lenovo said it would by IBM's (NYSE:IBM) server business for $2.3 billion.
Elsewhere, in commodities, U.S. crude oil futures climbed 35 cents, or 0.35%, to $97.07 a barrel. Wholesale New York Harbor gasoline dipped 0.29% to $2.669 a gallon. Gold jumped $9.10, or 0.73%, to $1,248 a troy ounce.