Wall Street Pares Steep Losses as Utilities Turn Green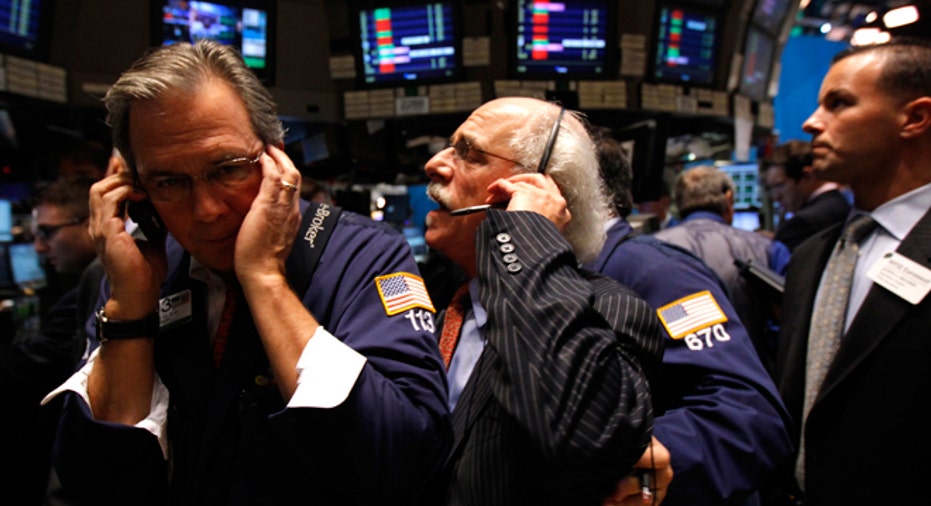 U.S. equity markets pared steep losses Tuesday as traders digested weak data from China, and watched oil prices reverse early gains.
China Trade Data Disappoints
Data from the world's second-biggest economy overnight renewed investor concerns about an economic slowdown in the economy. Trade data showed exports plunged 25.4% in February, far worse than the 14.5% drop Wall Street expected. Imports, meanwhile, slumped 13.8%, compared to a forecast for a 12% decline.
Commodity imports, however, showed modest gains for the month. Iron ore imports rose 4.5%, copper rose 10.5%, and steel products remained flat in February from the month prior.
Larry Shover, chief investment strategist at Solutions Fund Group, said there is likely to be much doubt about the ability of China's central authorities to revive the nation's growth with easier credit and more fiscal policy.
"Maybe that will temper the rally in non-oil commodities and show up the different dynamics faced by oil and other commodities, or maybe the market will shrug the data off," he said.
China's Shanghai Composite index closed the session up 0.14% after losing as much as 2%.
Oil Prices Waver
Global oil prices reversed earlier gains on Tuesday after closing out a blockbuster rally of more than 5.5% in the prior session, settling at the highest level since December.
In recent action, West Texas Intermediate crude prices declined 3.40% to $36.62 a barrel, while Brent, the international benchmark, shed 2.69% to $39.7 a barrel.
The commodity is on the hunt for price support in the absence of any news from the world's global producers. A few nations, including Saudi Arabia, Russia, Qatar, and Venezuela have floated the idea of capping future production at January levels – but on the contingency that other nations follow suit. So far, no action has been taken, and markets have traded higher on hopes of a cap on the horizon.
Shake Shack Plunges
The New York-based burger chain on Monday revealed a jump in quarterly revenue, but guided investors lower on its annual same-store sales outlook.
For the quarter, Shake Shack (NYSE:SHAK) said it earned a profit of 7 cents a share, up from 5 cents a share a year earlier. Revenue, meanwhile, saw a 47% jump.
The company said it sees comparable-store sales, or those open 12 months or longer, rising between 2.5% and 3% in 2016. That was below FactSet's consensus expectations for a 3.1% gain. Shake Shack has also said it plans to expand to 450 locations by the end of September from just 75.
The news sent Shake Shack shares plunging more than 10%.
United Shareholders to Launch Fight for Board Seats
Following months of talks with United Continental Holdings, the parent company of United Airlines (NYSE:UAL), two shareholders are set to launch a public fight for board seats.
Longtime airline industry investors PAR Capital Management and Altimeter Capital Management, nominated six directors, including Gordon Bethune, former CEO of Continental Airlines, to the company's board.
In a letter, the shareholders, who own just more than 7% of United, called the company's appointment of three new people to its 15-person board "cynical" and an "attempt to preserve power."
Shares of United Continental Holdings were down more than 2% in pre-market action.