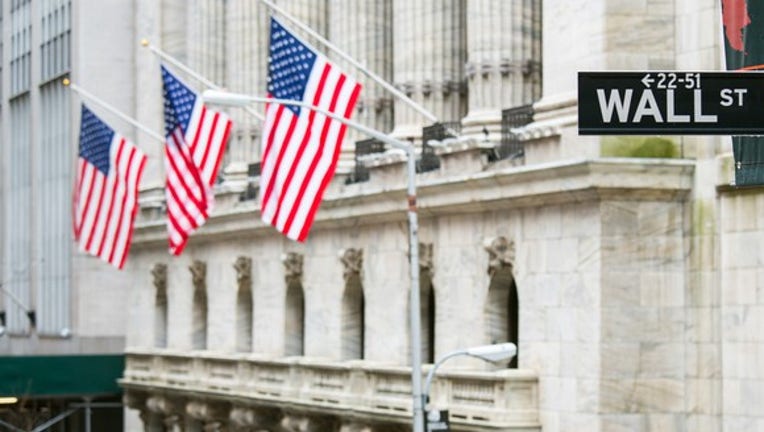 The Dow Jones Industrial Average was set to close little changed Thursday, recovering from an earlier 184-point drop that followed weak Chinese trade data.
Official data released Thursday showed Chinese exports fell 10% year-over-year last month, sparking concerns about the world's second-largest economy and global demand. Stocks around the globe fell and base metals such as copper tumbled. Investors moved to safe havens such as gold, U.S. government bonds and utility stocks.
The yen strengthened while Asian shares mostly declined after the data as the figures came in well below economists' expectations. The Stoxx Europe 600 fell 0.9% in high-volume afternoon trade after a downbeat session in Asia.
The Dow industrials declined 11 points, or 0.1%, to 18134. Stocks pared losses in afternoon trading, which some fund managers and traders attributed to investors stepping in to buy the dip.
Material and energy stocks were among the biggest decliners in the U.S. on fears that weakness in China could damp demand for energy and raw materials.
The S&P 500's materials sector fell 0.4%, while the energy sector declined 0.3%. The S&P 500 dropped 0.2%, and the Nasdaq Composite lost 0.4%.
Havens gained, with utilities in the S&P 500 up 1.6%. Gold rose 0.3% to $1,255.00 an ounce, while the yield on the 10-year U.S. Treasury note fell to 1.739% from 1.778% on Wednesday.
Big banks posted steep losses Thursday, with the KBW Nasdaq Bank Index falling 2.3%. Slowing growth in China could decelerate the U.S. Federal Reserve's plans for future interest-rate increases, some traders said, which may be a reason for Thursday's drop. In September 2015, the Fed didn't raise interest rates, as many investors had previously expected them to do, after market turbulence related to China.
"China slowing has people worried," said Justin Wiggs, managing director in equity trading at Stifel Nicolaus. While most investors and traders expect the Fed to raise rates by December, there is some worry that this may disrupt the future pace for Fed rate raises, he added.
Wells Fargo fell 1.5% after the bank said Chairman and Chief Executive John Stumpf would step down from both roles immediately.
Earnings season for big U.S. banks will begin Friday with reports from J.P. Morgan Chase, Citigroup and Wells Fargo.
Bank shares in Europe also declined Thursday, with the broader Euro Stoxx Banks index down 2.6%.
London-traded shares of Unilever and Tesco declined 3.4% and 3%, respectively, after Britain's largest grocer pulled Unilever's products from its online shopping site due to a dispute over pricing following a steep decline in the pound.
The British pound steadied Thursday and was last up 0.1% at $1.2205.
Earlier, shares in Asia were mostly lower following the downbeat Chinese trade data, with Hong Kong's Hang Seng shedding 1.6%.
The Thai stock market has fallen about 6% this week. After markets closed, news broke that Thailand's King Bhumibol Adulyadej, the world's longest-serving monarch, died , heralding a potential new bout of instability.
Japan's Nikkei Stock Average fell 0.4%. The dollar was down 0.6% against the yen at Yen103.6180 after the downbeat Chinese data triggered a flight to safety.
In commodities, U.S.-traded crude oil inched up 0.5% to $50.44 a barrel, while copper futures fell 1.6% to $4,728 a metric ton, dragging down shares of commodity-sensitive companies such as miners.
The WSJ Dollar Index swung between small gains and losses and was last down 0.1%. The dollar had gained for three days as expectations grew for higher U.S. interest rates this year.
Saabira Chaudhuri contributed to this article.