Wall Street optimism continues to buoy global stocks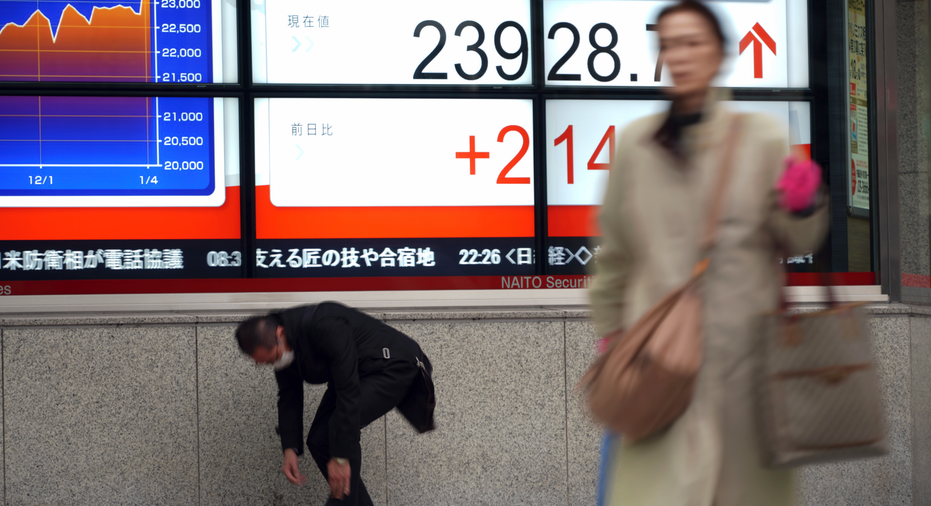 Global stock markets remained solid Tuesday as investor sentiment continued to be buoyed by solid economic news in the run-up to the start of the U.S. quarterly corporate results season.
KEEPING SCORE: In Europe, France's CAC 40 rose 0.6 percent to 5,518 while the FTSE 100 index of leading British shares was 0.4 percent higher at 7,725. Germany's DAX was 0.3 percent firmer at 13,403. U.S. stocks were poised for a solid opening with Dow futures and the broader S&P 500 futures up 0.2 percent.
WALL STREET DRIVER: On Monday, the S&P closed at a record high for a fifth straight session. The last time the index led off a year with more consecutive gains was in 2010, when it had six. The Dow Jones industrial average, which has also hit a series of record highs, slipped slightly Monday to close 0.1 percent lower.
ANALYST TAKE: "U.S. markets continue to hold near record highs, with investors content to hold on to positions ahead of earnings season," said Chris Beauchamp, chief market analyst at IG.
ASIA'S DAY: Japan's benchmark Nikkei 225 added 0.6 percent to finish at 23,849.99. Australia's S&P/ASX 200 rose 0.1 percent to 6,135.80. Hong Kong's Hang Seng added 0.4 percent to 31,011.41, while the Shanghai Composite inched up 0.1 percent to 3,413.90. South Korea's Kospi lost 0.1 percent to 2,510.23.
KOREAS: The region is closely watching talks between delegates from North Korea and South Korea, the first such dialogue in two years. North Korea agreed Tuesday to send a delegation to next month's Winter Olympics in Pyeongchang, South Korea. The meeting followed a push by North Korean leader Kim Jong Un for improved ties with the South after a year of elevated tensions over Pyongyang's expanding nuclear and missile programs.
CURRENCIES: The euro slipped 0.3 percent to $1.1930 while the dollar fell 0.5 percent to 112.52 yen.
ENERGY: Benchmark U.S. crude added 42 cents to $62.11 a barrel in electronic trading on the New York Mercantile Exchange while Brent crude, the international standard, gained 35 cents to $68.13 per barrel.