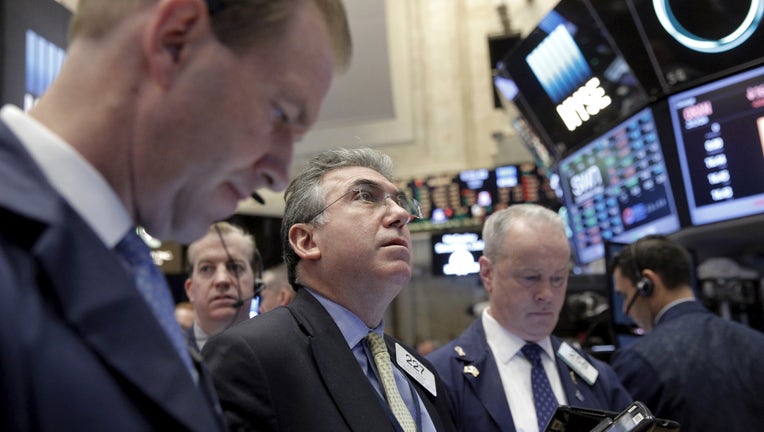 Wall Street climbed to new all-time highs on Friday, as soft economic data reinforced that the Federal Reserve will be in no rush to unwind its crisis-era stimulus.
The Dow Jones Industrial Average gained 84.65 points, or 0.39%, to 21,637.74, its third straight record close. The S&P 500 increased 11.44 points, or 0.47%, to 2,459.27, the index's 24th record close since Election Day. The Nasdaq Composite closed 38 points higher, or 0.61%, at 6,312.47.
The rally bucked a pair of downbeat reports on the economy. The consumer-price index was flat in June compared to the prior month, indicating no change to inflation. Thus far, inflation has fallen short of the Fed's target of 2% growth this year.
Also, the Commerce Department said domestic retail sales dropped last month, while economists were looking for a small increase in spending.
Although the latest economic reports disappointed, investors likely viewed the news as another sign that Fed members could consider delaying the next interest rate hike or a plan to shrink the central bank's portfolio. Chairwoman Janet Yellen recently said the Fed reserves the ability to reinvest, rather than relinquish its bond holdings, if it sees a deterioration in the U.S. economic outlook.
Investors also got their first look at bank earnings for the second quarter. JPMorgan Chase (NYSE:JPM), Wells Fargo (NYSE:WFC) and Citigroup (NYSE:C) each reported stronger profits as higher interest rates helped offset weaker trading revenue. However, JPMorgan lowered its earnings outlook for 2017. The nation's largest bank now forecasts a $4 billion increase in net interest income, down from its earlier guidance of $4.5 billion.
The profit warning weighed on financial stocks, the only S&P sector to post red ink on Friday. Shares of JPMorgan, Wells Fargo and Morgan Stanley (NYSE:WFC) were down around 1%.
The 10-year Treasury yield slipped to 2.322% from 2.348%.
Nymex West Texas Intermediate oil advanced 46 cents, or 1%, to $46.54 a barrel. Brent crude, the international benchmark, was up 1% at $48.90 a barrel.
Elsewhere in economic data, U.S. industrial production ticked 0.4% higher in June to beat expectations for a 0.3% gain. Industrial production has improved for five consecutive months, reflecting a stronger manufacturing sector.