Wall Street Jumps on Manufacturing Report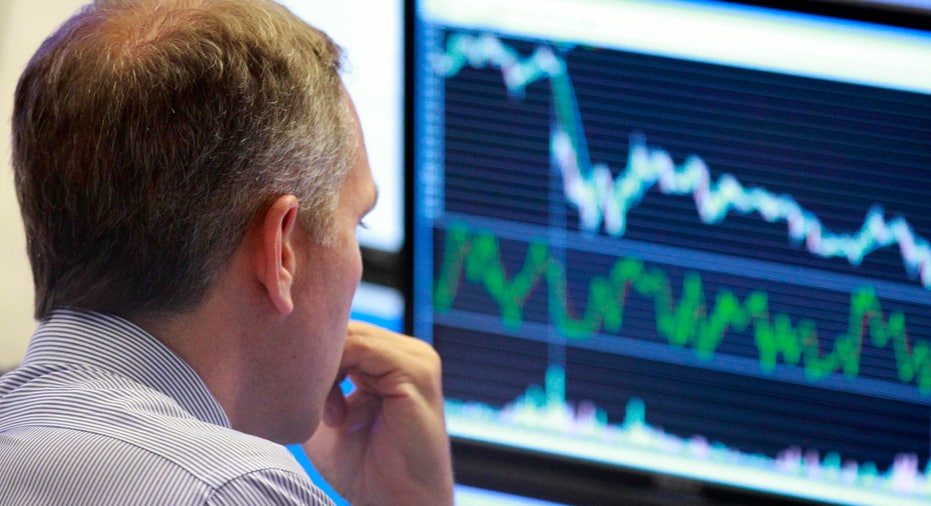 FOX Business: The Power to Prosper
The markets leaped into the green on data showing manufacturing across the U.S. expanded slightly last month, compared with expectations of a modest contraction.
Today's Markets
As of 10:05 a.m. ET, the Dow Jones Industrial Average jumped 65 points, or 0.56%, to 11,606, the S&P 500 rose 7.5 points, or 0.66%, to 1,226 and the Nasdaq Composite rose 20.6 points, or 0.8%, to 2,600.
The stalling economic recovery has taken the spotlight as one of Wall Street's key concern's. Indeed, there is a deluge of important economic data on tap for Thursday morning.
The Institute for Supply Management's gauge of manufacturing slipped slightly to 50.6 in August from 50.9 last month, topping expectations of  48.5.  A reading above 50 indicates expansion, while those below 50 indicate contraction.
Manufacturing reports, on the whole, have shown considerable weakening in the last several months, adding another layer of concern for the broader economy.  While the ISM report came in above expectations, it still showed the sector expanding a very slow pace.
Weekly jobless claims fell by 12,000 to 409,000 last week, while continuing claims ticked lower to 3.7 million.  Claims have been hovering about the 400,000-level for several weeks, which many economists have seen as a sign that recovery in the labor market is not as robust as was anticipated months ago.  Productivity for the second quarter was revised down to 0.7%, the steepest drop since fourth quarter 2008.
This report comes ahead of the closely-watched monthly employment situation, slated for release on Friday, which is expected to show the unemployment rate sticking above 9%, with the economy tacking on fewer than 100,000 jobs in August.
Many retailers report monthly same-store-sales for August on Thursday.
Costco Wholesale (NYSE:COST) the biggest retailer to report, posted a bigger-than-expected jump in sales of 11%. The wholesale club said it got a boost from customers taking advantage of savings.
Target (NYSE:TGT) saw its sales jump 4.1%, topping estimates of 3.5%. Gap's (NYSE:GPS) sales slumped 8%, far waker than the loss of 3.8% analysts had expected.
Automakers will report monthly sales figures throughout the day on Thursday. The auto industry had been particularly affected by the earthquake and tsunami that slammed Japan in March, because it sparked a slew of issues throughout main company's supply chains that often rely on Japan for electronic parts, and has been recovering.
The markets are coming off the worst August from a performance standpoint since 2001, and the worst month in more than a year.  However, the markets have been on a sharp, four-day winning streak.
Energy futures were modestly lower, pressured by a gaining greenback.  The U.S. dollar climbed 0.44% against a basket of world currencies, while the euro fell 0.77% against the dollar.
Light, sweet crude dipped 16 cents, or 0.19%, to $88.65 a barrel.  Wholesale RBOB gasoline slumped a penny, or 0.34%, to $2.87 a gallon.
Gold slipped $6.00, or 0.17%, to $1,825 a troy ounce.
Foreign Markets
The English FTSE 100 dipped 0.23% to 5,382, the French CAC 40 fell 0.66% to 3,235 and the German DAX slipped 1.4% to 5,707.
In Asia, the Japanese Nikkei 225 jumped 1.2% to 9,061 and the Chinese Hang Seng edged higher by 0.25% to 20,585.