Wall Street Jumps as Oil Fuels Energy Advance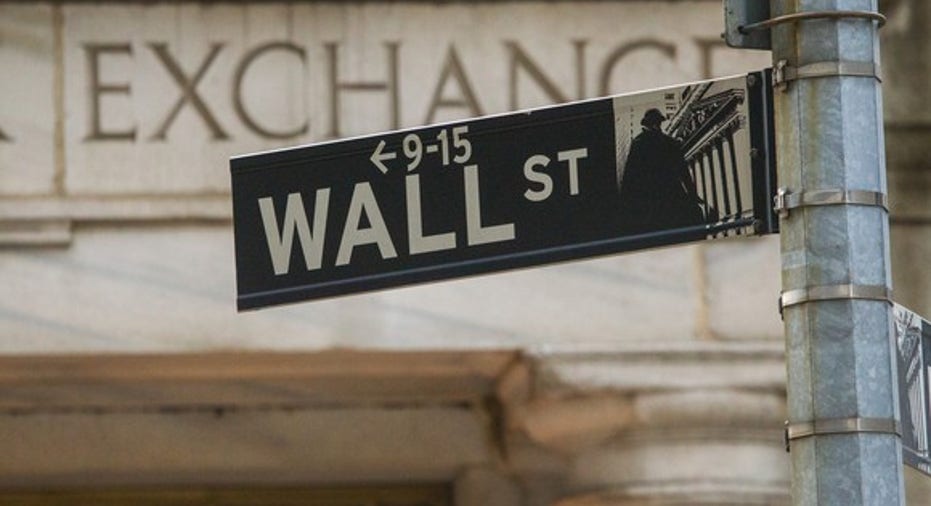 Major U.S. stock indexes gained on Wednesday, boosted by financial shares amid encouraging economic data and by the energy sector as oil prices surged to June highs.
U.S. Treasury yields also rose after data showed U.S. services sector activity rebounded to an 11-month high in September, an encouraging sign for economic growth.
The Dow Jones industrial average rose 112.58 points, or 0.62 percent, to 18,281.03. The S&P 500 gained 9.24 points, or 0.43 percent, to 2,159.73 and the Nasdaq Composite added 26.36 points, or 0.5 percent, to 5,316.02.
"We're taking a little victory lap today after the surprisingly good economic data," said Kim Forrest, senior equity research analyst at Fort Pitt Capital Group in Pittsburgh.
U.S. stocks had been pressured this week by concerns over Britain's exit from the European Union and expectations of a Federal Reserve interest rate increase in the coming months.
Chicago Fed President Charles Evans said he would be "fine" with raising U.S. interest rates by year-end if U.S. economic data remained firm.
Traders see a 60-percent chance the Fed will hike at its December meeting, according to the CME FedWatch website. Financial shares, which tend to benefit in a rising rate environment, climbed 1.5 percent, while the energy sector gained 1.4 percent.
"People are certainly waiting for that inevitable interest rate rise by the Fed, but I think they're just not sure if that's a sign that things are better and earnings are likely to improve, or a reason for people to sell stocks because rates are rising," said Rick Meckler, president of LibertyView Capital Management in Jersey City, New Jersey.
In Europe, bond yields jumped while the pan-European STOXX index fell 0.6 percent. Markets were rattled by the prospect of the region's central bank eventually winding down its bond-buying stimulus.
A Bloomberg article on Tuesday cited sources as saying the European Central Bank would probably wind down the monthly 80-billion euro ($90 billion) scheme gradually.
Italy's 10-year bond yield rose to 1.38 percent, its highest level since late June, according to Reuters data. Germany's 10-year Bund yield, the euro zone benchmark, rose more than 8 bps to hit zero for the first time in a fortnight. "I am surprised at the reaction, but it's just this notion that the ECB may be discussing tapering one day that has upset the market," said ING rates strategist Benjamin Schroeder.
MSCI's gauge of stocks across the globe climbed 0.2 percent after two sessions of declines.
Oil prices rose to their highest since June after the fifth unexpected weekly drawdown in U.S. crude inventories added to support on hopes that major producers will agree to cut output next month.
The U.S. Energy Information Administration said crude stockpiles fell 3 million barrels last week, opposite of forecasts of analysts polled by Reuters for a build of 2.6 million barrels.
Benchmark Brent crude settled up 2 percent to $51.86 a barrel, while U.S. West Texas Intermediate crude settled up 2.3 percent at $49.83 a barrel.
Benchmark U.S. 10-year notes fell 11/32 in price to yield 1.72 percent, up from 1.68 percent late Tuesday.
The dollar was little changed against a basket of currencies as the encouraging services sector data offset a weaker-than-expected report on private-sector job growth.
Sterling rose 0.2 percent against the dollar, after dipping below $1.27 and hitting a three-decade low against the greenback during the session amid worries about Britain's EU exit.
(Additional reporting by Barani Krishnan, Rodrigo Campos, Richard Leong and Karen Brettell in New York and Nigel Stephenson and Dhara Ranasinghe in London; Editing by Susan Thomas, Nick Zieminski and David Gregorio)