Wall Street Frowns, Sending Asanko Gold Inc. Down as Much as 15%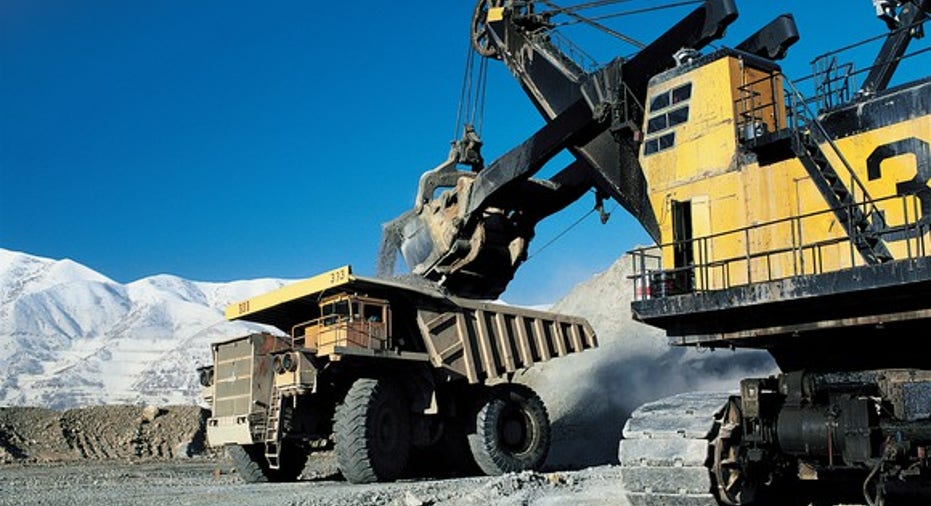 What happened
Shares of Asanko Gold (NYSEMKT: AKG), a gold miner with its principal property in Ghana, lost as much as 15% of their value during Tuesday's trading session, after the company received a downgrade from Canaccord Genuity.
So what
Before the opening bell, covering analyst Rahul Paul from Canaccord Genuity downgraded Asanko from "speculative buy" to "hold," and lowered its price target from 6.00 Canadian dollars ($4.56) to CA$5.50 ($4.18). The move came after Asanko provided an update on its mine expansion and noted that it expected no significant change in its mineral reserves. Canaccord Genuity's analyst Paul had been expecting an upward revision in mineral reserves, and as such lowered his firm's price target and rating on Asanko Gold.
Image source: Getty Images.
What this downgrade may overlook are the bold growth expectations offered by Asanko in its company presentation. The company's second-half gold production of 111,164 ounces topped its own internal estimates, while its 2017 forecast of 230,000 to 240,000 ounces of gold with a midpoint all-in sustaining cost (AISC) of $825 per ounce would imply recurring profitability, even while it looks to expand into new projects.
Now what
Arguably the biggest question mark for Asanko moving forward is whether it can keep its Esaase mine on track. Between the end of the fourth quarter and January 2017, the mine was fully permitted, and its development is currently being financed entirely from internal cash flows with gold trading safely above $1,200 an ounce. Initially, Esaase will be an open-pit mine that's expected to be commissioned sometime in the second half of 2018. This mine will be a critical cog in moving Asanko toward its 2020 goal of producing 450,000 ounces of gold per year. If Esaase remains on target for both time and capital costs, Asanko and its shareholders should be sitting pretty.
Image source: Getty Images.
Another testament to Asanko's success is its low AISC. It's quite rare to find a gold miner with a lower AISC in Africa, since labor costs and the risk of political disputes are notably higher in Africa than in any other mining region in the world.
Looking ahead, Asanko is expected to really see its profitability and cash flow take off once Esaase is operational. Wall Street is currently forecasting $0.32 in full-year earnings per share by 2019. While there are still outside risks of higher labor costs and disputes based on Asanko's primary mine location, it does indeed look as if the company is set up for future success. Asanko is a name that more growth-oriented precious-metal investors should have on their radars.
10 stocks we like better than Asanko GoldWhen investing geniuses David and Tom Gardner have a stock tip, it can pay to listen. After all, the newsletter they have run for over a decade, Motley Fool Stock Advisor, has tripled the market.*
David and Tom just revealed what they believe are the 10 best stocks for investors to buy right now... and Asanko Gold wasn't one of them! That's right -- they think these 10 stocks are even better buys.
Click here to learn about these picks!
*Stock Advisor returns as of February 6, 2017
Sean Williams has no position in any stocks mentioned. The Motley Fool has no position in any of the stocks mentioned. The Motley Fool has a disclosure policy.