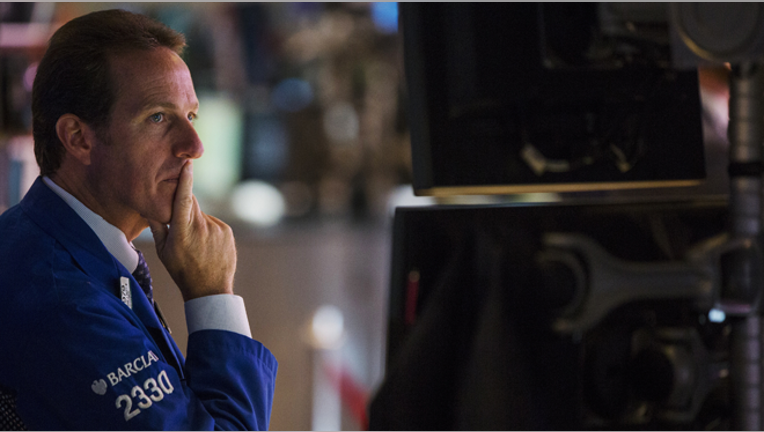 The U .S. equity market vacillated in and out of positive territory on Tuesday as investors awaited signals from the Fed about its future monetary leaning.
The Federal Open Market Committee's two-day policy meeting, which began Tuesday morning, may offer the clearest insight yet as to wether the U.S. central bank will dial up rates sooner than expected. Many worry that policy makers may raise key interest rates as early as the second half of the year. Also read: Eight keys to Fed's September meeting
The S&P 500 (SPX) was 2 points higher at 1,986.41. The Dow Jones Industrial Average (DJI) was flat at 17,026.36. The Nasdaq Composite (RIXF) ticked up 2 points to 4,521.13.
Follow today's stock market coverage on our live blog.
Joe Bell, senior equity analyst at Schaeffer's Investment Research, pointed out that the market has not seen dramatic selloffs and consolidation is logical after a strong rally in August.
"Markets are pricing in the beginning of interest-rate hikes at spring-summer of 2015 and whether it will be in April or August does not make much difference, Bell said.
In economic news, producer prices were flat in August thanks to falling gasoline and food costs, another sign that inflationary pressure is receding. It was the lowest reading in the producer price index since December, the Labor Department reported.
Global Head of Asset Allocation at Societe Generale Alain Bokobza and his team advised investors to "switch out of expensive, illiquid and over-owned assets" like small-cap stocks and into large-cap equities in Europe and the U.S. "As the Fed continues to normalize its monetary policy, small caps are at risk of a large correction," he wrote. Read Need to Know: A dearth of deep-value plays
Data compiled by Bloomberg News showed 47% of stocks in the Nasdaq Composite are down at least 20% from their peak in the past 12 months, and more than 40% of Russell 2000 (RUT) companies have fallen by as much. Meanwhile, the S&P 500 index has logged 33 new closing highs this year, and fewer than 6% of companies have entered what is considered bear-market territory, Bloomberg reported Monday.and
Stocks to watch: Majesco Entertainment Co. (COOL) fell 17% after a similar drop late Monday when the video-game maker posted a larger-than-expected third-quarter loss.
Wynn Resorts Ltd. (WYNN) dropped 2.2%, falling for a third trading session amid declining revenue concerns from its properties in Macau. However, Nomura analyst Harry Curtis noted that Wynn's recent drop has made it a fair value at current prices.
Humana Inc. (HUM) shares rallied 2.8% after the health insurance company unveiled a $2 billion buyback program that will replace its current share repurchase program.
Tesla Motors Inc. (TSLA) rose 1.5% recouping some of the sharp losses Monday when a Morgan Stanley argued that the electric-car maker's stock is overvalued. Trip Chowdhry at Global Equities Research, however, advised in a note Tuesday that investors buy Tesla on weakness, reiterating an overweight rating and a 12-to-18-month price target of $385. (Read more about the day's notable movers here: http://www.marketwatch.com/story/adobe-factset-earnings-in-spotlight-2014-09-16.)
Other markets:Asian stocks largely fell. China's largest wireless carrier China Mobile Ltd. tumbled 3.8% at the close, after reports said the release date for iPhone 6 in mainland China is still uncertain. China data also showed that in August foreign direct investment fell to a four-year low. This followed weak factory data released over the weekend.
Worries about this week's Scottish referendum continued to dull markets, also weighing some on U.S. stock futures and a disappointing German economic sentiment survey further put pressure on European stocks .
Among currencies, the Russian ruble (USDRUB) continued to fall against the U.S. dollar, off another 1% as sanctions worries weighed. Gold(GCZ4) prices lost ground.(RUT)