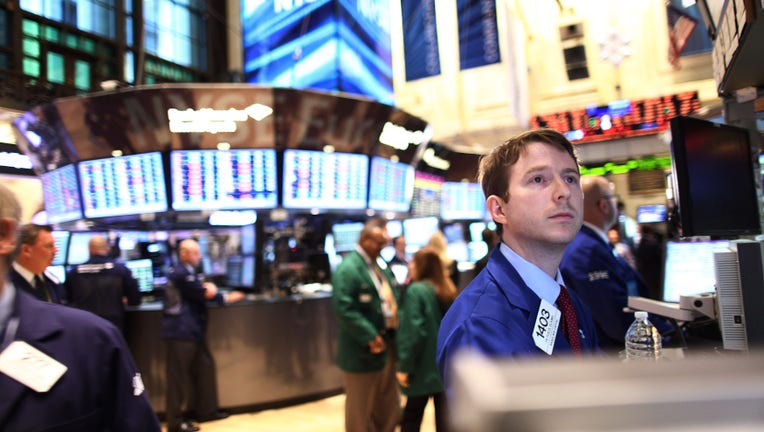 FOX Business: Capitalism Lives Here
The markets pushed higher Monday as traders geared up for second-quarter earnings season. Technology stocks, however, failed to keep up with the broader markets.
Today's Markets
The Dow Jones Industrial Average jumped 89 points, or 0.59%, to 15225, the S&P 500 climbed 8.6 points, or 0.53%, to 1640 and the Nasdaq Composite gained 5.5 points, or 0.16%, to 3485.
Utilities, consumer staples, consumer discretionary stocks and financials posted the biggest gains on the day. Meanwhile, technology and telecommunications names were the biggest laggards.
Wall Street posted solid gains last week, with the broad S&P 500 advancing 1.6%, on generally upbeat economic data. In particular, a significantly stronger-than-expected monthly jobs report released on Friday left investors feeling more hopeful about the economy's ability to continue recovering even as the Federal Reserve begins paring back on its bond purchases.
Alcoa (NYSE:AA), the world's largest aluminum maker, unveils its quarterly earnings after the closing bell on Monday in the unofficial start of second-quarter earnings season. Analysts expect the embattled Dow component to earn six cents a share on $5.8 billion in revenues. Banking giants J.P. Morgan Chase (NYSE:JPM) and Wells Fargo (NYSE:WFC) both post their results on Friday.
Also on the corporate front, Institutional Investor Services suggested Dell (NASDAQ:DELL) shareholders vote for a take-private deal by founder Michael Dell and private-equity firm Silver Lake Partners.
There are no major economic reports slated for release on Monday. However, there are several key inflation gauges, a consumer sentiment survey and minutes from the Fed out throughout the course of the week. Fed Chairman Ben Bernanke is also set to speak on Wednesday.
Elsewhere, gold prices rallied 1.6% to $1,232 a troy ounce. Oil dipped 52 cents, or 0.49% , to $102.71 a barrel. Wholesale New York Harbor gasoline fell 0.3% to $2.889 a gallon.
Treasury yields fell mildly, with the benchmark 10-year slipping 0.03 percentage point to 2.721%.
Foreign Markets
The Euro Stoxx 50 rallied 2% to 2647, the English FTSE 100 rose 0.79% to 6426 and the German DAX soared 2.3% to 7981.
In Asia, the Japanese Nikkei 225 sold off by 1.4% to 14109 and the Chinese Hang Seng dropped 1.3% to 20582.