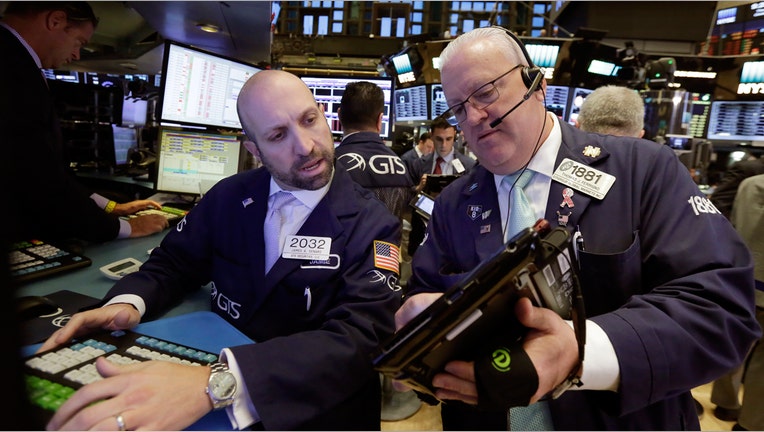 U.S. stocks climbed on Monday to close at a record and European equity markets also moved higher as a jump in oil prices helped spur gains in the energy sector.
Brent settled up 4.4 percent at $48.90 and U.S. crude settled 3.9 percent higher at $47.49 after touching their highest levels in about three weeks as the dollar weakened. Comments by Russian President Vladimir Putin that raised expectations major oil producing countries could reach a deal to limit output at a meeting next week also spurred the jump in oil prices.
Among U.S. equities, the S&P energy index gained 2.2 percent as the top-performing sector, closing at its highest level in 16 months.
"The post-election rally is continuing," said Bucky Hellwig, senior vice president at BB&T Wealth Management in Birmingham, Alabama. "There was some concern that rates might rise too far, but it looks like they may have slowed down a little bit."
The Dow Jones industrial average rose 88.76 points, or 0.47 percent, to 18,956.69, the S&P 500 gained 16.28 points, or 0.75 percent, to 2,198.18 and the Nasdaq Composite added 47.35 points, or 0.89 percent, to 5,368.86.
The levels marked a record close for each of the three major Wall Street indexes, but market participants cautioned that volume was likely to be light this week ahead of the U.S. Thanksgiving Day holiday on Thursday.
The climb in oil lifted European markets, with the STOXX Europe oil & gas index up 2.1 percent. Europe's index of leading 300 shares closed up 0.3 percent. MSCI's all-country world index advanced 0.8 percent.
The dollar eased 0.3 percent to 100.89 against a basket of major currencies, pausing after a 10-day streak in which it gained nearly 5 percent. That rally was fueled by expectations of policies by U.S. President-elect Donald Trump that would lead to interest rate increases.
In similar fashion, U.S. Treasury yields, which have soared in the wake of the U.S. election, declined from one-year highs as the recent sell-off tempted some new buyers. Benchmark 10-year note yields jumped as high as 2.36 percent on Friday and were last up 4/32 in price to yield 2.3244 percent.
Sterling climbed 1.2 percent against the dollar to $1.2491 as the market processed British Prime Minister Theresa May's latest hints on the possible shape of Britain's exit from the European Union.
Copper prices, which have risen on Trump's promise to spend heavily on infrastructure, were up 2.5 percent at $5,558.85 a tonne on the prospect of better demand in top consumer China and on the dip in the greenback.
The pause in the U.S. dollar's rally helped gold bounce from a 5-1/2 month low. Spot gold was up 0.4 percent at $1,212.91 an ounce.