Wall St Treads Lower as Oil Weighs on Energy Stocks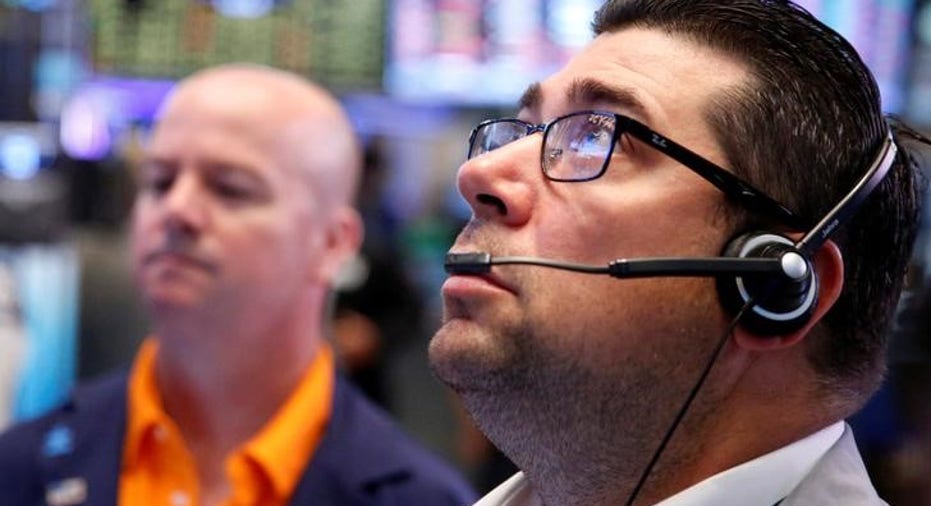 Wall Street was down on Wednesday, with the benchmark S&P 500 index marking its biggest decline in four weeks, as a sharp drop in oil prices weighed on energy stocks.
U.S. crude plunged 3.13 percent, falling below the $45 mark for its first time in 12 trading days after data showed a large unexpected weekly build in U.S. crude and distillate stockpiles and a smaller-than-expected draw in gasoline.
The S&P 500 energy index plunged 1.67 percent, making it the biggest decliner among the 10 major S&P 500 indexes.
Exxon Mobil fell 1.1 percent and was the top drag on the S&P while Chevron's 1.6 percent decline had a similar effect on the Dow.
"I think people are too focused on transitory events and that's what is causing these ups and downs in oil prices," said John Conlon, chief equity strategist at People's United Wealth Management.
Investors are also looking at the upcoming U.S. nonfarm payrolls data on Friday which could provide clues on the timing of the next interest rate hike.
The markets have been playing a guessing game on when the Federal Reserve would be able to raise rates after top Fed officials, including Chair Janet Yellen, turned hawkish on the back of slow but steady economic growth.
A smaller-than-expected drop in private payrolls numbers boosted investor optimism about Friday's jobs report which includes both private and public sector employment.
Traders have priced in a 27 percent chance of a rate increase in September and a 54.4 percent chance in December, according to CME Group's FedWatch tool.
At 12:33 p.m. ET (1633 GMT), the Dow Jones industrial average was down 117.38 points, or 0.64 percent, at 18,336.92.
The S&P 500 was down 14.53 points, or 0.67 percent, at 2,161.59.
The Nasdaq Composite was down 30.92 points, or 0.59 percent, at 5,192.07.
The S&P 500 is on track to mark its sixth straight month of gains and the Dow its fifth month. All three major indexes closed at records levels on Aug. 11, the first time since 1999.
Palo Alto dropped 9.04 percent to $130.40 after the cyber security firm forecast current-quarter profit and revenue below analysts' estimates.
H&R Block was the top percentage loser on the S&P 500, falling 10.6 percent after the U.S. tax preparer reported quarterly revenue that missed analysts' expectations by a large margin.
Declining issues outnumbered advancing ones on the NYSE by 2,150 to 738. On the Nasdaq, 2,035 issues fell and 678 advanced.
The S&P 500 index showed 14 new 52-week highs and two new lows, while the Nasdaq recorded 72 new highs and 16 new lows. (Reporting by Yashaswini Swamynathan in Bengaluru; Editing by Don Sebastian)