Wall St to open lower as tech, bank stocks drop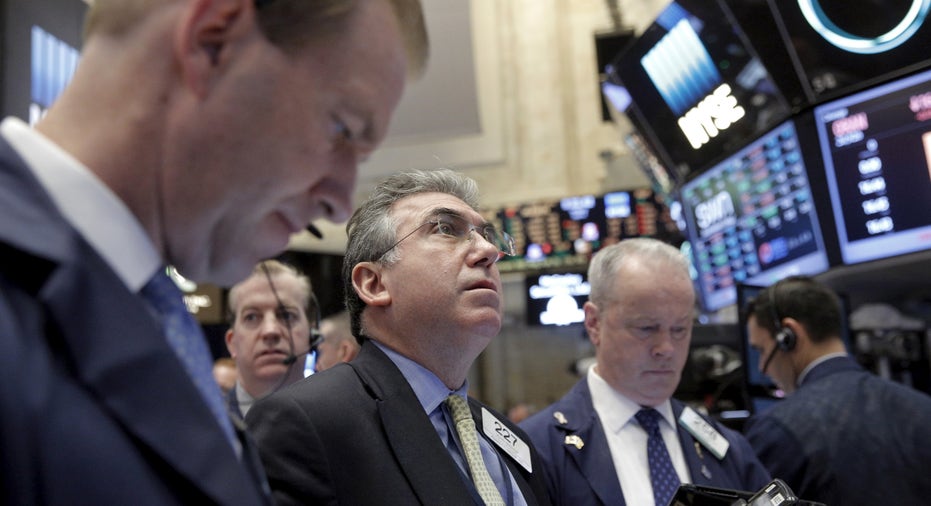 U.S. stocks were on track to open lower on Thursday as a drop in technology and bank stocks weighed, while investors fretted about the Federal Reserve's outlook on monetary policy amid weak economic data.
Nasdaq futures took a big hit as a selloff in technology stocks threatened to resume on worries of stretched valuations.
Heavyweights such as Apple, Microsoft and Alphabet, which were hit hard by the rout earlier in the week, were in the red in premarket trading on Thursday.
"Stocks have been at all-time highs and valuations are somewhat priced to perfection so a little bit of a pullback is not too surprising," said Myles Clouston, senior director at Nasdaq Advisory Services in New York.
"We may see the market take a breather in the next few sessions, but it is not necessarily doom and gloom."
Apart from raising interest rates and forecasting one more hike for 2017 on Wednesday, the Fed laid out its first clear outline to start trimming its $4.2 trillion balance sheet "relatively soon."
While the rate hike was widely expected, a clutch of weak economic data, including Wednesday's poor inflation numbers, raised questions whether the U.S. economy was strong enough to withstand further tightening. Policymakers, however, viewed the soft data as transitory.
Big banks including Bank of America, Citigroup , Goldman Sachs and Morgan Stanley fell about 1 percent.
Clouston attributed the drop in bank stocks to worries about lagging U.S. inflation.
At 8:33 a.m. ET (1233 GMT) Dow e-minis were down 76 points, or 0.36 percent, with 15,402 contracts changing hands.
S&P 500 e-minis were down 15 points, or 0.62 percent, with 103,479 contracts traded.
Nasdaq 100 e-minis were down 60.75 points, or 1.06 percent, on volume of 10,928 contracts.
A Washington Post report that President Donald Trump was being investigated for possible obstruction of justice added to the jitters.
One bright spot was a Labor Department report that showed fewer-than-expected Americans applied for unemployment benefits last week.
Brent crude hit six-week lows as OPEC failed to curb oversupply.
Chip stocks, including Nvidia, Micron Tech and AMD, were down more than 2.5 percent each.
Kroger fell 9.5 percent to $27.4 after the supermarket chain operator cut its full-year profit forecast. (Reporting by Yashaswini Swamynathan in Bengaluru; Editing by Anil D'Silva)