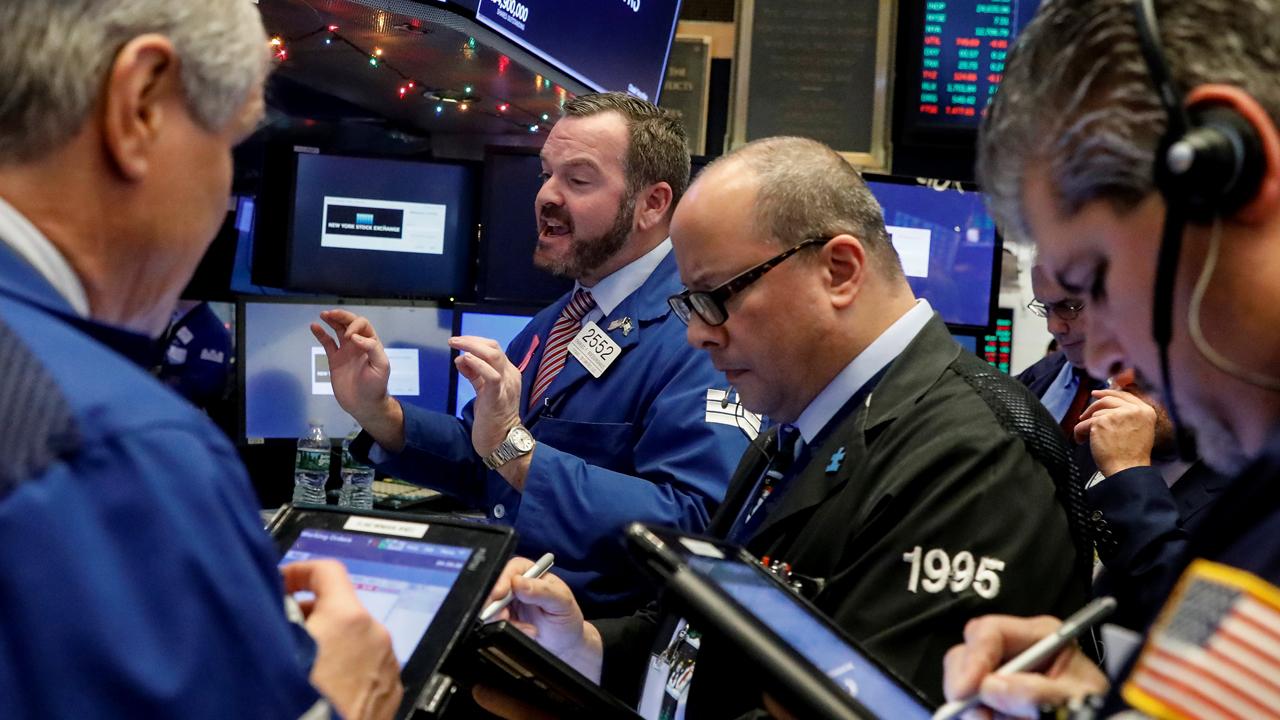 U.S. stocks were little changed on Wednesday as the long-awaited tax bill was all but assured of becoming law, allowing investors to take a breather after a month-long rally in anticipation of the largest overhaul of the U.S. tax code in 30 years.
The bill was approved on a 51-48 vote, but was sent back to the House of Representatives for a re-vote by the Senate due to a procedural snag. It is expected to be passed.
The proposed changes include cutting the corporate tax rate to 21 percent from 35 percent from Jan. 1, which is expected to boost company earnings and lead to higher dividends and stock buybacks for investors.
The S&P 500 has climbed about 5 percent since mid-November when the House passed its tax overhaul bill, led by a rally in sectors such as transport and banks that are expected to benefit the most from lower taxes.
"For the most part the market has priced in tax cuts, there is even a risk that we might see a small pullback once the bill is signed into law, not more than 1 or 2 percent" said Randy Frederick, vice president of trading and derivatives for Charles Schwab in Austin, Texas.
"I believe this bull market has quite a bit more to run, certainly the next six months there's lot of possibility for upside."
At 9:43 a.m. ET (1443 GMT), the Dow Jones Industrial Average was up 7.46 points, or 0.03 percent, at 24,762.21 and the S&P 500 was up 0.98 points, or 0.04 percent, at 2,682.45.The Nasdaq Composite was down 6.19 points, or 0.09 percent, at 6,957.66.
Eight of the 11 major S&P sectors were higher, led by a 0.83 percent rise in telecom services sector, considered by some analysts to be the biggest beneficiary of lower taxes.
AT&T (NYSE:T) and Verizon were up about 1 percent after J.P. Morgan said the new tax code would "substantially benefit" the companies.
Bank stocks led the gainers on the major indexes. JPMorgan and Bank of America rose 0.8 percent each.
The Dow Jones Transport Index rose 0.77 percent crossing 10,600 points for the first time ever, helped by a surge in FedEx.
FedEx (NYSE:FDX) jumped about 3 percent after posting strong results and gave an upbeat earnings forecast for 2018, saying it expects to benefit from the tax overhaul.
The technology sector, expected to benefit the least from lower taxes, declined 0.27 percent.
But chipmakers gained, boosted by Micron's strong results and forecast, which allayed concerns that a boom in chip demand had peaked.
Micron (NASDA:MU) was up 4 percent. Chip equipment makers Applied Materials (NASDAQ:AMAT) and LAM Research (NASDAQ:LRCX) rose 0.8 percent and 1.9 percent respectively.
Advancing issues outnumbered decliners on the NYSE by 1,483 to 1,100. On the Nasdaq, 1,445 issues rose and 996 fell.
(Reporting by Sruthi Shankar in Bengaluru; Editing by Saumyadeb Chakrabarty and Savio D'Souza)