Wall St Set to Open With Small Gains; Yellen Awaited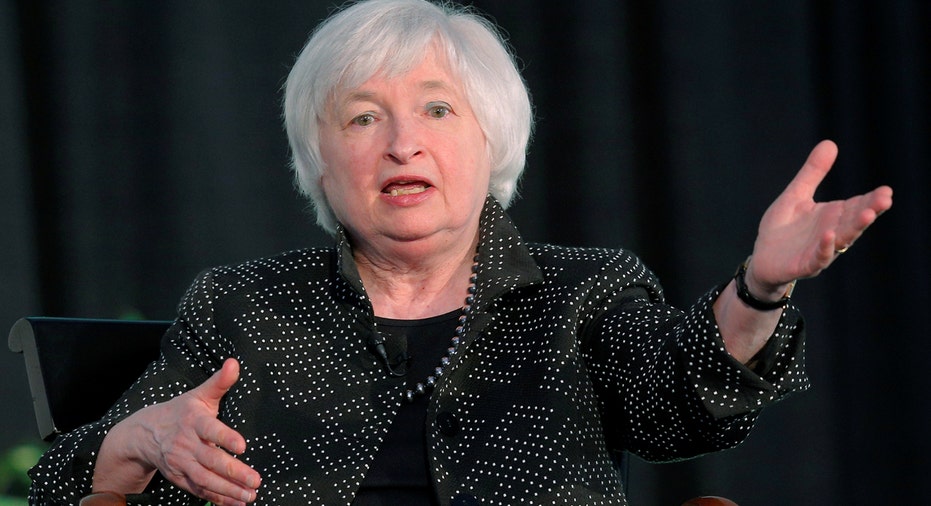 Wall Street was set to open higher on Tuesday ahead of Federal Reserve Chair Janet Yellen's comments on the economy and Britain's vote on its European Union membership.
Yellen is expected to speak on the central bank's monetary policy before the Senate Banking Committee at 10:00 a.m. ET (1400 GMT) in Washington. She will also attend a meeting at 4:30 p.m. ET with other Fed officials.
"The markets like it when Janet Yellen speaks and in this case it looks like the weak May jobs number really spooked her. Investors are expecting her to be accommodative and allow the markets to inflate a little bit," said Keith Bliss, senior vice-president at Cuttone & Co in New York.
The central bank left interest rates unchanged last week and sounded caution after surprisingly weak monthly hiring data put the economy's recovery in question.
Wall Street, which rallied at the open on Monday, closed slightly higher as opinion polls showed fewer chances of Britain leaving the European Union.
Britain is scheduled to vote on Thursday, an event that has roiled the markets in the past week as investors fretted over its consequences, including the possibility of the EU falling apart if the country votes to leave.
Billionaire currency trader George Soros said a Brexit could trigger a more disruptive decline in the pound than on Black Wednesday when the government had to withdraw the currency from the European Exchange Rate Mechanism in 1992. Soros made billions betting against the currency that year.
Investors have erred on the side of caution in the past week, sticking to safe-haven assets such as gold and the yen.
Gold fell for the second day on Tuesday and the dollar remained weak as risk appetite increased.
Dow e-minis were up 37 points, or 0.21 percent at 8:32 a.m. ET, with 23,602 contracts changing hands.
S&P 500 e-minis were up 5.75 points, or 0.28 percent, with 187,936 contracts traded.
Nasdaq 100 e-minis were up 14 points, or 0.32 percent, on volume of 22,740 contracts.
Homebuilder Lennar rose 3.3 percent to $48.2 premarket after reporting a better-than-expected quarterly profit.
American Science and Engineering rose 14.4 percent to $37 after OSI Systems said it would buy the company.
Werner Enterprises was down 10.6 percent after it forecast a lower-than-expected quarterly profit.
Opko Health rose 8.3 percent to $9.95 after the U.S. Food and Drug Administration approved a new application for its drug, Rayaldee.
(Reporting by Yashaswini Swamynathan in Bengaluru; Editing by Don Sebastian)