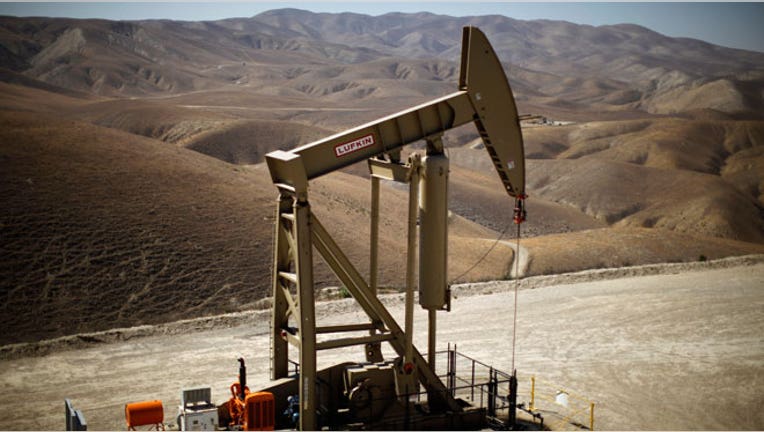 Wall Street was set to open higher on Friday, helped by a surge in crude oil and Federal Reserve Chair Janet Yellen's comments pointing to resilience in the U.S. economy.
Crude rose more than 3 percent on fresh hopes of top producers agreeing to freeze output, and economic indicators in the United States and Europe lifted sentiment for higher demand.
Yellen, in a rare appearance with former Fed chairmen on Thursday, said the U.S. economy was on a solid course with some hints of inflation, putting the central bank on track for a gradual increase in interest rates this year.
New York Fed President William Dudley said a "cautious, gradual approach" to rate hikes was appropriate.
U.S. stocks have been volatile through the week, with the S&P 500 down 1.5 percent as investors fretted over a cloudy outlook on rates and signs of weakness in the global economy.
Investors will look for signs of improvement in fundamental factors, such as in the upcoming corporate earnings season, said Peter Cecchini, managing director and chief market strategist at Cantor Fitzgerald.
"In terms of sentiment, investors are pretty wary," he said.
Earnings at S&P 500 companies are expected to have declined 7.4 percent in the first quarter, according to Thomson Reuters data.
At 8:28 a.m. ET, Dow e-minis were up 100 points, or 0.57 percent, with 30,400 contracts changing hands. S&P 500 e-minis were up 13.75 points, or 0.68 percent, with 249,493 contracts traded. Nasdaq 100 e-minis were up 30.5 points, or 0.68 percent, on volume of 31,097 contracts.
The yen surged this week as uncertainty surrounding global growth and monetary policy sent investors towards traditional safe haven assets.
Shares of Intercept Pharmaceuticals rose 5.2 percent to $172.50 in premarket trading after U.S. Food and Drug Administration panel backed the accelerated approval of the company's liver drug.
Yahoo rose 1.3 percent to $36.65 after Re/code reported that the Internet company had extended the deadline to bid for its businesses to April 18.
(Reporting by Yashaswini Swamynathan and Abhiram Nandakumar in Bengaluru; Editing by Anil D'Silva)