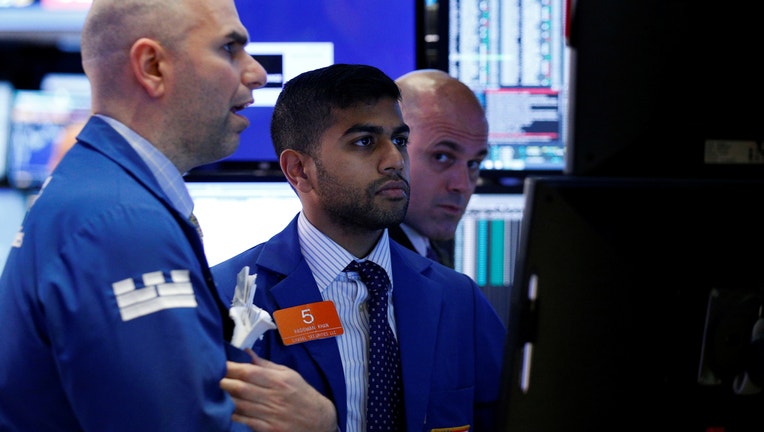 U.S. stocks looked set to open higher on Monday as investors snapped up beaten down technology and retail stocks.
The S&P technology sector is coming off its second straight weekly decline, triggered by fears over stretched valuations and investors moving money to other sectors. Tech stocks have led the S&P 500's 8.7 percent rally this year.
Leading the rebound, Apple, Microsoft and Alphabet were all up about 1 percent in premarket trading.
Retail stocks were battered on Friday after Amazon.com's $13.7 billion deal to buy upscale grocer Whole Foods .
The deal by Amazon, a proven retail disruptor, marked a major step by the internet retailer into the brick-and-mortar retail sector.
Amazon was up 0.8 percent, while Wal-Mart, Target and Kroger gained between 0.8 percent and 1.8 percent on Monday.
Dow e-minis were up 71 points, or 0.33 percent, with 25,503 contracts changing hands at 8:42 a.m. ET (1242 GMT). S&P 500 e-minis were up 7.25 points, or 0.3 percent, with 138,274 contracts traded. Nasdaq 100 e-minis were up 43.5 points, or 0.77 percent, on volume of 38,221 contracts.
New York Fed President William Dudley, a close ally of Fed Chair Janet Yellen, said U.S. inflation was a bit low but should rise alongside wages as the labor market continues to improve, allowing the Federal Reserve to continue gradually tightening U.S. monetary policy.
Yellen's confidence as her team raised interest rates for the third time in six months last week surprised investors who had expected more caution about the economy following a batch of weak U.S. economic data.
"The absence of macro data today shifts the focus back to the Fed as two Fed members Dudley and Evans speak today. We suspect, an upholding of least one more rate hike will likely be supported," said aid Peter Cardillo, chief market economist at First Standard Financial in New York.
Last month, the U.S. economy added 138,000 jobs, well below the expected gain of 185,000, while other data showed a fall in retail sales and inflation below the Fed's target of 2 percent.
European stocks were headed for their biggest rise in two months, helped by a meaty parliamentary majority for pro-business French President Emmanuel Macron.
Oil prices edged higher, after coming under pressure over the past month from rising production.
Clovis Oncology soared 47 percent to $87.90 after the biotechnology company's ovarian cancer drug was set for a label expansion.
(Reporting by Tanya Agrawal; Editing by Saumyadeb Chakrabarty)