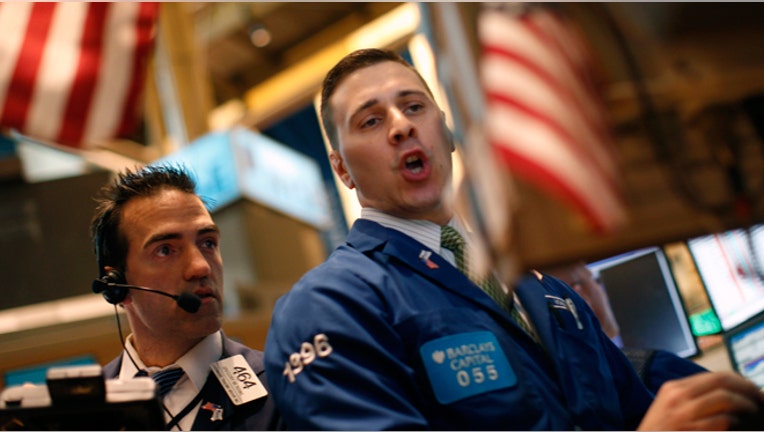 As of 9:33 a.m. ET, the Dow Jones Industrial Average was 80 points higher, or 0.40% to 19812, the S&P 500 gained 8 points, or 0.34% to 2271, while the Nasdaq added 18 points, or 0.32% to 5557.
(The following is the original story published by Reuters)
U.S. stocks looked set to advance on Friday, with investors counting down to Donald Trump's inauguration as the 45th president of the United States.
Trump, a New York businessman and former reality TV star, is scheduled to be sworn in around midday by Supreme Court Chief Justice John Roberts in Washington.
Investors will focus on Trump's inaugural speech to get more insight into his economic policies.
"All eyes will be on the content and style of Trump's inauguration speech," Morgan Stanley strategists led by Hans Redeker wrote in a note. "The more 'Presidential' this speech comes across, the better the outcome for markets."
Watch coverage of Inauguration Day...
Trump's campaign promises of tax and regulatory reforms and higher infrastructure spending had driven Wall Street to multiple highs post-election. However, the Trump trade has been unraveling in recent weeks as investors wait to see how he will carry out his ambitious plans.
U.S. stocks closed lower on Thursday as strong economic data was overshadowed by investor caution ahead of Inauguration Day.
Index futures were up on Friday, a day after Federal Reserve Chair Janet Yellen backed her stance for gradual interest rate increases.
Dow e-minis were up 11 points, or 0.06 percent at 8:21 a.m. ET (1321 GMT), with 22,464 contracts changing hands.
S&P 500 e-minis were up 4.5 points, or 0.2 percent, with 107,969 contracts traded.
Nasdaq 100 e-minis were up 12.5 points, or 0.25 percent, on volume of 17,160 contracts.
"I would expect an extremely calm day," said Brad Lamensdorf, chief executive officer of Active Alts Inc.
"Usually these type of events are highly publicized so people are very distracted during the day and I wouldn't expect a lot of volatility."
The dollar index edged up for the third straight session, after dropping to its lowest in over a month on Tuesday on Trump's comments on the currency's strength.
Investors are also analyzing a thrush of quarterly earnings reports from Dow components. IBM slipped 1.3 percent to $164.35 premarket after the company reported its 19th quarter of sales decline.
American Express lost about 2 percent after the company reported a quarterly profit that missed expectations.
Procter & Gamble rose 2.7 percent after the consumer products maker reported quarterly sales and profit above expectations.
General Electric was off 1.4 percent after the industrial conglomerate reported a drop in quarterly revenue.
(Reporting by Yashaswini Swamynathan in Bengaluru; Editing by Anil D'Silva)