Wall St falls as Apple drags tech shares lower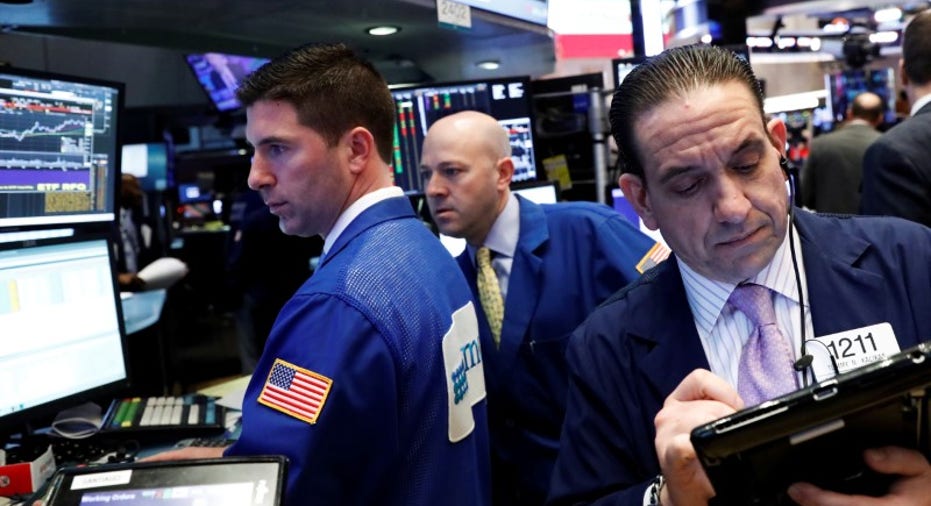 Apple shares added to last week's drop on Monday to lead a market downturn as tech, still the best performing S&P 500 sector this year, succumbed under its own weight.
Mizuho Securities cut its rating on Apple to "neutral" from "buy" on Monday, saying the stock had outperformed this year and that the "upcoming product cycle is fully captured at current levels." Apple shares, down 2.4 percent on Monday, are up about 26 percent so far in 2017.
The S&P technology sector fell 0.8 percent after dropping 2.7 percent Friday for its largest two-day decline in nearly a year. The tech-heavy Nasdaq Composite underperformed the S&P 500 as the ongoing rout in the sector sparked a search for value elsewhere.
Energy stocks, the worst performing sector year-to-date, were among the ones trying to stop the bleeding on the S&P 500.
Despite the flailing leadership in tech stocks, Brian Jacobsen, chief portfolio strategist at Wells Fargo Funds Management in Menomonee Falls, Wisconsin, said he is not too worried about it becoming a broader market selloff.
"We're not even in correction territory for the Nasdaq or large tech shares. If economic data was worse than what it is, then I'd be worried," he said.
"The risk of recession is still pretty low, so I think this (tech) selloff is not a harbinger."
The Dow Jones Industrial Average fell 36.3 points, or 0.17 percent, to 21,235.67, the S&P 500 lost 2.38 points, or 0.10 percent, to 2,429.39 and the Nasdaq Composite dropped 32.45 points, or 0.52 percent, to 6,175.47.
Jacobsen said he would not yet buy into the market's dip ahead of the Federal Reserve meeting that ends Wednesday, as the Fed is "the biggest risk to the market" in the near-term.
"If the Fed dismisses the recent bout of soft data and continues hiking (rates) for the sake of hiking, then we could see a correction" in the stock market, he said.
General Electric was the S&P's biggest boost with a 3.6 percent advance to $28.94. Jeff Immelt will retire as chief executive and would be replaced by John Flannery, the head of GE healthcare, who said he will conduct a swift review of the business portfolio.
The largest percentage gainer on the S&P 500 was Under Armour, which rose 5.8 percent, while the largest decliner was Netflix, down 4.2 percent.
Coherus BioSciences tumbled 23.8 percent to $15.73 after the FDA denied the approval of its biosimilar for Amgen's Neulasta. Amgen edged up 0.5 percent to $164.88.
Advancing issues barely outnumbered declining ones on the NYSE by a 1.03-to-1 ratio; on Nasdaq, a 1.37-to-1 ratio favored decliners.
About 7.89 billion shares changed hands in U.S. exchanges, far above the 6.81 billion daily average over the last 20 sessions. (Reporting by Rodrigo Campos; Editing by Nick Zieminski)