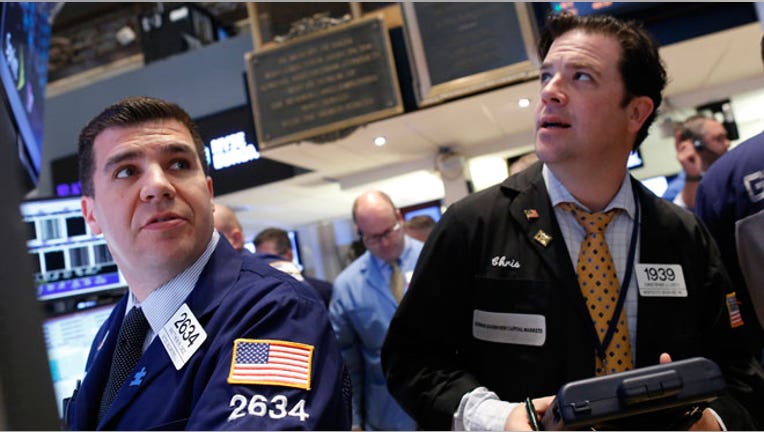 Wall Street was veering towards a largely flat open for Monday as the year's remaining trading hours wind down, with data ahead expected to show a rebound in pending home sales.
Futures for the Dow Jones Industrial Average rose 4 points to 16425, while those for the S&P 500 index eased 0.4 point to 1836.10. Futures for the Nasdaq 100 index fell 1.5 points to 3568.75.
At 10 a.m. EST, the National Association of Realtors will report on pending home sales for November. Economists polled by Dow Jones Newswires are forecasting the gauge to rise 1% after a 0.6% fall in October. An increase would come after five months of declines.
Stocks ended slightly lower Friday, with the Dow industrials breaking a six-straight winning streak. However, that index rose 1.6% on the week, while the S&P 500 closed up 1.3% and is up more than 29% as 2013 comes to a close.
Volumes are expected to remain thin this week, but investors are starting to get somewhat apprehensive as the New Year looms, given the huge run seen for stocks this year.
"U.S. home-sales data may throw traders -- who will otherwise be struggling to find some direction -- a few ideas, but given 2013 has been such a bumper year for equities in general, it seems as if the prospect of 2014 not being quite so upbeat is already setting in," said analysts at Monex Capital Markets in emailed comments.
"The posturing over just how the New Year will pan out will continue for some time yet, but it's increasingly being talked down as increased borrowing costs and slowing Asian economies combine to dampen enthusiasm a little," the analysts said.
Stocks in Asia mostly rose Monday, with the Nikkei 225 finishing the year 57% higher, its best year since 1972 and a clear out-performer among Asia markets. The region's worst-performing market this year is the Shanghai Composite index , which is down 7.6% so far this year.
In Europe, stocks were drifting lower after a steady open.
Within other markets, gold prices fell, while oil was steady and the dollar came down off some highs against major currencies.
Within stocks, shares of Apple Inc. could be active after the technology company told shareholders to reject a buyback plan from billionaire investor Carl Icahn, according to a Securities and Exchange Commission filing on Friday.