Walker & Dunlop Posts "Fantastic Financial Performance" as Earnings, Revenue Soar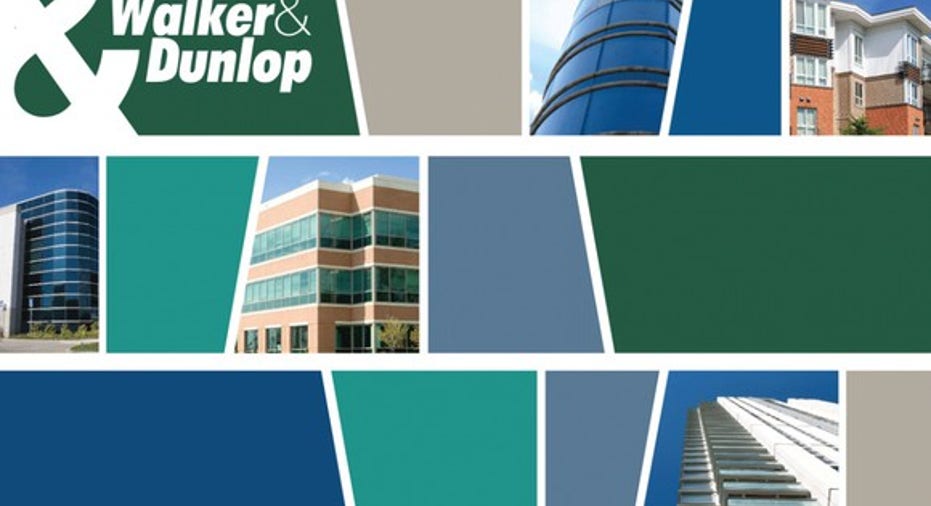 Walker & Dunlop (NYSE: WD) has done an excellent job of capitalizing on opportunities in commercial and multifamily real estate over time. With the real estate market having been extremely strong lately, Walker & Dunlop has taken advantage of the chance to optimize its portfolio, focusing on ways to maximize revenue and profit without taking undue risk. Coming into Wednesday's fourth-quarter financial report, Walker & Dunlop investors expected solid bottom-line gains on strong revenue growth, but the real estate financing specialist posted much better results than most investors were hoping to see.
Let's look more closely at Walker & Dunlop and what its latest results say about the health of the real estate market and the company's opportunities in the future.
Image source: Walker & Dunlop.
Walker & Dunlop keeps scraping the sky
Walker & Dunlop's fourth-quarter results were most impressive. Revenue soared to $178.4 million, climbing by nearly half from year-ago levels and more than doubling the growth pace that investors were expecting. Net income exploded higher, rising more than 80% to $36.8 million, and that worked out to earnings of $1.16 per share. The consensus forecast was just $0.74 per share, showing the extent to which Walker & Dunlop knocked it out of the park.
Looking more closely at the report, Walker & Dunlop continued to execute quite well. The mortgage banking activity segment did extremely well, seeing gains rise by more than half. Mortgage servicing rights produced gains of $65 million, which was 80% higher than in the fourth quarter of 2015. Loan origination fees were up by nearly a third, and Walker & Dunlop attributed the boost to increased lending activity with Fannie Mae and the Department of Housing and Urban Development. Together, Fannie Mae and HUD loans made up nearly half of Walker & Dunlop's origination volume in the quarter, up from just a third in the year-ago quarter. Total transaction volume soared 34% to $6.3 billion, and loan origination volume climbed by more than a fifth to $5.3 billion.
Elsewhere, the servicing segment also produced rising levels of revenue for Walker & Dunlop. Servicing fees climbed almost 30% to $39.4 million, and the company said that strong loan originations and the acquisition of a large servicing portfolio early last year helped drive the ongoing growth in Walker & Dunlop's overall growth for the segment. Net interest on loans held for sale and investment climbed by a quarter, helping to add to the company's overall success in the wake of an expanding loan portfolio.
Walker & Dunlop benefited from strong credit quality. The company actually posted a gain of $800,000 due to an unexpected cash recovery that reduced losses on previously taken losses. The company still has no delinquent or defaulted loans in its at-risk portfolio.
CEO and Chairman Willy Walker was ecstatic about the company's results. "Walker & Dunlop's growth and financial performance continue to outpace the market by broad margins," Walker said, and the company is doing a great job of "creating new growth opportunities and generating fantastic financial performance."
What's ahead for Walker & Dunlop in 2017?
Walker & Dunlop also believes that 2017's prospects are bright. The company has boosted the number of mortgage bankers and investment sales brokers it has on staff by 29% since the first quarter of 2016, and Walker & Dunlop has every intention of using those professionals to drive more business going forward.
At the same time, Walker & Dunlop is keeping shareholders in mind as well. After buying back just $9.2 million in stock during 2016, the real estate financing specialist expects to ramp up its stock repurchase activity significantly in the future with the reauthorization of share repurchases of up to $75 million over the next 12 months. That's no guarantee that Walker & Dunlop will actually pull the trigger and do buybacks, but it gives the company the flexibility to do so if market conditions warrant.
Walker & Dunlop investors were happy with the report, sending the stock higher by nearly 6% in pre-market trading following the announcement. As long as the real estate market continues to provide good opportunities for investment, Walker & Dunlop is in a good position to capitalize on those opportunities and generate increasing growth in the coming year and beyond.
10 stocks we like better than Walker and DunlopWhen investing geniuses David and Tom Gardner have a stock tip, it can pay to listen. After all, the newsletter they have run for over a decade, Motley Fool Stock Advisor, has tripled the market.*
David and Tom just revealed what they believe are the 10 best stocks for investors to buy right now... and Walker and Dunlop wasn't one of them! That's right -- they think these 10 stocks are even better buys.
Click here to learn about these picks!
*Stock Advisor returns as of February 6, 2017
Dan Caplinger has no position in any stocks mentioned. The Motley Fool owns shares of Walker and Dunlop. The Motley Fool has a disclosure policy.