Walgreens has made takeover approach to AmerisourceBergen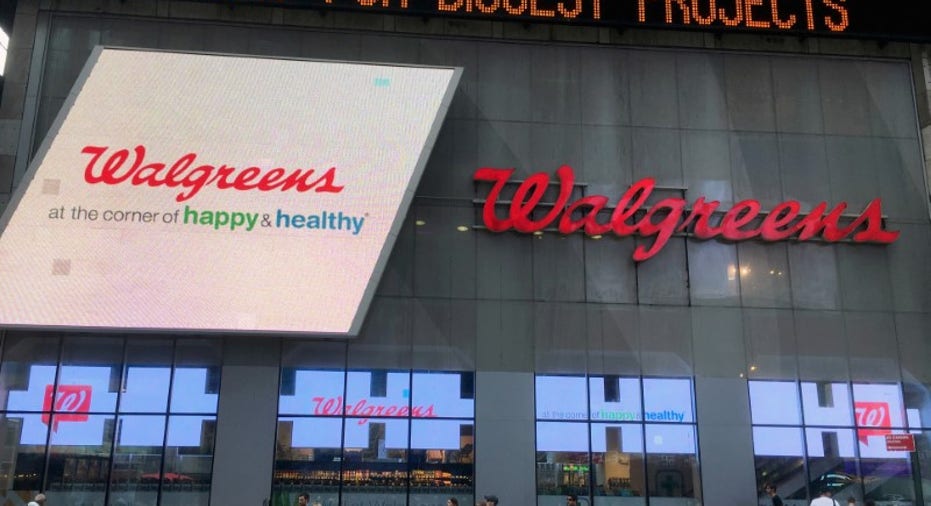 Walgreens Boots Alliance has made a takeover approach to drug distributor AmerisourceBergen Corp., a move that could help boost profitability at the drugstore giant and insulate it against external threats in an increasingly competitive health-care landscape.
Representatives of Walgreens Chief Executive Stefano Pessina reached out several weeks ago to representatives of Amerisource CEO Steven Collis, according to people familiar with the matter. They discussed the possibility of Walgreens buying the portion of Amerisource it doesn't already own, though there isn't an offer on the table, the people said.
The companies are in early-stage talks to combine, the people said, cautioning that no deal is imminent and there may well not be one.
Michael Polzin, a Walgreens spokesman, said the company had no comment, as did an Amerisource spokeswoman.
Should there be a transaction, it would be substantial: AmerisourceBergen had a market value of $19.6 billion as of Monday's market close. Walgreens had a market value of $67.8 billion.
Easing the burden of a takeover on Walgreens, the Deerfield, Ill., company already owns about 26% of Amerisource. It also has a representative on Amerisource's board.
Based in Valley Forge, Penn., Amerisource is one of the largest drug distributors in the U.S., turning a profit of $364.5 million on $153.1 billion in revenue in its fiscal year ended Sept. 30. In addition to supplying retail pharmacies, Amerisource has a large specialty-drug business that distributes expensive medicines for cancer and other diseases directly to physicians and oncology clinics.
Amerisource's Lash Group operates patient-services hubs for pharmaceutical companies. The hubs help patients navigate reimbursement hurdles with insurers and direct them toward how to get copay coupons or other financial assistance to offset their out-of-pocket costs.
Walgreens is the world's largest drugstore chain by number of stores, with more than 13,000 in 11 countries. It is one of the world's largest purchasers of prescription drugs, according to its website. Its brands include Walgreens, Duane Reade, Boots and beauty brands such as No7 and Soap & Glory.
The vast majority of its revenue comes from retail pharmacies in the U.S. and abroad. But about 18% of the company's sales last year came from its pharmaceutical-wholesale business, which distributes drugs and other health-care products to pharmacies, doctors and hospitals in 11 countries, primarily in Europe.
Walgreens is Amerisource's largest customer, representing 30% of its revenue last year. In 2013, the companies entered into a 10-year agreement for Amerisource to be the primary distributor of pharmaceuticals to Walgreens's retail, mail-order and specialty pharmacies, and for Amerisource to buy generic drugs through a group purchasing organization run by Walgreens. The companies have since extended the agreement until 2026.
For Walgreens, buying Amerisource would be an example of so-called vertical integration, in which a company acquires a link in its supply chain, enabling it to keep more of the margin in the products it sells -- in this case drugs.
If a deal is inked, it would come at a time when drugstore owners are looking for ways to insulate their businesses from external threats. In December, Walgreens rival CVS Health Corp. signed a $69 billion deal to buy health insurer Aetna Inc. Moves by e-commerce giant Amazon.com Inc. toward potentially entering the pharmacy business helped motivate CVS to strike a deal, people familiar with the matter have said. Indeed, it isn't the only company in health care or other industries to seek mergers to help fend off competitive threats from technology giants.
The consumer shift to online shopping is eating into the sales of the retail side of the drugstore business. In addition to filling prescriptions and selling over-the-counter medicines, drugstore chains sell items as disparate as cotton swabs and cosmetics that can now easily be bought online through Amazon and other e-commerce players.
A deal between Walgreens and Amerisource would add to an empire assembled by Mr. Pessina. He is a serial deal-maker who transformed a small family-owned drug-distribution business into Alliance Boots, a European drug retailing and wholesaling powerhouse.
In 2012, Walgreens paid $6.7 billion to buy nearly half of Alliance Boots. In 2014, it acquired the part of Alliance Boots it didn't already own. Mr. Pessina, who was executive chairman of Alliance Boots, became CEO of the combined company. Mr. Pessina then struck a deal to buy rival drugstore chain Rite Aid Corp. for $9.4 billion in 2015. Regulators challenged the deal and it was recut so that Walgreens would buy fewer Rite Aid stores.
Walgreens owned about 56.9 million Amerisource shares, or about 26% of the company, as of Nov. 30, 2017, according to Walgreens's last quarterly securities filing. As part of a pact with Amerisource, Walgreens can buy up to an additional 8.4 million shares in the open market, according to the filing.
Write to Michael Siconolfi at michael.siconolfi@wsj.com, Dana Mattioli at dana.mattioli@wsj.com and Joseph Walker at joseph.walker@wsj.com