Wal-Mart Touts E-Commerce Over Stores, Tempers Profit View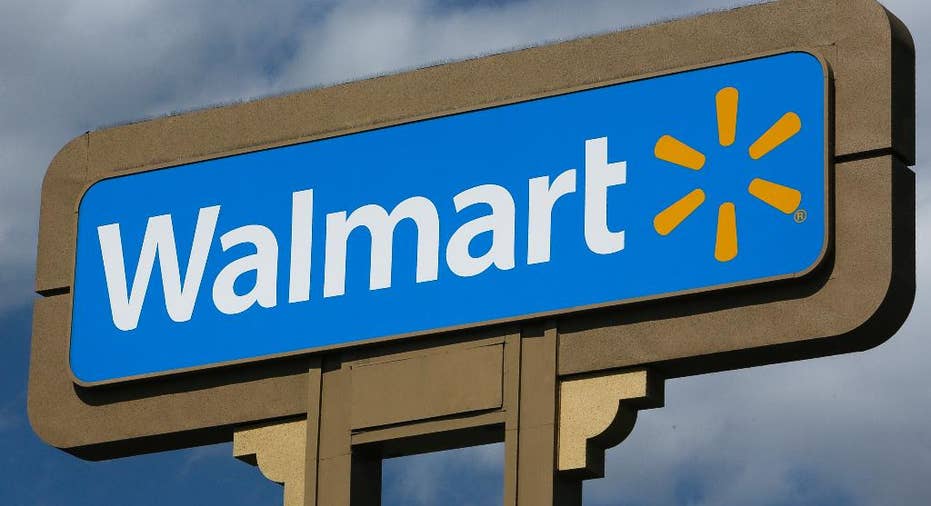 Wal-Mart Stores Inc on Thursday tempered its profit forecast for the next two fiscal years and said it would slow new store openings as it spends heavily on a long-term plan to transform itself into an e-commerce company.
Shares of Wal-Mart, which backed this year's earnings outlook, were down 2.3 percent in midday trading.
The company said it expected online sales, which now account for about 3 percent of its total, to show a 20 percent to 30 percent increase in the second half of this year and rise even faster in the next few years.
"This company over time will look like an e-commerce company," Chief Executive Officer Doug McMillon told investors gathered at Wal-Mart's headquarters in Bentonville, Arkansas.
New e-commerce chief Marc Lore said the company was relying on its logistics and supply chain network to win in online sales. Reuters reported Wal-Mart would double its number of large warehouses in 2016 and could ship to most of the United States in one day.
Wal-Mart said it expected flat earnings for the year ending on Jan. 31, 2018, down from a previous forecast of profit growth. It estimated capital expenditures at about $11 billion, similar to this year.
Chief Financial Officer Brett Biggs said only about 20 percent of capital spending would go to store openings. Now the company plans to increase revenue from existing stores and its online business instead of new locations, which generated the bulk of growth in the past four years, he added.
The company will moderate the roll-out of its Neighborhood Market grocery stores, he said.
Wal-Mart has accelerated investments in e-commerce and digital efforts from about $300 million in 2013 to $1.1 billion this year for a total of about $3 billion, excluding acquisitions, according to public filings and earnings reports.
The company also spent more than $3 billion to buy e-commerce startup Jet.com.
Wal-Mart said it expected fiscal 2019 earnings-per-share growth at the low end of its previous forecast of 5 percent to 10 percent. (Reporting by Nandita Bose in Chicago; Editing by Lisa Von Ahn)