Wal-Mart Stores Inc. Names Its Hottest Products From Cyber Monday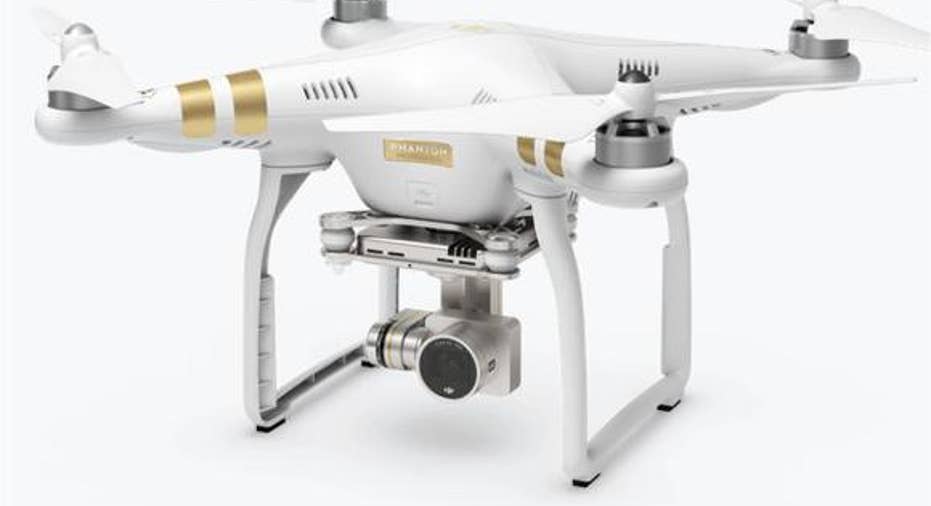 Wal-Mart recently revealed its top selling products on Cyber Monday. While the retail giant didn't disclose exact sales figures, it declared that Star Wars toys, drones, and iPad Minis were "among the categories that gained the biggest boost in popularity". Let's take a look at which companies might benefit from rising demand for these products.
Star Wars toys: Hasbro and DisneyStrong sales of Star Wars toys will benefit Hasbro , one of Disney's top toy licensees. At its recent Investor Day, Hasbro CEO Brian Goldner said that sales of Star Wars products were "running ahead of expectations"and that "inventory has been light". Hasbro expects that growth to continue well beyond Disney's release of Star Wars: The Force Awakens on Dec. 18.
Source: Hasbro
In addition to Star Wars, Hasbro also licenses Disney's Marvel toys, which will help boost sales at its boys division. Revenue from that division rose24% annually last quarter and accounted for 40% of the top line. That robust growth offset annual declines at its girls and games divisions. But looking ahead, Hasbro's girls division could perk up soon, thanks to its exclusive license to make Frozen and Disney princess dolls starting next year.
For Disney, Hasbro's gains translate to strong licensing revenue growth at its consumer products division, which accounted for 12% of its top line last quarter. The growth helps promote its upcoming Star Wars and Marvel films, and casts a "halo effect" across other businesses like new theme park attractions, TV tie-ins, and its Infinity toys-to-life figurines.
Consumer drones: AmbarellaThe largest drone maker in the world, DJI Innovations, is expected to doubleits annual revenue from $500 million to $1 billion this year. DJI is privately held, but investors can indirectly invest in the company by purchasing shares of Ambarella , which supplies its image application processors.
DJI's Phantom 3 Professional. Source: DJI
About 10% of Ambarella revenue came from drone makers in the second quarter. While that percentage might rise in the near future, Ambarella currently relies more heavily on action camera maker GoPro, which accounts for about a third of its orders.
Unfortunately, GoPro has fallen out of favor with investors due to ongoing concerns about competition, cannibalization, and slowing sales growth. Due to its symbiotic relationship with GoPro, shares of Ambarella have fallen more than 30% over the past three months.
Meanwhile, mobile chipmaker Qualcomm has also been aggressively expanding into the action camera and drone markets with its Snapdragon-based designs. Qualcomm's image processing processors aren't considered as powerful or cost-effective as Ambarella's yet, but they could catch up in the near future.
iPad Minis: AppleApple iPad sales have declined annually for seven consecutive quarters due to stagnant upgrade cycles, competition from cheaper tablets, and cannibalization of the Mini by larger iPhones. That slowdown is troubling, because it means that the iPad can't help diversify Apple's top line away from the iPhone, which generated over 60% of total sales last quarter.
That's why Wal-Mart's claim that iPad Minis were "popular" on Cyber Monday was surprising. Unfortunately, most of that popularity seems to come from steep discounts. On its Cyber Week page, Wal-Mart is selling the older 16GB iPad Mini 2 for $199 -- a $70 discount from its list price. Other competing retailers are also selling newer iPads -- like the iPad Mini 4, the iPad Air 2, and theiPad Pro -- at steep discounts.
Source: Wal-Mart
In other words, demand might be high, but it's only because retailers are sacrificing margins to generate higher sales volume. In the long run, aggressive discounts aren't good for Apple's margins and its reputation as a premium brand. Moreover, selling outdated iPad Minis to bargain hunters doesn't solve the dilemma of iPad owners refusing to upgrade to the latest models.
Other hot Cyber Monday itemsWal-Mart also noted that gaming console bundles and 4K TVs sold well. However, many of these pricier items were also sold at paper-thin margins or even as loss leaders. As of this writing, Wal-Mart is selling various Xbox One 500 GB consoles bundled with single games for just $350, while also unloading some 4K TVs at nearly 50% discounts.
Therefore, investors should take news about "strong" Black Friday or Cyber Monday sales with a grain of salt. Strong sales shouldn't be considered an indicator of continued high demand -- it could simply mean that prices were too low for shoppers to ignore.
The article Wal-Mart Stores Inc. Names Its Hottest Products From Cyber Monday originally appeared on Fool.com.
Leo Sun owns shares of GoPro, Qualcomm, and Walt Disney. The Motley Fool owns shares of and recommends Ambarella, Apple, GoPro, Hasbro, Qualcomm, and Walt Disney. Try any of our Foolish newsletter services free for 30 days. We Fools may not all hold the same opinions, but we all believe that considering a diverse range of insights makes us better investors. The Motley Fool has a disclosure policy.
Copyright 1995 - 2015 The Motley Fool, LLC. All rights reserved. The Motley Fool has a disclosure policy.