Wal-Mart Posts Another Drop in U.S. Sales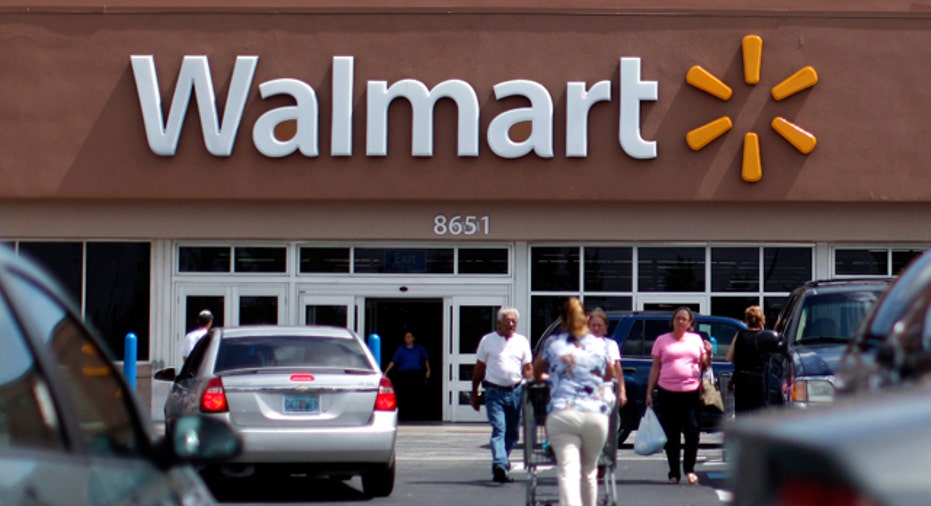 Wal-Mart (NYSE:WMT) posted a 27% rise in fiscal fourth-quarter profits on Tuesday, but the retail king's stock took a hit as its sales and guidance left shareholders wanting more.
The world's largest retailer said it earned $5.02 billion, or $1.41 a share, last quarter, compared with a profit of $4.82 billion, or $1.26 a share, a year earlier. Excluding one-time items, it earned $1.34 a share, exceeding consensus calls for $1.31.
However, Wal-Mart said its sales grew just 2.5% to $115.6 billion, trailing the Street's view of $117.7 billion. Same-store sales slid 1.8% domestically.
"We are pleased with Walmart's strong earnings performance for both the fourth quarter and the full year across our three operating segments," CEO Mike Duke said in a statement. "At the same time, we are disappointed by Walmart U.S. fourth quarter sales."
Duke blamed the results on pricing and merchandising issues in the company that "ran deeper than we initially expected." He said, "they require a response that will take some time to see results."
Looking ahead, Wal-Mart forecasted first-quarter same-store sales to range of  negative 2% to flat, translating to EPS of 91 cents to 96 cents. The top-end of that profit range would just meet estimates.
The company also said it sees 2012 EPS of $4.35 to $4.50, compared with calls for $4.43.
Shareholders punished Wal-Mart for the results and outlook, driving its stock down 2.47% to $54.01. The stock may also have been hurt by surging oil prices in the wake of the turmoil in Libya.