Wal-Mart Lowers Sales Outlook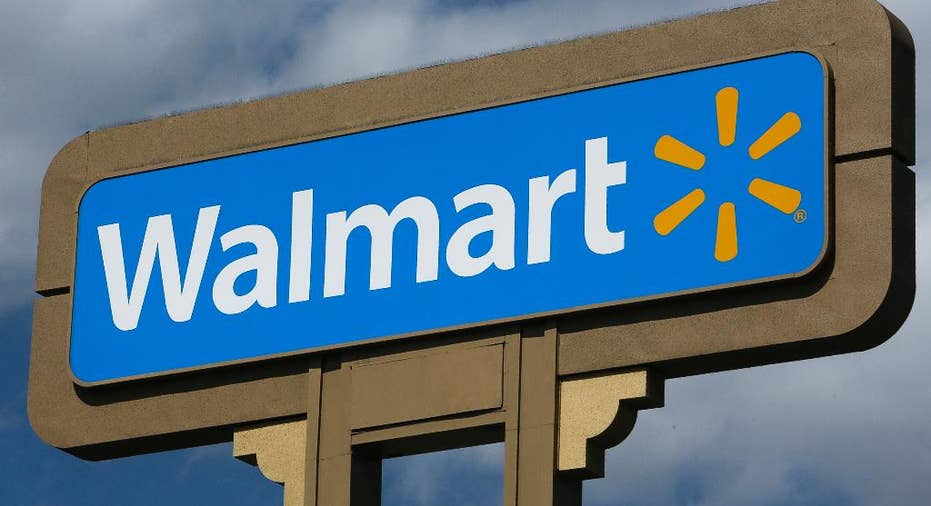 Wal-Mart Stores on Thursday cut its sales outlook for the year amid strengthening currency impacts and the impact of its store-closure plans, while core sales growth in its U.S. business was softer than expected for the fourth quarter.
The company also boosted its annual dividend by 2% to $2 a share.
Shares of Wal-Mart, up 8% this year, fell 4.3% to $63.30 in premarket trading.
The Bentonville, Ark., has been spending heavily to get customers back into its stores. The company has worked to better stock its stores, improve efficiency and increase pay for its employees. But Wal-Mart has warned that those efforts will weigh on profit this fiscal year.
For the current fiscal year, Wal-Mart said it now expects sales growth "to be relatively flat" in the current fiscal year, down from its previous estimate for growth between 3% and 4% on a constant currency basis.
The company said the change reflects the impact from recently announced store closures, as well as the continued strengthening of the U.S. dollar. Excluding the impact of currency and store closures, Wal-Mart said its sales growth guidance would have remained at 3% to 4%.
For the current year, Wal-Mart said it sees foreign-exchange fluctuations hurting sales by about $12 billion and per-share earnings by 10 cents, with about 3 cents coming in the first quarter.
Over all, the company is forecasting earnings of $4 to $4.30 a share for the year, which would represent a decline from the $4.57 a share posted in the prior year. Analysts are expecting $4.17 a share in adjusted earnings.
Wal-Mart said it sees the incremental investments in wages and training in the U.S. hurting earnings by 30 cents a share for the full year, with the impact affecting the first quarter more than subsequent quarters.
In the fourth quarter, sales at Wal-Mart's existing U.S. stores ticked up 0.6%, marking the sixth straight quarterly gain after a long stretch of declines. But analysts polled by Consensus Metrix had expected 1% growth in the metric.
"We are seeing momentum in our Wal-Mart U.S. business," Chief Executive Doug McMillon said Thursday. He added that the company is pleased with the "fundamental trends" improving its stores.
The quarter included the key holiday shopping period. The number of people visiting Wal-Mart's stores rose 0.7%.
In all, Wal-Mart posted a fourth-quarter profit of $4.57 billion, or $1.43 a share, down from $4.97 billion, or $1.53 a share, a year earlier. Excluding special items, per-share earnings were $1.49 a share. Wal-Mart had forecast earnings of $1.40 to $1.55 a share.
Revenue fell 1.4% to $129.7 billion, below the $130.96 billion analysts polled by Thomson Reuters had forecast. Excluding currency impacts, revenue rose 2.2%.
For the current quarter, the company forecast per-share earnings of 80 cents to 95 cents. Analysts had recently forecast 90 cents a share in earnings.
Wal-Mart also approved an annual dividend of $2, up from $1.96 a year ago.
Write to Chelsey Dulaney at Chelsey.Dulaney@wsj.com