Wal-Mart is Hammering Rival Retail Stocks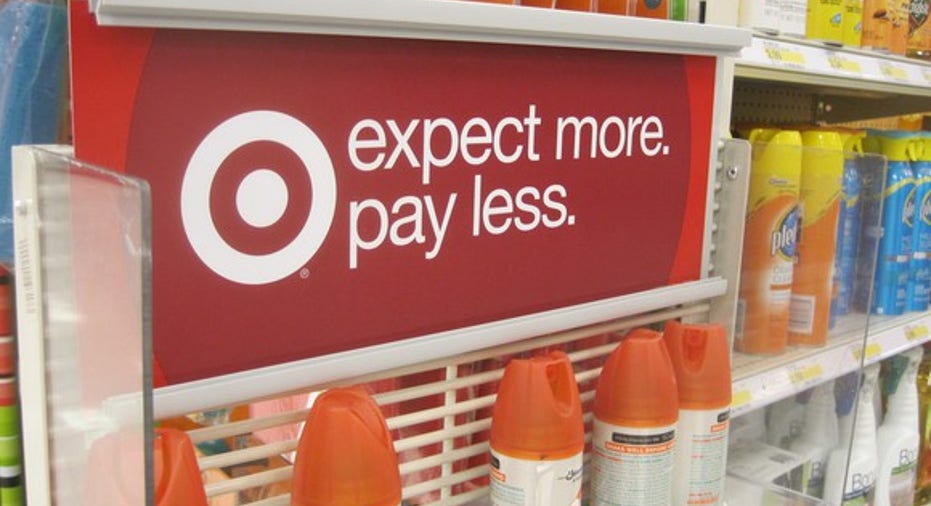 Wal-Mart Stores, Inc.(NYSE: WMT) stock has lagged the broader market over the last year, but there's clear evidence that the company's efforts to overhaul its business are having an effect, especially on the rest of retail.
Over the last year, the world's largest retailer has raised wages and increased and streamlined employee development. It's also driven comparable sales increases by investing in stores to clean them up and make sure shelves are adequately stocked. On the e-commerce front, Wal-Mart has rapidly expanded its online grocery pickup program, and completed a $3.3 billion acquisition of Jet.com that gave a jolt to its online sales growth.
Traffic at Wal-Mart continues to rise, even while much of the rest of retail is suffering -- shoppers have begun to avoid malls and instead shop online, and department stores almost universally reported declines in comparable sales. And Wal-Mart's strategy, while failing to boost its own share price, has squeezed a few of its closest competitors. Let's take a closer look.
Image source: Motley Fool.
1. Target
Target(NYSE: TGT) was once the cheap chic answer to Wal-Mart, widely praised for its partnerships with fashion labels and mix of affordable household products, but the company seems to have found itself in a no-man's land with the rise of e-commerce and a resurgent Wal-Mart.
Shares of the big-box chain sunk to a near five-year low after an underwhelming holiday-quarter earnings report and weak guidance for 2017. The stock dropped 12% following the release as Target said comparable sales fell 1.5%, 3.3% when online sales are removed. Adjusted earnings per share fell from $1.52 to $1.45, missing estimates at $1.51, while overall revenue dropped for the sixth straight quarter, falling 4.3% to $20.7 billion, due in part to the sale of its pharmacy business to CVS.
Target announced a revamp plan, similar to the one Wal-Mart offered two years ago, as it plans to invest to make its stores more inviting. The retailer continues to struggle with its grocery department and its pricing, and its 2017 earnings forecast was $3.80-$4.20, well below the consensus at $5.35.
2. Kroger
Wal-Mart's recent efforts to lower prices on groceries seems to have added to Target's problems, and they've certainly created challenges forKroger Inc(NYSE: KR) at a time when the nation's largest traditional grocer is already struggling with food deflation.
Like Target, Kroger's shares also fell after its own recent underwhelming earnings report, approaching a two-year low. The supermarket chain also saw its 13-year streak of same-store quarterly sales increases come to an end as comps fell 0.7% in its fourth-quarter report.
Sales were already sliding going into the report on news that Wal-Mart, the country's biggest grocery seller, was cutting prices. In its 2017 guidance, Kroger said it expected same-store sales growth of just 0-1%, and for EPS to be essentially flat once the extra calendar week is removed.
In response to the sluggish growth, Kroger offered hundreds of employees early retirement buyouts, and management also said it would invest in stores and e-commerce offerings like its Clicklist pickup program and a delivery pilot program with Uber.
3. Dollar General
While Dollar General (NYSE: DG) has not yet reported fourth-quarter earnings, the dollar-store chains have found themselves squarely in Wal-Mart's sites as the retail giant cuts prices in an attempt to claw back market share from those companies.
Dollar General stock surged in the post-recession years as it expanded rapidly and saw sales grow as struggling Americans traded down. More recently, however, the company has seen comparable sales decline amid Wal-Mart's efforts to revamp itself. The stock has also pulled back on weak reports from peers such as Kroger and Target, and on news of poor retail sales in February.
The discount chain has also aggressively been opening new stores, but that strategy may backfire as more sales go online and many other retailers shutter stores. With other Wal-Mart rivals struggling, there's a good chance Dollar General will sell off after its earnings report as well.
10 stocks we like better than Wal-Mart StoresWhen investing geniuses David and Tom Gardner have a stock tip, it can pay to listen. After all, the newsletter they have run for over a decade, Motley Fool Stock Advisor, has tripled the market.*
David and Tom just revealed what they believe are the 10 best stocks for investors to buy right now... and Wal-Mart Stores wasn't one of them! That's right -- they think these 10 stocks are even better buys.
Click here to learn about these picks!
*Stock Advisor returns as of February 6, 2017
Jeremy Bowman owns shares of Kroger. The Motley Fool recommends CVS Health. The Motley Fool has a disclosure policy.