Wal-Mart Is Finally Fixing This Major Mistake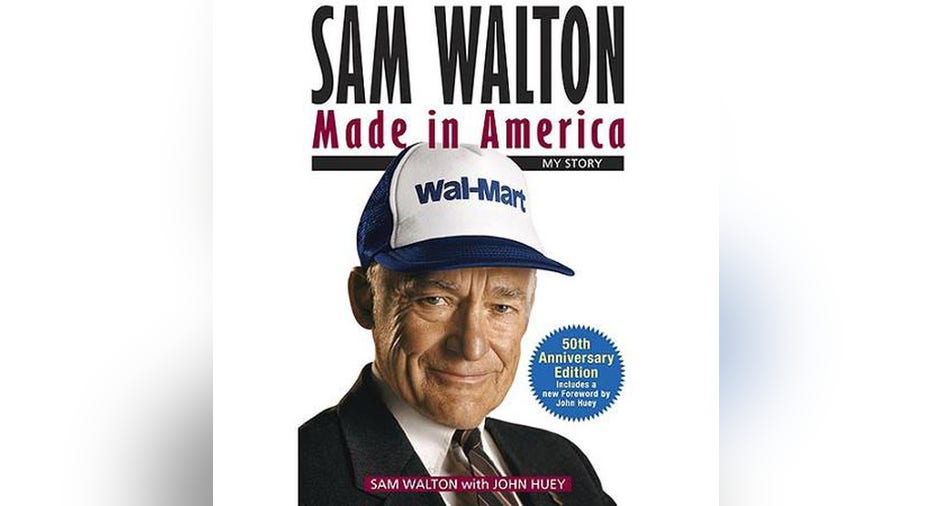 Image source: Wal-Mart.
In 2012, Wal-Mart made a mistake. The retailer's iconic greeters, employees stationed at store entrances and tasked with welcoming customers, began to be viewed as a questionable expense. In an effort to cut costs, Wal-Mart eliminated the position entirely during night shifts, and daytime greeters were moved deeper within the stores.
Wal-Mart greeters serve dual purposes. In addition to making shoppers feel welcomed, greeters act as a theft deterrent. For a discount retailer like Wal-Mart with slim margins, theft can be a serious drain on profitability. Following the decision to move greeters away from the door, Wal-Mart began to experience an uptick in theft that put pressure on the company's gross margin.
After a successful trial program last year, Wal-Mart is now officially bringing greeters back. Some stores hit particularly hard by theft will instead have a customer host, tasked with checking receipts in addition to fulfilling the responsibilities of a greeter. About 9,000 new hourly positions will be created, and Wal-Mart hopes that the move will both improve the customer experience and deter thieves from walking away with its merchandise.
A lesson learned
In 1980, Wal-Mart founder Sam Walton and executive Tom Coughlin visited a Wal-Mart store in Crowley, La. The store had been experiencing issues with shoplifting, and instead of hiring a security guard, potentially intimidating customers, the store manager installed a greeter. The greeter's job was to welcome shoppers, but also to keep an eye on people, making sure that no one strolled out the door before going through the checkout.
Image Source: Wal-Mart.
Walton loved the idea and began a push to install greeters in all of Wal-Mart's stores. Other executives fought him on it, convinced that greeters were a waste of money. But Walton eventually prevailed, and greeters have since become an institution at Wal-Mart.
Companies sometimes cut costs without fully appreciating the benefits that those costs deliver. Wal-Mart's decision to cut greeters, who for decades had been keeping theft in check, saved the company some money. But the negative consequences more than offset those cost savings.
In the United States, Wal-Mart sells about $300 billion of merchandise each year. About 1% of that total, or $3 billion, is lost each year to theft, either by employees or by customers. This number doesn't include other forms of inventory shrink, such as spoilage and record-keeping mistakes.
Given the scale of Wal-Mart, even a small reduction in theft could have a major impact on the company's bottom line. Adding thousands of new greeter positions could cost Wal-Mart a few hundred million dollars each year, but even a 10% drop in theft would probably offset those additional costs.
The downside of cutting costs
Cost cuts aren't always a good idea, and Wal-Mart certainly isn't the first retailer to make this type of mistake. Circuit City, a former consumer-electronics retailer that went bankrupt in 2008, made a similar error in 2007 that helped hasten its demise. Thousands of its highest-paid store employees were fired in that year in an effort to slash costs and improve the bottom line. Unfortunately, those well-paid employees were also the most effective at making sales, and the company quickly lost market share to rivals such as Best Buy that had better-trained employees.
Wal-Mart's mistake with greeters wasn't nearly as serious; theft won't be the undoing of the world's largest retailer. But the company's reversal offers investors an important lesson. All cost cuts aren't created equal. Sometimes, efforts to reduce expenses can do more harm than good, and in extreme cases it can lead to disaster.
Wal-Mart CEO Doug McMillon, who took the helm of the company in early 2014, has taken steps that have raised Wal-Mart's costs. Higher wages for employees, more training, and now bringing back greeters are all eating into the company's bottom line. But the results so far have been positive. Comparable sales at U.S. stores have increased for six consecutive quarters, and the company expects to return to earnings growth next year, driven by increased customer satisfaction.
Whether McMillon's plan ultimately returns Wal-Mart to earnings growth remains to be seen. But the company's days of blindly cutting costs without regard for why those costs exist in the first place have hopefully come to an end.
The article Wal-Mart Is Finally Fixing This Major Mistake originally appeared on Fool.com.
Timothy Green owns shares of Best Buy. The Motley Fool has no position in any of the stocks mentioned. Try any of our Foolish newsletter services free for 30 days. We Fools may not all hold the same opinions, but we all believe that considering a diverse range of insights makes us better investors. The Motley Fool has a disclosure policy.
Copyright 1995 - 2016 The Motley Fool, LLC. All rights reserved. The Motley Fool has a disclosure policy.