Wal-Mart Beats Expectations; Stock Jumps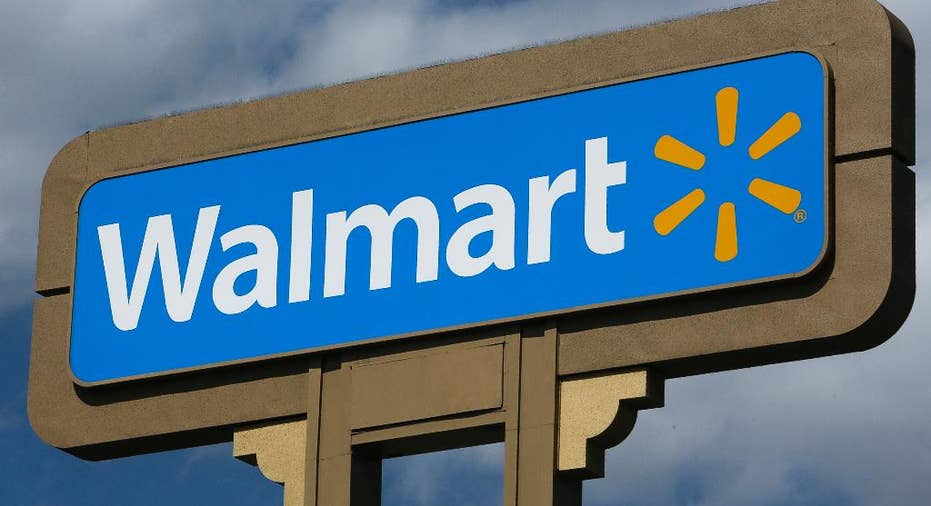 Wal-Mart Stores Inc on Thursday reported a higher-than-expected quarterly profit as increased drug prices and solid demand for basic apparel items boosted sales, and its shares jumped more than 7 percent.
The company's performance bucked a string of weak results from competitors. On Wednesday, rival Target Corp, which caters to a higher-income customer than Wal-Mart, gave a cautious outlook and reported a lower-than-expected rise in quarterly sales due to unseasonable weather and soft demand.
"It looks like the middle-to-higher-income customers have cut back, but the lower-income customer is spending," said Edward Jones analyst Brian Yarbrough.
The upbeat results also suggest Wal-Mart may be benefiting from its $2.7 billion investment to increase entry-level wages and in training of its workforce. Store visits rose 1.5 percent in the first quarter ended on April 29.
"Overall a pretty strong quarter," Chief Financial Officer Brett Biggs said in an interview. "We are very pleased with the traffic increases, and I think that goes along with what we are seeing with customer experience scores that continue to improve."
Lower utility costs resulting from warmer-than-usual winter weather also supported profitability, Wal-Mart said.
Net income attributable to Wal-Mart fell to $3.08 billion from $3.34 billion a year earlier, reflecting the costs of boosting the company's minimum wage to $10 an hour and investing in automated warehouses dedicated to filling online orders.
Earnings per share of 98 cents beat the analysts' average estimate of 88 cents, according to Thomson Reuters I/B/E/S.
Sales at U.S. stores open at least a year rose 1.0 percent, excluding fuel price fluctuations. That marked the seventh straight quarterly rise and was stronger than market expectations for an increase of 0.5 percent, according to research firm Consensus Metrix.
For the current quarter, Wal-Mart said it expected an increase of about 1.0 percent in U.S. same-store sales. It forecast earnings per share of 95 cents to $1.08, against market expectations of 98 cents.
First-quarter revenue rose 0.9 percent to $115.9 billion despite a $3.5 billion hit from a stronger dollar, which reduces the value of overseas sales.
Online sales growth again decelerated, to 7 percent in the first quarter from 8 percent, 10 percent, 16 percent and 17 percent in the previous periods.
Biggs said e-commerce sales grew faster in the U.S. market than overseas, but the overall performance fell short of its objectives.
Asked about slowing online growth, Biggs said Wal-Mart had yet to capitalize on big changes it made over the past few years, which included the rollout of a new technology platform and the ramping up of its e-commerce assortment to 10 million items.
"That's a lot of change over a two-, three-year period," Biggs said. "We are just really starting to come out of some of those big changes."
Shares of Wal-Mart were up 7.5 percent at $67.94 in early trading. (Reporting by Nathan Layne in Chicago; Additinoal reporting by Nandita Bose; Editing by Lisa Von Ahn)