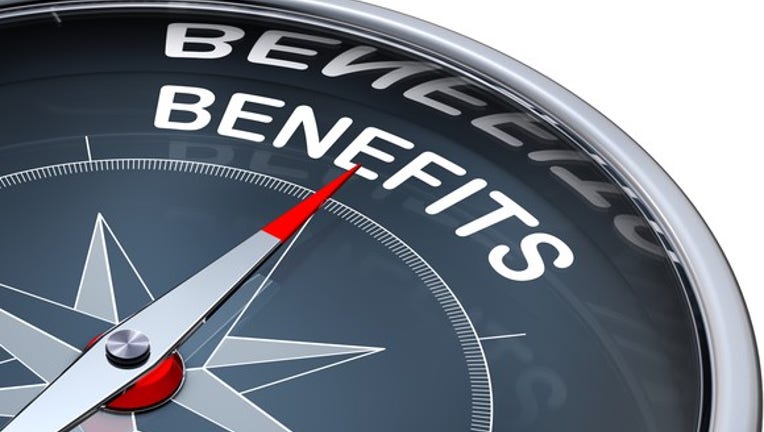 WageWorks (NYSE: WAGE) delivered a solid increase in fourth-quarter revenue, as the administrator of health, commuter, and other employee benefitscontinues to win new business at a rapid clip.
WageWorks results: The raw numbers
Data source: WageWorks Q4 2016 earnings press release.
Image source: Getty Images.
What happened with WageWorks this quarter?
Total revenue jumped 22% year over year to $101.1 million, driven by sales increases in WageWorks' healthcare (up 29% to $56 million), commuter (up 11% to $17.8 million), and COBRA (up 64% to $23.3 million) segments. Notably, WageWorks' organic growth rate across these three core areas of its business was 16% in the fourth quarter.
"We now administer consumer directed benefits for just over 100,000 employers, up from 58,000 at the same point in time last year," said CEO Joe Jackson during a conference call with analysts. "This significant growth in new employers directly correlated to an increase in the number of participants we serve, with that number jumping from 4.5 million in January 2016 to approximately 6.5 million participants as of Jan. 31, 2017."
Still, WageWorks' fourth-quarter margin declined, with gross margin and non-GAAP operating margin falling to 60% and 22%, respectively, down from 65% and 25% in Q4 2015. However, this drop was largely due to non-recurring investments related to the onboarding of new clients and expenses associated with the integration of WageWorks'recent acquisitions.
All told, EBITDA (earnings before interest, taxes, depreciation, and amortization) -- adjusted to exclude stock-based compensation, acquisition-related expenses, and certain other items -- increased 12% to $28.8 million. And adjusted net income rose 13% to$13.6 million, or$0.36per share.
Looking forward
WageWorks expects first-quarter revenue in the range of $121.3 million to $123.8 million, with adjusted EBITDA of $32.7 million to $34.3 million and non-GAAP EPS of $0.42 to $0.44.
For the full year, WageWorks forecasts revenue of $476 million to $484 million, with adjusted EBITDA of $139 million to $143 million and non-GAAP EPS of $1.75 to $1.80.
Looking even further ahead, Jackson shared WageWorks' updated three-year outlook with investors during the company's earnings call, including:
Overall annual revenue growth of 15% to 25%, with 9% to 14% coming from organic growth drivers.
Gross margin remaining in the range of 63% to 67%.
Operating margin remaining between 13% and 18%.
An adjusted EBITDA margin target, raised to 30% to 36%, up from 28% to 34%.
"As we look toward 2017, I have never been more excited about the opportunities we see and our ability to continue adding market share," Jackson added. "Market dynamics continue to support greater interest and participation in consumer directed benefits, and our integrated multiproduct platform and full suite of offerings position us very well."
10 stocks we like better than WageWorksWhen investing geniuses David and Tom Gardner have a stock tip, it can pay to listen. After all, the newsletter they have run for over a decade, Motley Fool Stock Advisor, has tripled the market.*
David and Tom just revealed what they believe are the 10 best stocks for investors to buy right now... and WageWorks wasn't one of them! That's right -- they think these 10 stocks are even better buys.
Click here to learn about these picks!
*Stock Advisor returns as of February 6, 2017
Joe Tenebruso has no position in any stocks mentioned. The Motley Fool recommends WageWorks. The Motley Fool has a disclosure policy.