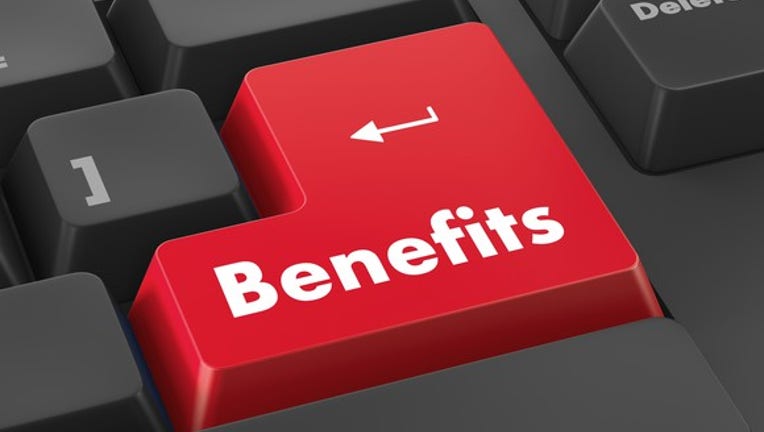 WageWorks (NYSE: WAGE) reported first-quarter results on May 4. The administrator of health, commuter, and other employee benefitsis enjoying sharply higher sales and profits, aided in part by its recent acquisitions.
WageWorks results: The raw numbers
 

Metric

 

 

Q1 2017

 

 

Q1 2016

 

 

Year-Over-Year Change

 

 

Revenue

 

 

$125.007 million

 

 

$87.002 million

 

 

44%

 

 

Net Income

 

 

$11.098 million

 

 

$5.796 million

 

 

91%

 

 

Earnings Per Share

 

 

$0.29

 

 

$0.16

 

 

81%

 
Data source: WageWorks Q1 2017 earnings press release.
Image source: Getty Images.
What happened with WageWorks this quarter?
WageWorks' healthcare sales surged 47% to$74 million, boosted by a 55% year-over-year increase in flexible spending accounts.COBRA revenue rose an even more impressive 84%, to$28.3 million, fueled by the Consumer Health Spending Account and Consolidated Omnibus Reconciliation Act businesses WageWorks acquired from Automatic Data Processing (NASDAQ: ADP) in November. And commuter revenue was$18.4 million, an increase of 6%. Together, this helped drive WageWorks' total revenue higher by 44%, to $125 million.
"Our selling season is off to another record setting pace, the pipeline is strong, as is the demand across all of our products," said CEO Joe Jackson during a conference call with analysts. "We're making excellent progress integrating ADP, CHSA, and COBRA businesses and expanding our reach in the commuter space."
Jackson also noted that WageWorks' has strengthened its relationship with ADP since the closing of the deal.
WageWorks is also becoming more profitable as it grows. EBITDA (earnings before interest, taxes, depreciation, and amortization) -- adjusted to exclude stock-based compensation, acquisition-related expenses, and certain other items -- jumped 44% to $36.1 million. Adjusted operating income was $30.8 million, signifying growth of 52%. Andadjusted net income surged 48%, to$17.6 million, or$0.46per share.
Looking forward
WageWorks expects second-quarter revenue in the range of $117.5 million to $119.5 million, with adjusted EBITDA of $34 million to $35.6 million and non-GAAP EPS of $0.40 to $0.42.
WageWorks also raised its 2017 full-year sales and EBITDA guidance, including:
Revenue of $478 million to $484 million, up from previous estimates of $476 million to $484 million
Adjusted EBITDA of $141 million to $145 million, up from $139 million to $143 million
Additionally, WageWorks reiterated its guidance for full-year adjusted EPS of $1.75 to $1.80.
"In summary,we are pleased with our first-quarter performance and believe we're well positioned for continued success in 2017 and beyond," said CFO Colm Callan.
10 stocks we like better than WageWorks When investing geniuses David and Tom Gardner have a stock tip, it can pay to listen. After all, the newsletter they have run for over a decade, Motley Fool Stock Advisor, has tripled the market.*
More from FOXBusiness.com...
David and Tom just revealed what they believe are the 10 best stocks for investors to buy right now... and WageWorks wasn't one of them! That's right -- they think these 10 stocks are even better buys.
Click here to learn about these picks!
*Stock Advisor returns as of May 1, 2017
Joe Tenebruso has no position in any stocks mentioned. The Motley Fool recommends Automatic Data Processing and WageWorks. The Motley Fool has a disclosure policy.