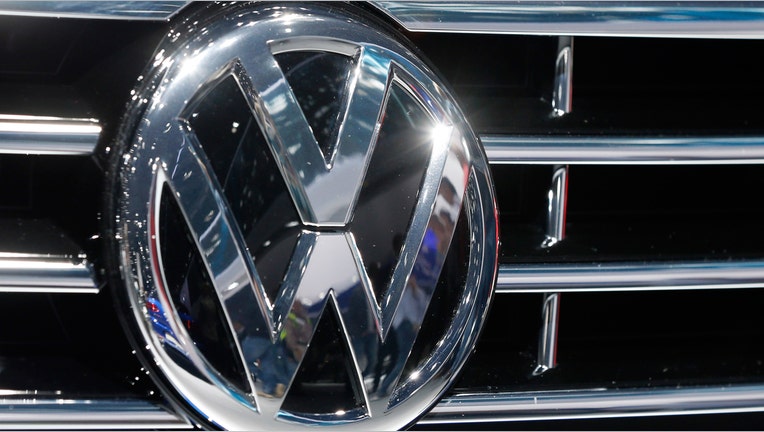 Volkswagen posted a surprise increase in first-quarter operating profit as the carmaker is pushing steps to overcome its diesel emissions scandal.
Europe's biggest automaker is counting on a deal with U.S. authorities and car owners next month over its rigging of diesel emissions tests while pushing a strategic overhaul across its 12-brand group.
Operating profit rose to 3.4 billion euros ($3.8 billion) from 3.3 billion a year earlier, including 300 million euros of "currency-related adjustments" to provisions for the emissions crisis, VW said on Tuesday.
Even excluding the special items, profit came in at the high-end forecast of 3.15 billion euros in a Reuters poll of analysts. The poll's consensus forecast was for underlying earnings to plunge 17 percent to 2.75 billion euros.
"Safeguarding the Volkswagen Group's robust financial strength for the long term remains a top priority in light of the expected effects of the diesel issue," finance chief Frank Witter said in a statement.
VW posted a record loss last year after setting aside 16.2 billion euros to cover costs of the scandal. Quarterly results published on Tuesday included no further provisions for the scandal.
Higher-than-expected earnings reflect stronger momentum in VW's auto sales, benefiting from rebounding demand in China and growth in the high-margin European market. Quarterly group sales swung back to 0.8 percent growth after posting the first annual drop in more than a decade in 2015.
VW shares declined after the group published its results, trading down 3.8 percent at 132.80 euros as of 0741 GMT.
"The numbers are better than expected, people are taking profit on the positive news," said NordLB analyst Frank Schwope who recommends holding the stock.
VW reiterated guidance issued in April for the group's operating margin to come to between 5 and 6 percent, versus 6 percent last year, adjusted for special items.
(Reporting by Andreas Cremer; Editing by Maria Sheahan)