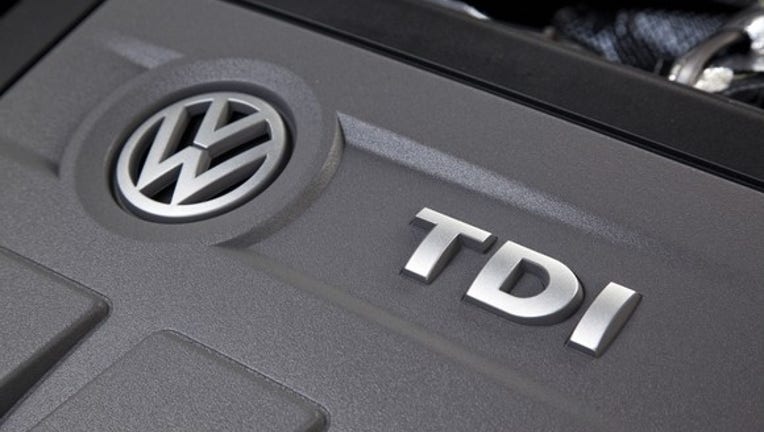 Volkswagen's massive headquarters complex in Wolfsburg, Germany. Image source: Volkswagen AG.
German auto giant Volkswagen AG (NASDAQOTH: VLKAY), facing massive expenses related to a diesel-emissions cheating scandal, announced on Friday that it has reached an agreement with workers to cut 30,000 jobs around the world as part of a wide-ranging restructuring of its mass-market VW brand.
But is it enough? Is VW's plan credible?
What VW said: Job cuts and and hopes for big productivity gains
The job cuts are part of a long-term plan to boost the profitability of the VW brand and to shift more of the company's resources toward electrified vehicles and other advanced technologies. The plan was worked out over several months in negotiations between VW management and the company's Works Council, which includes union representatives.
VW said that it will cut about 23,000 factory jobs in Germany "via natural fluctuation and perhaps early retirement, taking the demographic curve into account." No forced layoffs will happen. The remainder of the cuts will come from VW operations outside of Germany.
VW also committed to invest 3.5 billion euros ($3.71 billion) to revamp some of its German factories to make electric vehicles and related components. The spending will include the development of a "pilot plant" to manufacture battery cells and battery packs. VW expects this effort to create about 9,000 new jobs in Germany.
This concept car previews an electric VW that won't come to market until 2020, well after some global rivals. Image source: Volkswagen AG.
VW expects the plan to save 3.7 billion euros a year ($3.92 billion) starting in 2020, with about 700 million euros of that savings coming from VW-brand operations outside of Germany. The goal is to improve the productivity of VW's German plants by about 25% and to boost the VW brand's operating profit margin to 4% by 2020.
Analysis: Volkswagen will still have far more employees than its rivals
Volkswagen is a very profitable company, but much of its operating profit (67% in 2015) is generated by its luxury Audi and Porsche brands. The VW brand itself isn't very profitable: Its operating profit margin was just 1.6% through the first nine months of 2016.
Why such a thin margin? One reason is because VW as a company employs far more workers than its two closest global peers. VW had about 624,000 workers around the world as of the end of September, versus about 349,000 at Toyota (NYSE: TM) and 215,000 at General Motors (NYSE: GM). All three sold roughly 10 million vehicles in 2015. VW's sales per employee are much lower than the others'.
A massive diesel-emissions scandal has put VW under heavy financial pressure. Image source: Volkswagen AG.
About 282,000 of those VW workers are in Germany, where wages and benefits are more generous than in most places. German labor laws make layoffs very difficult, as do the politics of VW's ownership structure: Germany's state of Lower Saxony, where VW's world headquarters is located, owns 20% of the company. VW is Germany's largest employer, and the government of Lower Saxony (like governments everywhere) likes having a low unemployment rate.
That's why it took months of negotiations to get to this agreement -- and it's why the job cuts will come through attrition or early retirements, not layoffs. In fact, VW promised labor representatives that it would make no layoffs in Germany before 2025.
The upshot: Investors are right to be skeptical here
VW is already on the hook for over $15 billion in costs related to the diesel scandal, and that's just in the United States. It will almost certainly be able to pay, in time. But the payments will hinder VW's ability to invest in the advanced technologies (electric cars, self-driving systems) that it will need to compete. Some of VW's global rivals, like GM, are already well ahead of the German giant on some high-tech fronts.
These cuts, and the promised productivity gains, will help -- but only if VW can deliver on its promises. That remains to be seen. VW's share price fell about 1% on Friday after the news was announced. I'd say investors are right to be skeptical, at least for now.
Forget the 2016 Election: 10 stocks we like better than Volkswagen Donald Trump was just elected president, and volatility is up. But here's why you should ignore the election:
Investing geniuses Tom and David Gardner have spent a long time beating the market no matter who's in the White House. In fact, the newsletter they have run for over a decade, Motley Fool Stock Advisor, has tripled the market.*
David and Tom just revealed what they believe are the ten best stocks for investors to buy right now... and Volkswagen AG (ADR) wasn't one of them! That's right -- they think these 10 stocks are even better buys.
Click here to learn about these picks!
*Stock Advisor returns as of November 7, 2016
John Rosevear owns shares of General Motors. The Motley Fool recommends General Motors. Try any of our Foolish newsletter services free for 30 days. We Fools may not all hold the same opinions, but we all believe that considering a diverse range of insights makes us better investors. The Motley Fool has a disclosure policy.