Vodafone Revenue Dragged Lower by Spain and South Africa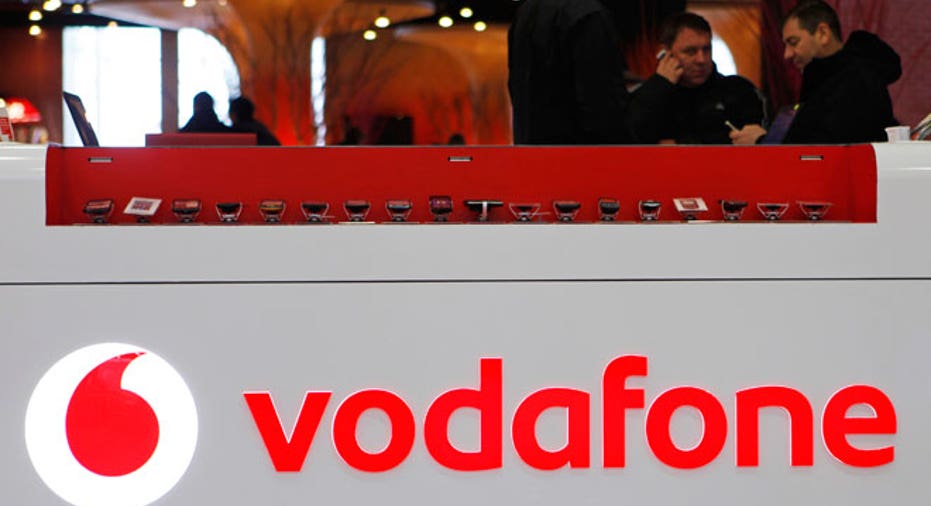 Vodafone reported another big quarterly drop in its main revenue measure, as weakness in South Africa and Spain offset stabilization elsewhere in Europe, and said a broader improvement is not expected until later in the year.
The world's second-biggest mobile operator is ramping up spending on new, faster 4G networks to satisfy customers' growing appetite for data.
But that comes against the backdrop of cut-throat competition as operators battle weak demand in some struggling European economies. Regulatory changes, such as cutting the charges operators can impose to connect calls across networks, have also been a drag.
Vodafone said on Friday the pace of decline in organic service revenue, which strips out items such as handset sales and currency movements, accelerated to 4.2 percent in the three months to June 30, the company's financial first quarter.
That was in line with analysts' forecasts and compared with a rate of 4.0 percent, including a full contribution from Italy, in the last quarter of its previous financial year.
Chief Executive Vittorio Colao said the group was doing better in some European markets, such as Germany and Britain.
"It is encouraging that quarter-on-quarter some markets seem to be stabilizing but I think it is early to call any low point," he told reporters on Friday. The company is hoping for a broader improvement in the second half of its financial year.
Shares in Vodafone, which have fallen 9 percent in the last three months, underperforming the European telecoms index by 11 percent, were trading up 1.5 percent at 201 pence 1045 GMT.
Analysts at Jefferies, who have a "hold" rating on Vodafone, said that given the stock's de-rating and dividend support, the market would focus on the positives on Friday.
"As expected, Vodafone's top-line starts to see some benefits of heavy commercial and network investment, notably in Germany and (more tentatively) Italy," they said.
Colao said the company's 19 billion pound investment program, called Project Spring, had taken off quickly, with capital expenditure nearly doubling year-on-year, and it now had 4G coverage across more than half of its European footprint.
PAIN IN SPAIN
The revenue drop was due to regulatory changes in South Africa, resulting in no growth for its Vodacom unit against 5.1 percent the previous quarter.
A further deterioration in Spain, where competition increased and the market shifted towards cheaper SIM-only deals, resulted in service revenue falling 15.3 percent, versus a 12.6 percent drop last quarter and below a forecast from analysts at Berenberg of a 13.5 percent drop.
Improvements were seen however, in Germany, where the rate of decline was 4.9 percent, against 5.8 percent last quarter, and a focus on 4G and combined voice and data plans boosted the number of customers on contracts.
Vodafone said it had also seen good demand for 4G mobile packages, bundled with content like music and sports, in Britain, although the benefit was offset by continued declines in enterprise, prepaid and fixed line contracts.
Italy also saw an improvement in the rate of decline, to 16.1 percent from 18.3 percent, helped by some recovery in headline prices. But it said the market remained very competitive after a price war in the prepaid market last year. (Editing by Erica Billingham)