Vivint Solar's Changing (and Shrinking) Solar Business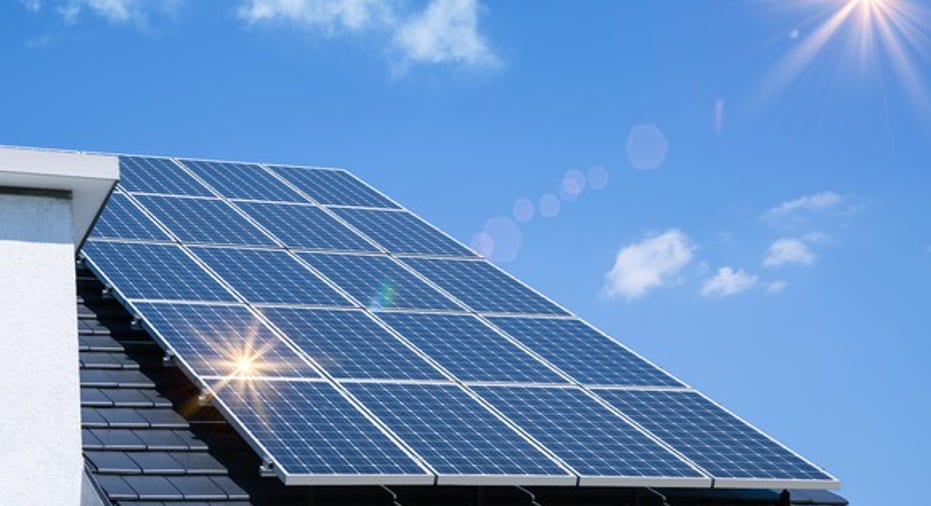 The market seems to be happy with Vivint Solar's (NYSE: VSLR) fourth-quarter 2016 results, and in a few ways, the company is making progress. Revenue was up 161% from a year ago to $41.8 million, and non-GAAP net loss per share improved $0.09 to $0.41 per share.
Beneath the headline numbers, though, there are a few concerns investors should be worried about. There are also some opportunities -- if the business can adapt to the new realities of residential solar.
Image source: Getty Images.
Where the solar market is headed
Vivint Solar's solar business is focused on selling solar systems through leases and power purchase agreements, which are long-term contracts that customers sign to buy energy from solar systems on their roofs. The strategy has been successful for years, but Vivint Solar owns the solar panels and needs to finance their construction.
What changed in 2016 is that the residential solar market moved away from leases to cash and loan sales. According to GTM Research, leases peaked in market share at 72% in 2014, but theyfell to 47% market share in Q4 2016. It's through that lens we should look at the residential solar market.
What Vivint Solar reported
Installations last quarter fell from 59 MW to 47 MW, most of which were leases. In other words, the company shrank and lost market share.
The other trend was costs moving higher in the quarter. Costs per watt were $3.08, up from $2.85 a quarter ago, but down $0.04 from a year ago. Costs were lower than Sunrun's (NASDAQ: RUN) $3.41 per watt, but it's concerning that they're on the rise. Management does expect costs to fall to between $2.95 and $3.05 per watt in the first quarter and full-year costs of $2.82 to $2.94 per watt.
The retained value figure, which is an approximation of long-term value created in leases, faces a few more challenges. Below, I've highlighted retained value less debt as reported, and retained value if we assume an 8% discount rate and no renewal value. This adjustment is worth considering because we've seen the rate of return that debt and equity investors demand in the market rise, and there's really no evidence to prove customers will renew a lease on 20-year-old solar panels.
Data source: Vivint Solar. Calculations by the author.
The $543 million retained value figure could potentially show a deeply discounted stock, trading with a market cap of just over $300 million before earnings. But if we change the discount rate to 8%, which I would argue is more appropriate than 6%, and don't assume renewal, the value created almost evaporates.
Signs of a brighter future
I would argue that leases are lagging in profitability, and when you consider that the market is moving away from the lease financing model, that's problematic. But Vivint Solar is starting to replace leases with cash sales and loans, which is going very well right now. Gross margin on $16.5 million in system and product sales was 23.5%, compared to 16.3% at Sunrun in the fourth quarter. Lower costs should help Vivint Solar generate higher margins and/or provide lower prices to customers to win business.
Look for the company to transition more and more of its business to cash and loan sales over time. If that happens, it will bring in immediate cash and reduce the risk of long-term financial financing that leases need. That would be a positive for the company's operations long term.
10 stocks we like better than Vivint SolarWhen investing geniuses David and Tom Gardner have a stock tip, it can pay to listen. After all, the newsletter they have run for over a decade, Motley Fool Stock Advisor, has tripled the market.*
David and Tom just revealed what they believe are the 10 best stocks for investors to buy right now...and Vivint Solar wasn't one of them! That's right -- they think these 10 stocks are even better buys.
Click here to learn about these picks!
*Stock Advisor returns as of February 6, 2017.
Travis Hoium has no position in any stocks mentioned. The Motley Fool has no position in any of the stocks mentioned. The Motley Fool has a disclosure policy.