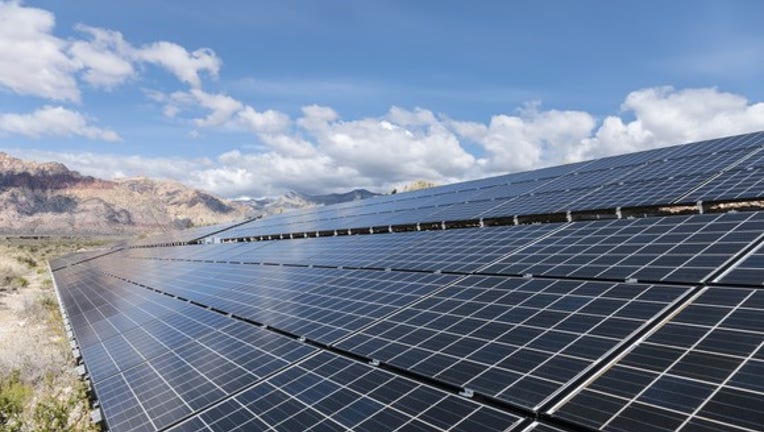 Image source: Getty Images.
SunEdison's bankruptcy has blown a hole in the renewable energy industry and left a number of struggling companies in its wake. Yieldcos TerraForm Power and TerraForm Global haven't been able to file financial statements since fall 2015, for the unfortunate reason that they share back-office capabilities with SunEdison.
And now Vivint Solar , which was supposed to be acquired by SunEdison for $2.2 billion before the deal fell apart earlier this year, is getting in line with creditors who are owed billions by SunEdison. According to The Wall Street Journal, the residential solar installer is suing for $1 billion for breach of contract in relation to the acquisition.
Vivint Solar gets in line with creditors
Since SunEdison is in bankruptcy, it is facing creditors who are owed some $8 billion, and Vivint Solar is really just getting in line with them. Clearly, Vivint's management feels that there's some upside in filing a $1 billion lawsuit because of SunEdison's failed acquisition of the company, even if it doesn't get anywhere near that amount.
The interesting thing is that TerraForm Power was a key cog in the deal to acquire Vivint Solar and could be dragged into the lawsuit as well. Here's what SunEdison said when it announced a modification to the merger agreement on Dec. 9, 2015:
Interestingly, SEC filings made early in 2016 indicate that TerraForm Power may have been the driving force behind SunEdison's acquisition of Vivint Solar, which could complicate TerraForm Power's effort to distance itself from the deal.
What does this mean for TerraForm Power?
This adds another layer of complexity to TerraForm Power in SunEdison's bankruptcy. The company is already trying to fight off creditors pushing a technical default and the potential default on up to 10 project financing deals because of SunEdison's bankruptcy. We don't know yet if TerraForm Power will have any liability in the failed merger, but with all the lawsuits flying around, it's a risk.
Adding to the unknowns is the fact that investors still don't have current financial statements, and no one really knows when they're coming. And SunEdison's stake in TerraForm Power is now one of the biggest assets creditors have left to fight over.
Hedge funds are starting to bet that TerraForm Power will be a big winner for them in the long term, but retail investors should be careful following their lead. There are too many unknowns to think this is a surefire winner, and with even the slight possibility of SunEdison dragging the company into bankruptcy, there are high risks ahead.
The article Vivint Solar's $1 Billion Lawsuit Adds to SunEdison Bankruptcy Uncertainty originally appeared on Fool.com.
Travis Hoium has no position in any stocks mentioned. The Motley Fool has no position in any of the stocks mentioned. Try any of our Foolish newsletter services free for 30 days. We Fools may not all hold the same opinions, but we all believe that considering a diverse range of insights makes us better investors. The Motley Fool has a disclosure policy.
Copyright 1995 - 2016 The Motley Fool, LLC. All rights reserved. The Motley Fool has a disclosure policy.