Vivint Solar Is Making the Right Moves in Residential Solar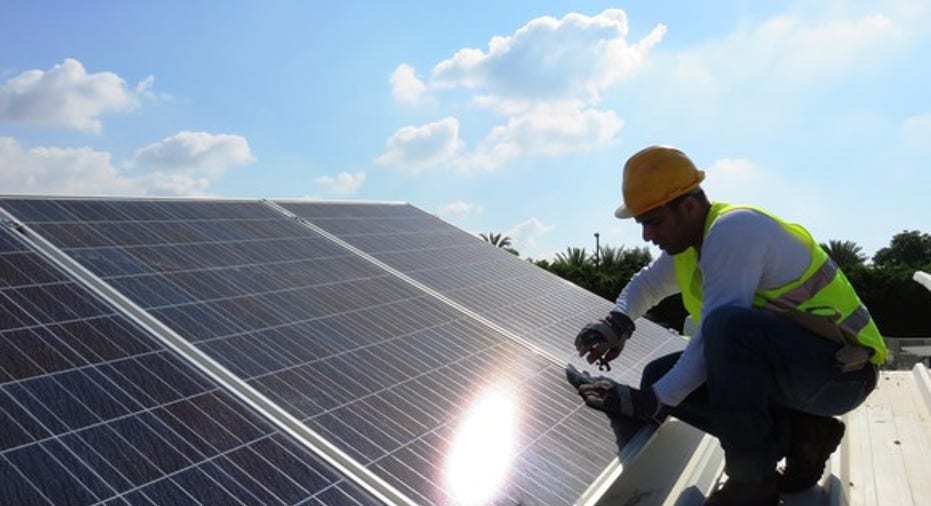 Growth has been the name of the game in residential solar since companies like Vivint Solar (NYSE: VSLR) and SolarCity (NASDAQ: SCTY) since they've been in business. But the residential solar industry in 2016 is finding growth more difficult -- and expensive -- and companies now need to focus on profitability at the expense of growth. For better or worse, Vivint Solar's results showed progress on that front.
The big picture
The big story is that installations fell slightly in the third quarter to 59 MW and installations have been flat for a year and a half. But notice that system sales is growing and that'll be a key that I'll cover more below.
Image source: Vivint Solar.
The other important number to watch is cost per watt. After struggling with rising sales and marketing costs early this year, you can see that Vivint Solar has lowered costs to $2.85 per watt, the lowest in its history.
Image source: Vivint Solar.
Revenue also nearly doubled to $41.3 million and net income attributable to stockholders went from breakeven a year ago to $16.7 million, or $0.15 per share. But that includes sales, which are an important piece of the puzzle.
How solar sales are impacting the solar industry
Vivint Solar's business was built on leases and power purchase agreements, which involve the company owning the solar system on people's roofs and charging customers for energy over 20 years or more. And installing all of those solar systems involves a lot of financing, which puts Vivint Solar at the mercy of financial markets.
The solar industry in general is moving to more solar system sales and Vivint Solar is following the trend. Sales of solar system rose from just $693,000 a year ago to $7.9 million and the gross margin on the business was 17.8%. That's cash coming into the business immediately instead of projects that need to be financed. Count this as a positive trend for Vivint Solar long term.
Questions still outstanding
What we don't know today is how the industry's trends will impact the future for large companies like Vivint Solar. Costs are falling and Vivint Solar is shifting to more solar system sales, which are both good. But as customers begin to understand the sales model, they'll be able to compare prices more easily, too. That'll put a cap on margins because smaller installers will be able to compete, but will that mean lost market share?
For now, Vivint Solar is making the transitions it needs to make as the solar industry changes and that's a good sign. If cash continues to come in from system sales, we could even see the reliance on financing diminish, stabilizing the business. Sometimes sacrificing growth for profits are a good thing and we're seeing that right now for Vivint Solar.
10 stocks we like better than Vivint Solar When investing geniuses David and Tom Gardner have a stock tip, it can pay to listen. After all, the newsletter they have run for over a decade, Motley Fool Stock Advisor, has tripled the market.*
David and Tom just revealed what they believe are the ten best stocks for investors to buy right now... and Vivint Solar wasn't one of them! That's right -- they think these 10 stocks are even better buys.
Click here to learn about these picks!
*Stock Advisor returns as of November 7, 2016
Travis Hoium has no position in any stocks mentioned. The Motley Fool owns shares of and recommends SolarCity. Try any of our Foolish newsletter services free for 30 days. We Fools may not all hold the same opinions, but we all believe that considering a diverse range of insights makes us better investors. The Motley Fool has a disclosure policy.