Visa's earnings rise 7 percent, beating analysts' estimates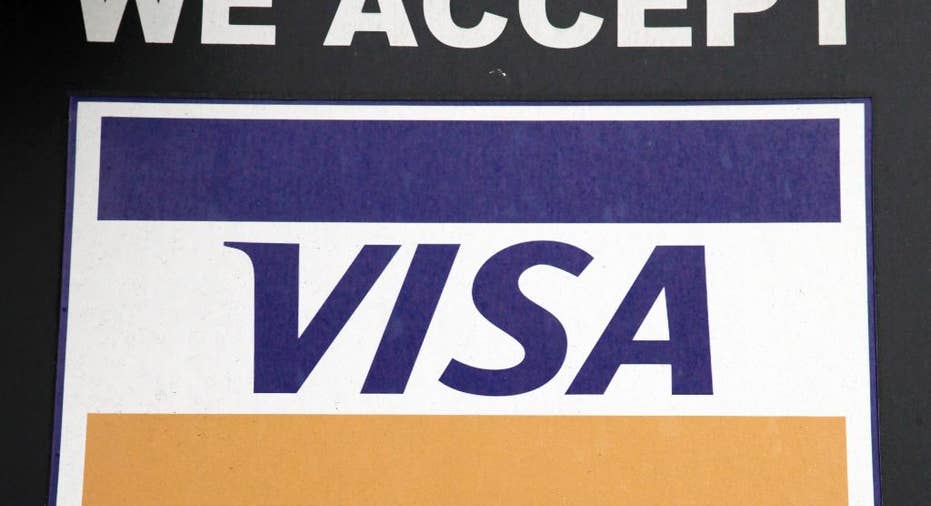 Visa reported a 7 percent rise in earnings in its latest quarter Thursday as shoppers stepped up their use of debit and credit cards. The company also benefited from its acquisition of Visa Europe.
San Francisco-based Visa said Thursday it earned $2.07 billion in the last three months of 2016, or 86 cents per share, compared with $1.94 billion, or 80 cents per share, in the same period a year earlier.
The results topped analysts' estimates, who were looking for Visa to earn 78 cents per share, according to FactSet.
Visa said it processed $1.8 trillion in payments on its network in the last quarter of the year, up 39 percent from a year earlier, adjusting for currency fluctuations. A significant portion of that jump is the inclusion of Visa Europe into their results.
Even without Visa Europe, the company still saw solid growth in nearly all its regions. In the U.S., Visa's largest market, the company processed $803 billion in transactions in the period, up 12 percent from a year earlier.
Those numbers are important because Visa collects a small fee every time a customer uses their Visa credit or debit card at the store, usually a couple of percentage points.
"Visa's fiscal 2017 is off to a terrific start," said Visa CEO Alfred Kelly in a statement, noting the growth in payments volume globally. Kelly became CEO at the beginning of the year.
The global payments processor posted revenue of $4.46 billion in the period, also beating Street forecasts.
Visa's stock has climbed slightly more than 5 percent since the beginning of the year, while the Standard & Poor's 500 index has risen nearly 2 percent. In the final minutes of trading on Thursday, shares hit $82.21, an increase of 12 percent in the last 12 months.
_____
This story was partially generated by Automated Insights (http://automatedinsights.com/ap) using data from Zacks Investment Research. Access a Zacks stock report on V at https://www.zacks.com/ap/V