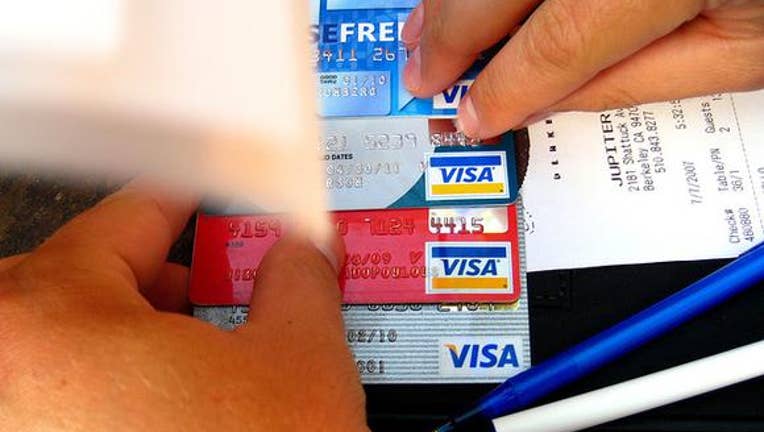 In a typical big-ticket acquisition, a company opens its wallet to buy an outside asset. Earlier this month,Visa said it inked a deal potentially worth as much as 21.2 billion euros ($22.8 billion) to acquire a fellow card payments processor.
But this is no ordinary peer company, and it's hardly a typical buyout. Let's take a closer look at the deal to see what makes it unique, and why Visa is spending so much on it.
Image source: John Lambert Pearson, via Flickr.
Back into the foldVisa is ponying up all of that money to buy Visa Europe. The latter has, until now, technically been a separate entity despite a similar name and business profile, not to mention the same logo.
This unusual situation derives from the atypical history of the American company. Visa began life as a Bank of Americacredit product, fittingly called BankAmericard. Not long after its introduction, Bank of America began to grant licenses to other financial entities to issue the card.
Eventually, ownership of the card itself was spun out by Bank of America into a consortium of those issuers. The product was renamed Visa, and the consortium went public in 2008 under that name...but not before spinning out Visa Europe into a separate enterprise.
In contrast to its American sibling, Visa Europe continued to function as a privately held grouping of issuers and payment processors.
Those issuers, numbering around 3,000 or so, are going to do pretty well in this deal -- and almost right away. Visa is paying 11.5 billion euros ($12.4 billion) in cash upfront, plus 5 billion ($5.4 billion) in preferred stock, which will be convertible into common shares.
The remaining 4.7 billion euros ($5.1 billion) consists of milestone payments that can be earned if certain revenue targets are met. These vest following the fourth anniversary of the closing of the transaction, expected to occur in Visa's Q3 2016.
From private to publicOn a sentimental level, it's satisfying to claim an asset that was once (more or less) part of your own company. But it's fiercely expensive on both an absolute and a valuation basis -- that upfront payment alone is roughly 45 times Visa Europe's annual pre-tax profit; Visa currently trades at 32, based on its trailing-12-month figure.
Does this costly deal make enough business sense for Visa?
I believe it does. A look at the operating margins of the two companies reveals significantly more slack at Visa Europe.In the 12 months ended Sept. 30, Visa's stood at a mighty 65%, while that for Visa Europe was less than half as much (26%).
Since Visa's business essentially consists of middle-manning payments through its network (the company issues no cards on its own), any iteration of it should post such a high figure. Under its new/old owner's management, Visa Europe will probably see a dramatic rise in margins and, hence, profitability.
Meanwhile, there are a lot of Visa cards floating around the continent -- estimates place the number at around 500 million. Collectively, Visa Europe processes roughly 18 billion transactions per year, a total that will nicely compliment the 71 billion or so that pass through Visa.
Good creditUncharacteristically for a company that usually has a squeaky-clean balance unburdened by debt, Visa will have to go into hock to buy its European brother. The company said it will raise $15 billion to $16 billion in borrowings for the acquisition.
Thanks to that pristine balance sheet and the current microscopic interest rates, this shouldn't be too difficult for the company to obtain. It'll likely also be comparatively cheap.
And, in my opinion, it'll be money well spent. Visa Europe is as complimentary an asset as an investor could hope for, and buying it even at a rich valuation and 11-figure price is a wise and opportunistic move. Visa shareholders should be happy about this deal.
The article Visa Is Spending up to $23 Billion to Buy...Itself originally appeared on Fool.com.
Eric Volkman has no position in any stocks mentioned. The Motley Fool owns shares of and recommends Visa, and recommends Bank of America. Try any of our Foolish newsletter services free for 30 days. We Fools may not all hold the same opinions, but we all believe that considering a diverse range of insights makes us better investors. The Motley Fool has a disclosure policy.
Copyright 1995 - 2015 The Motley Fool, LLC. All rights reserved. The Motley Fool has a disclosure policy.