Visa Checkout Is Growing Fast -- but Is That Enough?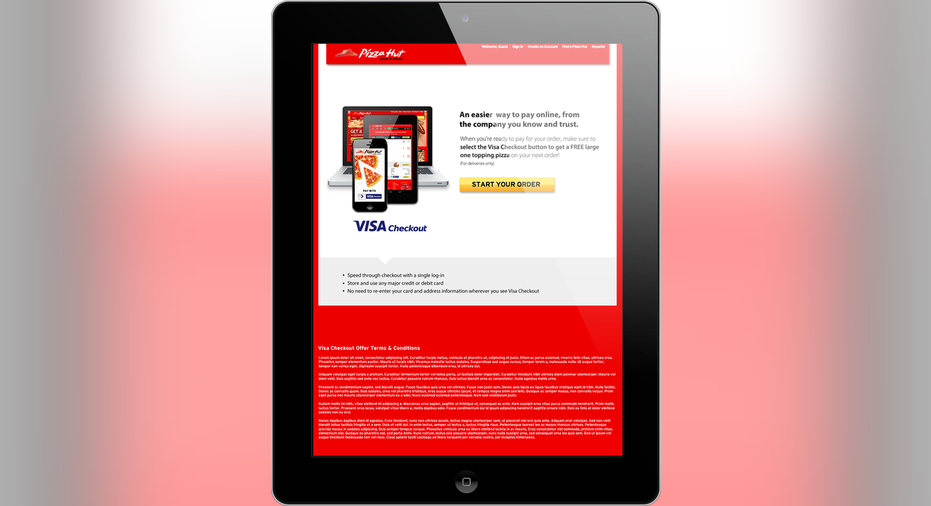 Visa Inc (NYSE: V) investors certainly had reason to celebrate in the days following its 2017 first-quarter results. The stock price popped on the revenue and earnings beat and is now up 9% year to date. Underlying business fundamentals also look strong. Net operating revenue, adjusted net income, and earnings per share were all up more than 20% year over year. More importantly, its integration with Visa Europe appears to be moving along smoothly and efficiently.
Image source: Visa Inc Newsroom.
While Visa continues to show signs of growth, management knows it cannot take this growth for granted. The competition in the payments industry is too fierce for any company not constantly innovating to flourish for long. During the conference call following the quarterly earnings release, new CEO Al Kelly identified six guiding pillars he believes are crucial to Visa's foundation and future growth. The last of these pillars is digital expansion, which Kelly believes is best represented by Visa's heavy investment in Visa Checkout. Kelly said:
Visa Checkout is the company's payment platform that allows accountholders to store their credit card information and make purchases from third-party retail websites. This allows consumers to buy things online without having to enter their payment information, a cumbersome process especially difficult from mobile devices. Retailers love these types of solutions because it makes the checkout process smoother and quicker, leading to greater sales and less cart abandonment.
Visa Checkout's potent growth
The numbers Kelly cited for Visa Checkout's growth certainly look impressive. The platform has grown its consumer accounts 80%, its financial institution partners by 150%, and online merchants accepting the platform by 20% since last year's first-quarter earnings report. That's some pretty strong year-over-year growth.
The Visa Checkout page on Pizza Hut's website. Image source: Visa Inc Newsroom
Needless to say, the company invested a lot into Visa Checkout this past year, and it shows. In the 2016 fourth-quarter conference call, former CEO Charlie Scharf said Visa had rolled out a redesigned Visa Checkout experience to all worldwide merchants making it easier for customers to sign up and complete purchases with mobile devices. The company also opened the platform to its card-issuing partners, allowing them to integrate their own digital wallets into Visa Checkout. Judging by the numbers, these efforts have yielded decent results.
Is the growth enough to justify another digital wallet?
Despite the heady growth, though, there still seem to be some lingering questions in CEO Kelly's mind about whether the heavy investments in resources and effort are worth it. Later in the conference call, when answering a question from an analyst, he expressed some of these doubts:
These misgivings are probably justified. While Visa Checkout experienced significant growth to reach 18 million consumer accounts, PayPal Holdings Inc.currently has almost 200 million active accounts and accounted for more than 1.75 billion payment transactions last quarter.
Meanwhile, Amazon.com Inc.'sAmazon Payments recently announced it had 33 million customers who used its platform to make a purchase, and that payment volume had doubled year over year. In September, Apple Inc.announced customers would be able to use Apple Pay to purchase products online when using a Mac, iPad, or iPhone. Apple Pay also experienced explosive annual growth, as CEO Tim Cook announced transaction volume had grown by more than 500% year over year in the company's 2017 first-quarter conference call.
Doubts or not, Kelly knows Visa cannot just walk away from hosting a digital wallet. In the quote above, he acknowledges that the company's card-issuing banking partners want "as much volume as they can get in the digital space." These banks are ultimately Visa's real customers, and Visa cannot afford to lose any simply because it doesn't want to invest in the space. For this reason alone, it is well worth Visa's time and resources to continue to innovate and market Visa Checkout. Whether the platform will ever really catch on with the end consumer is another matter entirely and is anybody's guess.
10 stocks we like better than VisaWhen investing geniuses David and Tom Gardner have a stock tip, it can pay to listen. After all, the newsletter they have run for over a decade, Motley Fool Stock Advisor, has tripled the market.*
David and Tom just revealed what they believe are the 10 best stocks for investors to buy right now...and Visa wasn't one of them! That's right -- they think these 10 stocks are even better buys.
Click here to learn about these picks!
*Stock Advisor returns as of February 6, 2017.
Matthew Cochrane owns shares of Amazon and PayPal Holdings. The Motley Fool owns shares of and recommends Amazon, Apple, PayPal Holdings, and Visa. The Motley Fool has the following options: long January 2018 $90 calls on Apple and short January 2018 $95 calls on Apple. The Motley Fool has a disclosure policy.