Virginia governor sued by electric car company investors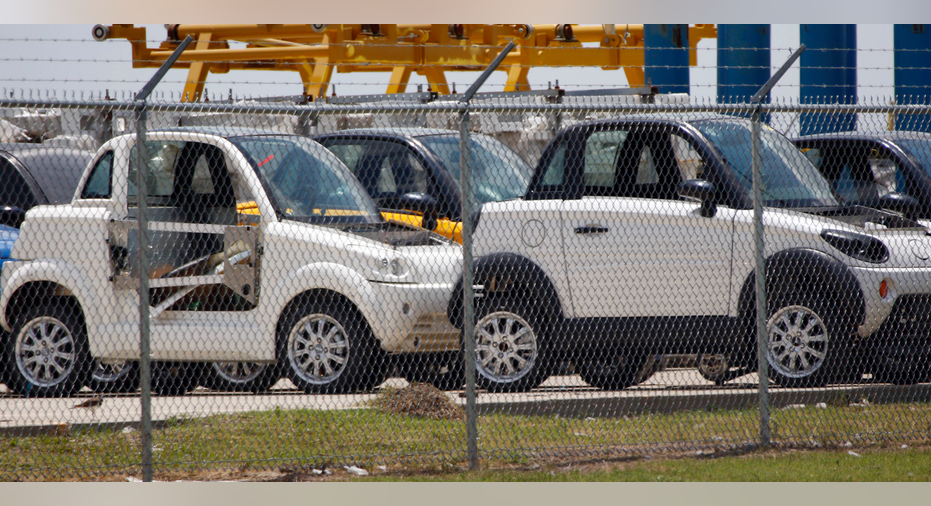 A group of Chinese investors is suing Virginia Gov. Terry McAuliffe over his past work for a troubled electric car maker that relied heavily on foreign money from people trying to obtain residency in the United States.
The investors filed a lawsuit in Fairfax County last week against GreenTech Automotive, McAuliffe, Hillary Clinton's brother Anthony Rodham, company CEO Charles Wang, and various related companies. The lawsuit accuses McAuliffe, Rodham and Wang of milking political connections and lying to investors to perpetuate a $120 million scam. The investors are asking for at least $17.9 million in repayment.
The Virginia lawsuit comes after Mississippi Attorney General Jim Hood sued GreenTech in state court in Jackson earlier this month. Hood, a Democrat, is demanding the company repay $5 million plus interest on money the state and Tunica County borrowed to buy land and construct a car factory plus $2 million in punitive damages.
Pitched nearly a decade ago as a revolutionary company that would use foreign investments to build a successful new line of energy-efficient cars that would create jobs in the impoverished Mississippi Delta, GreenTech has failed to live up to those promises and has been a magnet for controversy.
A 2015 report found a senior official in the Department of Homeland Security broke ethics rules when he intervened in visa proceedings for GreenTech. The company has also faced an investigation by the U.S. Securities and Exchange Commission, the status of which is not clear.
The lawsuits were first reported by Politico. The Virginia suit alleges that the governor and his associates "exploited" investors desire to become permanent residents with an implicit message of: "invest $500,000 in our electric car company and will leverage our political connections to ensure your immigration papers will get to the top of the pile."
The governor's spokeswoman, Crystal Carson, dismissed the lawsuit as meritless and politically motivated. McAuliffe, a Democrat, is set to leave office in January and is often mentioned as a potential presidential candidate.
McAuliffe served as chairman of GreenTech before leaving the company in 2012 to run for governor. Rodham helped run an associated fund designed to attract foreign money from investors looking to win green cards. Rodham declined to comment. A GreenTech representative did not immediately return an email seeking comment.
In Hood's lawsuit, the state also wants a judge to block GreenTech from removing anything from its building in Robinsonville, to foreclose on the building and order it be sold to cover the company's debts, and to grant the state a claim on any future revenue GreenTech might generate.
In July, Mississippi state Auditor Stacey Pickering, a Republican, found that the company couldn't prove that it had met any of the requirements of its 2011 incentive deal with the state, including investing $60 million or creating 350 jobs. Pickering found the company only created 143 jobs, and was down to 10 by February. Hood's lawsuit said the company "has removed its operations outside the state of Mississippi." Pickering demanded immediate repayment of everything GreenTech owed, setting the stage for Hood's civil lawsuit.
Pickering's audit stated that the GreenTech company provided written documents saying it had raised $43 million from 86 investors who each put in $500,000 through a federal program that allows people to obtain U.S. residency by investing that amount and creating 10 jobs. Documents obtained by The Associated Press show the Department of Homeland Security decided to reject a number of visa requests made through Rodham's fund because GreenTech created so few jobs.
___
Amy reported from Jackson, Mississippi.