Video Game Stock Free-for-All: Activision Blizzard, Electronic Arts, and Take-Two Interactive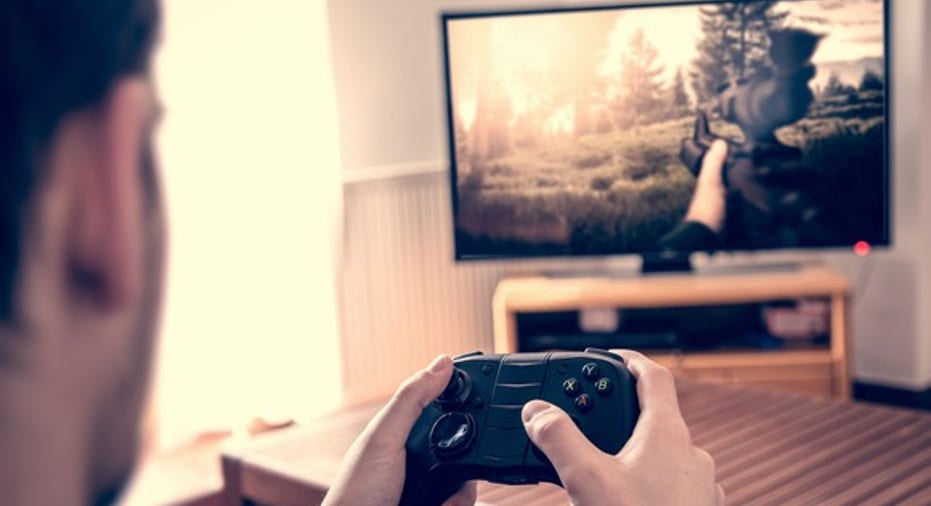 If you're interested in video game stocks but don't understand the differences among the major three U.S.-based companies -- Activision Blizzard (NASDAQ: ATVI), Electronic Arts (NASDAQ: EA), and Take-Two Interactive (NASDAQ: TTWO) -- I'll give you a basic rundown of where each company stands to help you make the right decision for your portfolio.
First, I'll say up front that each of the three is good at making great games that sell. Each has its hit games that attract millions of players, so there isn't one that has an advantage over the others in game-development talent. All three generate over $1 billion in annual revenue and generate a healthy amount of cash flow and, therefore, can afford to hire the cream of the crop among game designers and programmers.
IMAGE SOURCE: GETTY IMAGES
That said, here are some of the finer points about the similarities and differences every investor should know when making a decision about buying a video game stock -- or all three.
How diversified is each company's game roster?
Take-Two generates the bulk of its revenue on a few hit titles, including Grand Theft Auto and NBA 2K.For that reason, Take-Two has the highest risk. Activision and EA, on the other hand, generate revenue across a spectrum of console, PC, and mobile games.Activision Blizzard has eight franchises with at least $1 billion in life-to-date revenue, and EA has several top console games, includingBattlefield; best-selling sports games, including Madden NFL and FIFA; and the classic PC game The Sims.
| Company | Trailing-12-Month Revenue | Cash From Operations | Forward P/E |
| --- | --- | --- | --- |
| Activision Blizzard | $6,879 | $2,229 | 27.5 |
| Electronic Arts | $4,626 | $1,372 | 22.9 |
| Take-Two Interactive | $1,585 | $312 | 23.4 |
Figures in millions, except P/E (price-to-earnings ratio). Data source: Company press releases and annual reports. P/E data from Yahoo! Finance.
Where each company stands on mobile gaming and e-sports
Both EA and Activision Blizzard have made big splashes in mobile gaming. EA has gradually pieced together a diversified portfolio of mobile games through several acquisitions over the years. Today, EA has the wildly popular Monopoly Game andPlants vs. Zombies in its mobile game lineup, among others.
Activision was slow to get into mobile gaming but made a big impression with the acquisition of King Digital Entertainment for $5.9 billion in 2016. The company now owns the rights to titles including Candy Crush and Bubble Witch. Activision's purchase of King wasn't really a splash but more like a cannonball jump off the diving board.
With the recent $250 million announced acquisition of mobile-game studio Social Point, Take-Two hasn't made big splashes yet; it's merely gotten its feet wet. However, Take-Two did make a big move recently in e-sports, with its joint announcement with the NBA to create the NBA 2K eLeague. E-sports makes gaming into a spectator sport.
EA is also pursuing e-sports and has set up a division within the company to manage its opportunities in that fast-growing global market. Meanwhile, Activision Blizzard is currently sweet-talking prospective owners to buy teams for the new Overwatch League, which is set to commence later this year.
Buy one, two, or all three?
Activision Blizzard and EA are more diversified than Take-Two, which is reflected in Take-Two's smaller annual revenue compared with its rivals.But all three are pursuing e-sports and mobile gaming to varying degrees. Each company has its unique hit games it depends on to generate revenue and profit year to year, and each company pumps out annual top-rated games that show up on the best-sellers chart.
If I had to choose one, my favorite is Activision Blizzard for its diversification and the robust annual cash flow the company generates from that diversification. Plus, Activision is the only one to pay a dividend (yielding 0.54% at the current stock price), which speaks to its financial strength over the others and maybe hints that Activision is more shareholder-friendly.However, all three stocks have generated huge returns for shareholders over the past five years, and the industry looks set for more good times to come, so I'm a big fan of going with the basket approach by investing an equal amount in all three.
10 stocks we like better than Electronic ArtsWhen investing geniuses David and Tom Gardner have a stock tip, it can pay to listen. After all, the newsletter they have run for over a decade, Motley Fool Stock Advisor, has tripled the market.*
David and Tom just revealed what they believe are the 10 best stocks for investors to buy right now... and Electronic Arts wasn't one of them! That's right -- they think these 10 stocks are even better buys.
Click here to learn about these picks!
*Stock Advisor returns as of May 1, 2017
John Ballard owns shares of Activision Blizzard. The Motley Fool owns shares of and recommends Activision Blizzard and Take-Two Interactive. The Motley Fool recommends Electronic Arts. The Motley Fool has a disclosure policy.