Viacom to Narrow Focus to Six Key Cable TV Channels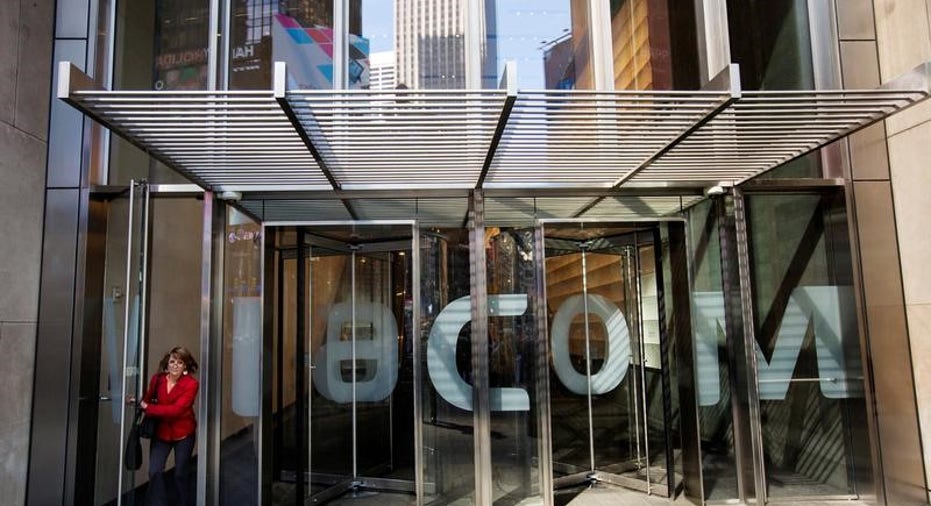 Viacom, long the poster child of the supersize cable TV bundle, is planning to narrow its strategic focus to six key channel brands as it seeks to reset its frayed relationships with distribution partners, according to people familiar with the matter.
The list of winning brands -- Nickelodeon, Nick Jr., MTV, Comedy Central, BET and Spike -- is part of new Chief Executive Bob Bakish's turnaround plan for the struggling media giant. That plan was approved by the company's board on Monday and is expected to be unveiled during its discussion of quarterly earnings on Thursday, the people said.
Viacom has no immediate plans to shut down channels, the people said, but it will begin shifting content spending to the core brands -- at the expense of weaker ones like CMT and TV Land -- and lean more heavily on them to earn carriage fees.
The list roughly mirrors the six core brands that Viacom focuses on in its international business, which Mr. Bakish ran for a decade before becoming Viacom's CEO late last year.
"We must do everything we can to keep [our brands] strong and distinct as audiences fragment and content options proliferate," Mr. Bakish told shareholders at the company's annual meeting on Monday. Prime-time ratings for all of Viacom's core channels, except for Nickelodeon's Nick at Night evening block and Nick Jr., are down this season to date in the 18- to 49-year-old demographic.
There are risks to the strategy. It will only work if Viacom is able to persuade distributors to pay enough for an improved set of core networks to more than offset potential declines in fees for the smaller channels that are de-emphasized.
The turnaround plan represents the biggest strategic move that the company has made since the Redstone family in December called off an effort to explore a merger of Viacom and CBS Corp. The Redstones' holding company, National Amusements Inc., controls both media companies with nearly 80% voting stakes.
Shari Redstone, the daughter of ailing mogul Sumner Redstone, ascended to prominence in the family's media empire after a power struggle last summer that led to the ouster of former CEO Philippe Dauman and an overhaul of the board.
She has recently moved into the sprawling office on the 52nd floor of Viacom's Times Square headquarters, which was formerly used by her 93-year-old father.
Mr. Bakish, a former Booz Allen Hamilton management consultant, led the process for creating the turnaround plan by setting up task forces across the company. But he has welcomed Ms. Redstone's involvement, according to people familiar with the matter. He appeared with her recently at the opening of the company's new Hollywood headquarters. Their relationship stands in contrast to Ms. Redstone's tense relationship with Mr. Dauman.
Merging with CBS, which carries sports like football and college basketball that draw big audiences, could have helped Viacom answer concerns from distributors that it charges too much in carriage fees for networks with weak ratings. Viacom's portfolio of networks -- which spans some two dozen channels and is often sold in a bundle of at least 18 -- is the most expensive of any group of channels without sports, according to SNL Kagan, a group within S&P Global Market Intelligence.
Mr. Bakish has been vocal about the need to mend what on Monday he called Viacom's "frayed distribution relationships" by giving distributors greater flexibility.
In January, Ms. Redstone ran into Dish Network Chief Executive Charlie Ergen -- with whom Viacom had recently had a bruising distribution fight -- at the CES trade show in Las Vegas, and referred him to Mr. Bakish for a meeting to help reset the companies' ties, according to the people familiar with the matter.
By focusing more on the six core networks, Viacom may now avoid expensive investments in other channels, like its decision to put new episodes of the former ABC drama "Nashville" on CMT, according to people familiar with the situation.
Mr. Bakish has begun to restructure Viacom's channel groups, parting ways with veteran channel group chief Doug Herzog and appointing Sarah Levy as chief operating officer of a newly formed Global Entertainment Group that contains all the group's channels outside of Nickelodeon and BET. The goal of that restructuring is to give Viacom the flexibility to shift resources across channels where they are needed.
The turnaround plan also includes the outlines of a strategy for digital video distribution. In August, Viacom's newly revamped board sought to review pending streaming video deals with services like Hulu. The board was concerned that Viacom's past willingness to put its shows on streaming services was undermining its ratings and hurting its relationship with its pay-TV distributors, according to people familiar with the matter.
Ms. Redstone had asked that streaming deals be reviewed, the people said.
"What we haven't had is a unified strategic view on how to approach building digital scale, how we will work with digital distribution partners, and how we think about an app strategy," Mr. Bakish told shareholders Monday. "I think we've run out the clock on a disconnected approach."
Write to Keach Hagey at keach.hagey@wsj.com