Viacom Results Miss on Weak Film, Cable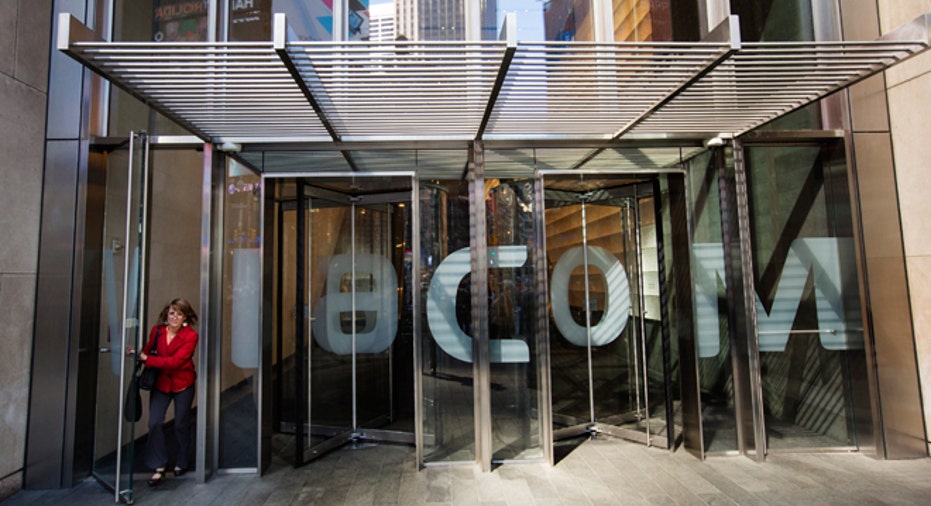 Viacom said profit in its latest quarter slid, hurt by weak performances in both its film and cable-networks segments.
Chief Executive Philippe Dauman, who succeeded Sumner Redstone as executive chairman last week, called 2015 "a challenging year operationally as we redesigned ourselves and adapted to significant industry disruption." The latest quarter reflected those challenges, he said, though he expressed optimism that investments in content and technology would begin to pay off.
The company just unveiled one of those investments, announcing an expanded deal with vanishing-messages app Snapchat Inc. The agreement allows Viacom to sell advertising on Snapchat's behalf, as well as advertising for its own content. Snapchat already carries content for Viacom-owned networks Comedy Central and MTV, and the media company is eager to connect with the young viewers with whom Snapchat is popular.
In the most recent quarter, Viacom reported a profit of $470 million, or $1.13 a share, down from $538 million, or $1.20 a share, a year earlier. Excluding certain items, earnings per share fell to $1.18 from $1.29.
Revenue slid 5.7% to $3.15 billion. Analysts projected $1.51 a share on $3.41 billion in sales, according to Thomson Reuters.
The disappointing results came as revenue in Viacom's media-networks business declined 3.5% to $2.57 billion and as filmed entertainment revenue tumbled 15% to $612 million. Viacom pointed to dwindling advertising revenue, softer theatrical and home-entertainment revenues and a stronger dollar for the weaker performances. The company was also up against a tough comparison in the film business, which was buoyed last year by strong performance from its "Teenage Mutant Ninja Turtles" film.
Shares in the company, down 39% over the past 12 months through Monday's close, were inactive premarket.
Write to Lisa Beilfuss at lisa.beilfuss@wsj.com