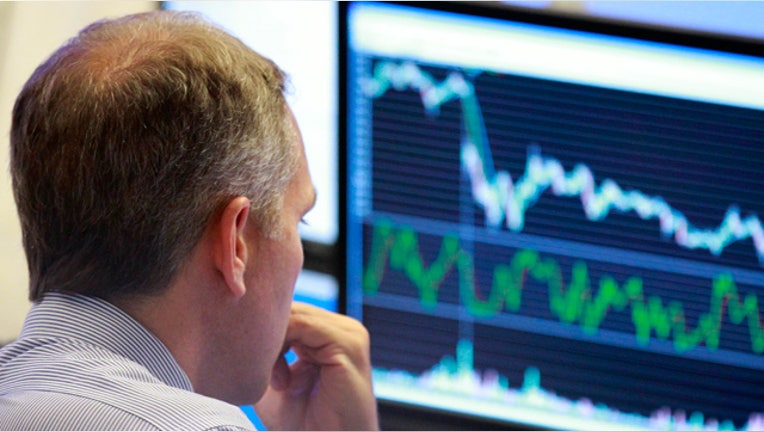 Brokerages saw top advisers depart in droves last year and shift $132.5 billion in client assets with them, a Reuters tally shows, creating headaches for some Wall Street banks at a time when wealth management is becoming an increasingly important part of business.
Unprecedented signing bonuses, cultural changes linked to acquisitions, a push to cross-sell company products, and a growing charm of joining regional outfits contributed to many of these exits which are likely to continue this year, recruiters and brokers said.
All told, at least 880 veteran brokers and their teams changed firms in 2012, according to the data, which tracks the moves of top individual advisers and teams that manage $100 million or more in client assets. That included the departure of at least 16 $1 billion-plus advisers or teams, a number wealth management recruiters say they usually see over several years, not in 12 months.
Morgan Stanley Wealth Management - the brokerage majority owned by Morgan Stanley (NYSE:MS) and partially owned by Citigroup (NYSE:C) - felt the brunt of defections in 2012, with the departure of at least 243 veteran advisers who managed more than $39.2 billion. Bank of America Corp's (NYSE:BAC) Merrill lost at least 184 advisers who managed more than $28.5 billion.
The two largest U.S. brokerages by headcount each lost at least six teams that managed $1 billion or more in client assets apiece - easily the size of an entire office branch.
"Our strategy is to attract the industry's best talent for our clients, and to size our adviser population to meet market opportunity," Merrill spokesman Matt Card said.
Morgan Stanley declined to comment.
Several major Wall Street banks such as Morgan Stanley and UBS AG (NYSE:UBS) are betting on wealth management for steady income and growth, as a weak global economy and financial regulation hit profits from other businesses such as trading and investment banking. At Morgan Stanley, for example, the wealth management unit accounted for 44 percent of third-quarter revenue, excluding one-time charges.
While adviser defections may not immediately make a big dent in the more than $1 trillion in assets the top brokerages manage, the losses can add up over time. Losing $1 billion in client assets, for example, can translate into loss of more than $10 million in annual revenues for a firm.
"We'll start to see some impact on the revenue side of the equation," as bigger advisers continue to depart, said Memphis-based banking analyst Marty Mosby of Guggenheim Partners.
"(Bigger firms) will have to make sure their resources are being applied in the most efficient way possible," and will need to make existing client assets more productive, he said.
U.S. brokerages have already begun to move in that direction, adding incentives to their 2013 pay plans to coax advisers to sell bank products.
Wells Fargo & Co's Wells Fargo Advisors and UBS Wealth Management Americas fared better in terms of recruiting and retaining veteran advisers in 2012. UBS offered some of the richest retention and sign-on bonuses in the industry and Wells benefited from its independent brokerage division, which allows advisers to own their practices. Even so, at least 82 veteran advisers departed Wells and 67 left UBS.
UBS is "always looking at attracting the top advisers," while also making the firm a place advisers want to stay, spokeswoman Karina Byrne said. "Our low attrition rates show that we are succeeding."
Wells managing director Ron Sallett said 2012 was the second best recruiting year for the company's independent brokerage unit since it was founded more than a decade ago. "We think our firm is continuing to position itself in the market as the firm of choice," he said.
BIG BONUSES
Signing bonuses for top advisers are now around 350 percent of the broker's annual revenue, with 180 to 200 percent offered upfront, said Tom Lewis, a New Jersey-based lawyer for Stark & Stark. An adviser who generates about $1 million in annual revenue might receive as much as $2 million on day one from a rival firm.
"They're in a range that we haven't seen approached before," said Lewis, who works with advisers making the transition to a new firm. "It's a long-term investment, yet your short-term profitability suffers."
UBS, for example, said it had a 10 percent increase in compensation commitments and advances related to recruited financial advisers in the third quarter from the year prior. The cost-to-income ratio - a measure of profitability - at UBS's U.S. brokerage was at 86.1 percent at the end of September, compared with 66.5 percent for its global wealth management unit, which doesn't have to offer such bonuses.
Half of the big brokerage advisers who left their firms became independent advisers, joined an independent advisory firm or moved to a smaller firm like Raymond James Financial Inc or Ameriprise Financial Inc, the data shows. They took $35.2 billion in client assets with them.
"Our expectations for 2013 (recruiting) are very promising," said Raymond James' Private Client Group President Tash Elwyn.
These firms offer lower signing bonuses, but advisers who made the move say there are other attractions, such as the ability to focus more on their clients' investment needs rather than also worrying about the company's bottom line.
Departing wirehouse advisers also pointed to concerns about a perceived push to cross-sell bank or company-branded products at their old firms, increased layers of management and cultural conflicts stemming from the acquisition of their firm by larger companies.
Illinois-based advisers Ziv Ohel and William Duncan, who together managed $275 million in client assets at Morgan Stanley, left the firm in mid-November. Ohel said they joined Minneapolis-based Ameriprise because the firm focused more on financial planning and had less of a big brokerage mentality.
Independence is also increasingly attractive to advisers. HighTower Advisors LLC, Focus Financial Partners LLC and Dynasty Financial Partners LLC each lured at least one team with $1 billion or more in client assets.
(Reporting By Ashley Lau; Editing by Jennifer Merritt, Paritosh Bansal and Bernard Orr)