Verizon's 1Q Net Grows 16% on Record Wireless Margins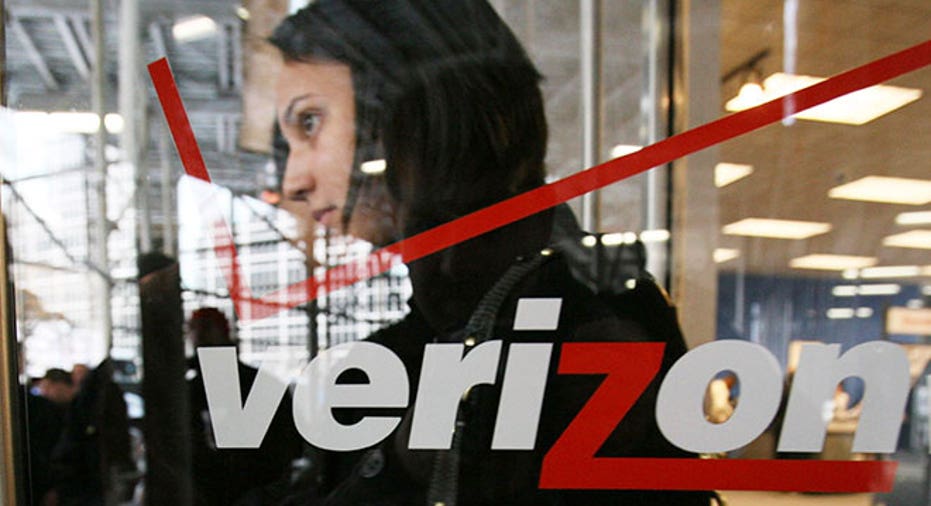 Lifted by record margins at its wireless division, Verizon Communications (NYSE:VZ) beat the Street on Thursday with a 16% jump in first-quarter profits, but the telecom giant's revenue narrowly trailed forecasts.
Wall Street bid Verizon's shares up 1% in premarket trading on the stronger-than-expected earnings.
The blue-chip company said it earned $1.95 billion, or 68 cents a share, last quarter, compared with a profit of $1.69 billion, or 59 cents a share, a year earlier. Analysts had called for EPS of 66 cents.
Revenue rose 4.2% to $29.42 billion, trailing the Street's view of $29.55 billion.
"Verizon is off to an excellent start in 2013," CEO Lowell McAdam said in a statement. "Our strategic investments in wireless, wireline and global networks have given us the platforms to sustain momentum and take advantage of growth opportunities in key markets for broadband, video and cloud services."
Shareholders cheered margin growth at Verizon Wireless, the joint venture operated by Verizon Communications and Vodafone (NYSE:VOD). Margins soared to a record 50.4%, up from 46.3% the year before and just 41.4% in the fourth quarter.
Verizon Wireless also logged an 8.6% year-over-year increase in service and retail service revenue during the first quarter. Retail postpaid net additions soared 35% to 677,000.
On the wireline front, Verizon posted 188,000 FiOS Internet and 169,000 FiOS video net additions during the first quarter. FiOS revenue soared 15.1% to $2.6 billion.
Looking ahead, McAdam forecasted "continued growth in free cash flow and earnings as we move through the year."
Shares of Basking Ridge, N.J.-based Verizon gained 0.95% to $50.01 ahead of Thursday's opening bell, putting them on track to build on their 2013 rally of 14.5%.
Rival telecom giant AT&T (NYSE:T) is scheduled to head to the earnings stage next week.