Verizon Tops Pack of Suitors Chasing Yahoo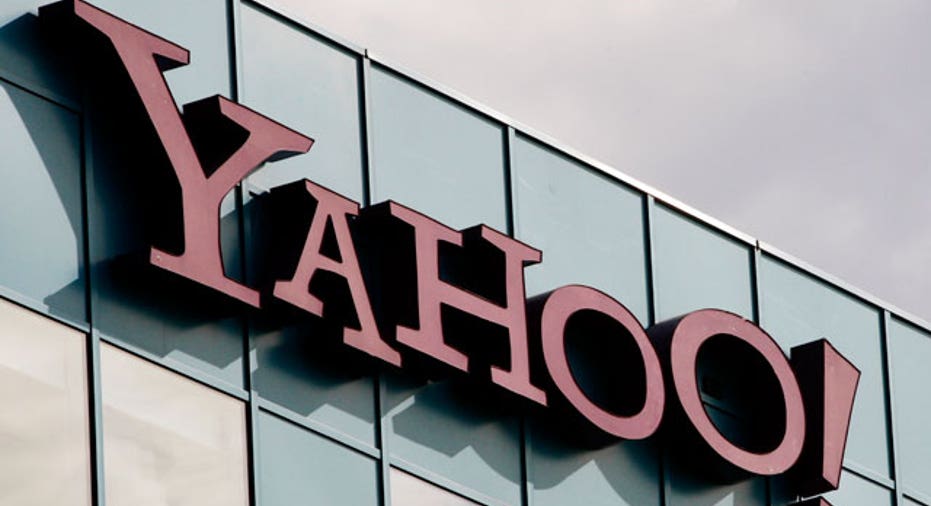 Verizon Communications' pursuit of Yahoo received a boost as several prominent suitors opted not to make offers for the beleaguered Internet company.
Ahead of a Monday deadline for preliminary bids, the telecom giant was among a handful of firms moving ahead with offers to buy Yahoo or parts of it, compared with the roughly 40 firms that had initially expressed interest, people familiar with the process said.
One interested suitor that won't be participating is Time Inc., which concluded the degree of difficulty in righting Yahoo's fortunes is too great, according to a person familiar with the situation.
Others that have opted not to make a bid include Google parent Alphabet, Comcast, AT&T and Barry Diller's IAC/InterActiveCorp, according to people familiar with the matter.
Verizon, with a market cap of roughly $210 billion and about $4.5 billion in cash on its balance sheet, has the means to purchase Yahoo's declining Web assets and a logical blueprint for folding them into its fledgling digital media business, which includes the AOL properties it acquired last year for $4.4 billion.
Verizon hopes video services and online advertising will be its next growth engine. It plans to combine customer data from smartphones with advertising inventory on AOL -- and possibly Yahoo -- to create an online advertising technology platform that can compete with Web giants such as Facebook Inc. and Alphabet's Google, analysts say.
"Verizon is trying to pivot its business from analog to digital," said Craig Moffett, senior analyst at MoffettNathanson, a telecommunications-research firm. "Verizon believes that a combined AOL/Yahoo would provide the digital advertising platform they need to execute their video reinvention strategy."
Underscoring the strength of Verizon's position, it now appears that its primary competition in the auction might come from private-equity firms. Among the buyout firms interested in bidding are Bain Capital, TPG and Advent International, according to the people familiar with the process.
At least one other private-equity firm, KKR & Co., has expressed interest, though it wasn't clear whether it would place a bid Monday. Britain's Daily Mail & General Trust was still in talks with private-equity firms to become partners on a bid, a person familiar with the matter said.
Yahoo's core business could attract between $4 billion and $8 billion in an auction, people familiar with the process have said, but given the recent travails of the business and other complications it is far from clear what the assets might fetch.
A strategic buyer such as Verizon typically can afford to offer more of a premium for the asset than a private-equity buyer, which would be constrained by a valuation based on potential profits. As of Friday, Verizon was still working to determine its opening bid for Yahoo, according to a person familiar with the matter.
"It's not likely to be a cheap acquisition" for Verizon, said Jan Dawson, an independent technology analyst. "But this acquisition fits well strategically and wouldn't necessarily break the bank."
The carrier is working to restore its credit rating to what it was before spending $130 billion in 2014 to buy out Vodafone Group PLC's minority stake in Verizon Wireless, so the carrier isn't willing to overpay for Yahoo, two people said.
A Yahoo deal carries potential risks that could scare off bidders. The Web business is a shrinking asset, expected to post sharp declines in revenue and profit this year. Potential buyers have expressed frustration that Yahoo's managers have failed to answer detailed questions about its business prospects, according to the people familiar with the process.
A spokesman for Yahoo declined to comment.
A proxy battle with activist investor Starboard Value LP at the company's shareholder meeting this summer could also sweep out Yahoo's board of directors and cast uncertainty around any talks with an acquirer.
Yahoo will face pressure to address these risks when it reports first-quarter results on Tuesday. Analysts on average expect Yahoo to post earnings of seven cents a share, according to Thomson Reuters. A year earlier, Yahoo earned 18 cents a share. Analysts expect revenue of $1.08 billion, down 12% from a year earlier.
Potential bidders have been asked to specify what assets they hope to acquire and a price range they expect to pay. Some buyers might be only interested in Yahoo's core Web business, or pieces of it, while others might also propose bids for the company's stakes in Alibaba Group Holding  or Yahoo Japan.
Verizon's pursuit of Yahoo illustrates the degree to which the former Baby Bell is seeking to transform itself. The company is in the midst of a labor dispute with workers at its legacy business. Two unions representing nearly 40,000 landline employees began a strike last Wednesday after 10 months of contract negotiations.
Landlines have been in decline for years, and Verizon is pulling back on its wired broadband business, having just closed on the sale of assets in California, Texas and Florida. It is focusing nearly all its energy on its wireless business, which accounted for 70% of its 2015 annual revenue.
But its wireless business is maturing, too. Verizon Wireless is the nation's largest carrier by subscribers, with roughly 112 million. Most of those customers have already upgraded to more expensive smartphones, meaning Verizon is increasingly fighting off rivals by lowering prices. It has warned earnings will plateau in 2016 as it transitions the business.
--Jeffrey A. Trachtenberg, Lukas I. Alpert and Dana Mattioli contributed to this article.
Write to Douglas MacMillan at douglas.macmillan@wsj.com and Ryan Knutson at ryan.knutson@wsj.com