Verizon to Raise Cost of Monthly Wireless Plans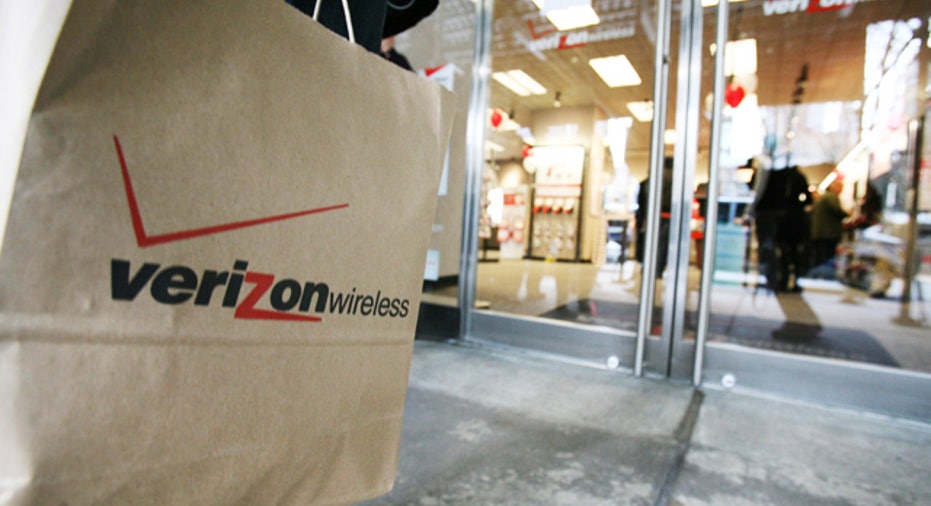 Verizon Communications Inc. is raising monthly prices for its wireless service, a sign aggressive discounting by smaller rivals hasn't dented the ability of the biggest U.S. players to keep customers and lift monthly bills.
The nation's largest carrier by subscribers will increase prices by $5 or $10 a month, depending on plan size. The higher prices come with larger monthly data allowances. Customers also will be able to carry over unused data to the following month and pay $5 for a feature called Safety Mode, which avoids overage charges by slowing data speeds after an account exceeds its monthly cap.
Verizon is the latest U.S. carrier to raise prices after an extended wave of competition reshaped the industry. While Verizon and AT&T Inc. still tower over rivals—the two companies combined have about 270 million of the country's 395 million connections and pocket the majority of the industry's profits, according to UBS—they were shaken three years ago when T-Mobile US Inc. began an aggressive turnaround.
In 2013, T-Mobile began doing away with two-year contracts and overage fees, and by giving free data for tablets and free calling to Mexico. AT&T and Verizon followed—many of Verizon's new features echo T-Mobile's—and a flurry of price cuts consumed the industry. Last summer, T-Mobile passed Sprint Corp. to become the nation's third-largest carrier.
Since then, things have calmed down. In November, even T-Mobile raised prices. Fewer people are canceling monthly service, and more are hanging onto their phones longer, keeping them about five months longer than the previous average of two years.
"There's very little growth left in the traditional parts of the wireless industry, and as such revenue growth has to come from increased revenue per user," said Jan Dawson, chief analyst at Jackdaw Research.
Craig Moffett, a senior analyst at MoffettNathanson, said the price increase could just be the calm before a heavy switching period in the fall and winter, after the next Apple Inc. iPhone is released.
"Wireless phone buyers have gone into their typical hibernation mode, while they wait for the new iPhone release," Mr. Moffett said. "Switching activity has slowed to a crawl. It's the ideal time to raise rates."
Because people are keeping their phones longer—and therefore thinking about switching carriers less often—competitive pressure this fall could be even more intense, Mr. Moffett said.
"Carriers are likely to conclude that the window to take market share is a relatively short one, and if Apple's major product release cycles really are extending to three years instead of two, the pressure of now-or-never will be all the greater," he said.
Sprint is now alone in pushing aggressive price cuts. The carrier has been offering 50% discounts off rival phone plans. But the fact that Verizon is comfortable raising rates is a sign those discounts aren't having much impact. Sprint has only added 388,000 postpaid phone customers the past six months, compared with 1.8 million additions at T-Mobile. T-Mobile ended last quarter with 65.5 million connections, while Sprint had 58.8 million.
Verizon, which has 112.6 million retail connections, last overhauled its plans a year ago, which was when it killed off two-year contracts and ditched a labyrinth of options for a streamlined approach with data plans ranging from small to XXL. In September, after the plan overhaul, Verizon CEO Lowell McAdam said his company had been "a little bit too complicated and a little bit too cute," which made it an easy target for rivals.
Existing Verizon customers won't be forced into its new pricing, which will be available July 7. But if they don't pay up, customers won't be eligible for rollover data, overage avoidance or free calling to Mexico and Canada. Customers who pay for the largest Verizon data plans, which increase by $10 a month to $90 for 16 gigabytes of data and $110 for 24 gigabytes of data, respectively, will get those features free.
The smallest Verizon plan will now cost $35 a month for 2 gigabytes of data, plus a $20 per phone access fee. That is on par with what AT&T charges, but $5 more than T-Mobile's or Sprint's equivalent plans. Both T-Mobile and Sprint include unlimited 2G data with their plans.
Customers will be able to control the new features via an overhauled My Verizon app. The app will allow customers to see how much data apps are consuming, change plan sizes, buy new devices, toggle Safety Mode or chat with customer service.
Nancy Clark, Verizon's senior vice president of marketing, said about 10% of customers were paying overages. The company said its average smartphone customer used 2.7 gigabytes a month in April, up from about 1 gigabytes three years earlier.
By Ryan Knutson